Temporary solution for tilted blade claw on frame-less wiper blade​
Did you face tilted blade claw on wiper blade that causes to chattering sound and improper cleaning? Its called Park Set Rubber and it happens when the wiper blade is left idle for long duration or under sunlight or after prolonged usage. To prevent or reduce this problem, we have fold the wiper blade while the car is parked but its annoying to do it everytime. My Bosch Clear Advantage wiper blade ended up with Park Set Rubber. Solution is to buy new blade or the whole set but I have found a temporary solution; that is to flip the blade and it is pretty easy to do.
​
Instructions:
1. Remove the wiper blade from wiper arm and wash it if its dirty.
2. As shown in below picture, gently pull the rubber blade and you'll see some gap on the end cap. The gap is present on one side only. If you don't see the gap, check the other side. Then carefully pry open the end of rubber blade and gently drag it through the gap.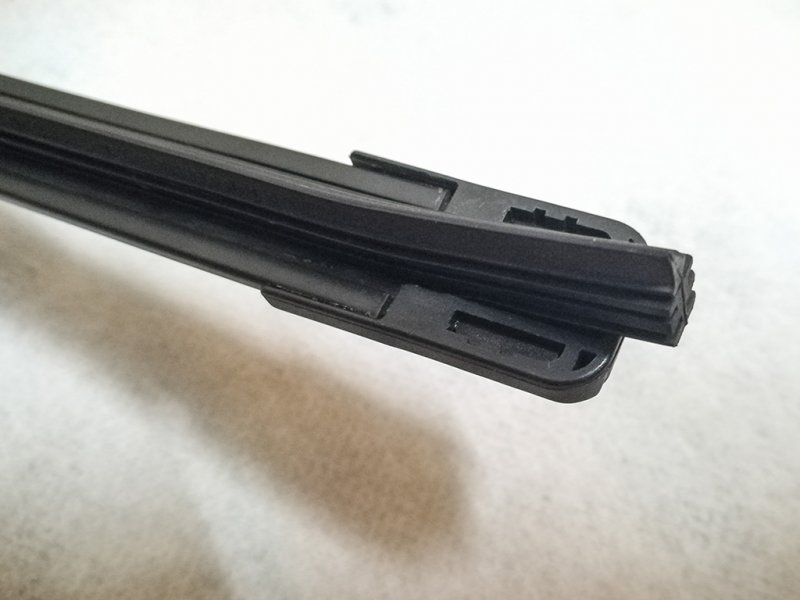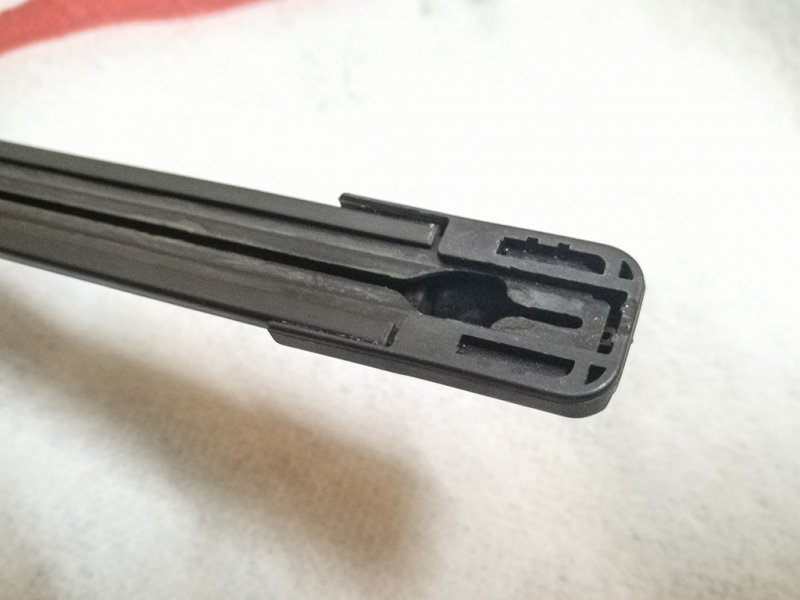 3. Flip the blade and insert it though the gap. That means you are changing the angle of tilt of blade claw.
4. After it fits on the track, push it back to the end.
5. Do the same thing on the other wiper blade(s).
Note: Above said instructions is for frame-less wiper blades. I think its possible to do same on conventional wiper blades too.
If the blade is torn or damaged, you'll have to replace it. I believe the rubber blade is available in market and should be much cheaper then whole set.
I hope this will be helpful to someone.
Thanks...
Best Regards
Last edited: