I said, I got a new car,
Was that a sedan, why not get an SUV?
I knew that person, who asked that question. He got a compact SUV last year. It was a brilliant product indeed, But not an SUV after all. Its basically a big hatchback with a spare wheel fitted behind. I would call that car A hot hatch instead. Because It too had the 100 bhp diesel under the hood. Not offensive to Ecosport owners, I said what I felt
Once my another friend asked, why you keeping a car which was nearing her lifespan?. I simply answered, because I love. But eventually that story came to an end. I sold my beloved little Suzuki. She was hot anyway but I am not forgetting it has only a 42 bhp 3 pot under the hood.
I did so many experiment on that little car,
Here you can find one of them.
I was thinking to get a new car from the last few years, The search started from the New Alto 800 to the BMW, A bit dramatic right? but depending on my profession, I was able to test drive these high-end machines, then why not thinking about buying one?. For the dream, money is not a matter no?
Time is passing like a river, thanks to the proverbs. My plan was postponed year to year and to satisfy my inner call I made some changes on my car. Count like this, one change for an year and so on. I was happy too.
But when we planned for the Goa trip. I was not that much exited. Because Ford was never in my favorite list. But after the trip, I literally decided that my next car will be Ford.
Thanks to the Ford Ecosport
But I never hide the truth, the thing is a bit bitter now. I got a perfect product for sure, but the service. Its sucks from the very first day. Will come to that later, as I have to wait for more experience.
Decision was made, but which car. There was the first question came to mind. Why not an Ecosport.
I would say my answers in bullets format. These are my opinions and not offensive though. I respect the owners of Ecosport.
Ecosport costs a million for the Trend+ varient.
For that money, I would get a proper SUV with a 4×4 mechanism. (without 4×4 SUV is useless! as devil says like an underwear without elastic)
Mahindra Thar CRDE, Bolero LX 4×4, Maruti Gypsy and Mahindra Scorpio LX 4×4 are named few. And these all models are in that price range.
Then do I really need an SUV? actually not, as the 4×4 game costs a lot. Which I cannot afford.
Last but not the least, I like to go up step by step. Got a hatchback at 20 Sedan at 30 and hopefully an SUV by 40 (My dream was a Safari, lets see what the faith that machine have after 10 years)
I can write 50 points instead of these 5 but I have to say something more about my car in this post right. So going on.
I decided to take Figo Hatchback while the test drive happens and loved that performance also. Peppy and scary. There is no other words to describe that feel.
After the test drive, me and my wife reached the showroom with my kid, and that very moment my wife see that Aspire parked on the top floor. She asked me to check it out we love it and the decision changed immediately.
Yes, to cut the words short. We got a Ford Figo Aspire Titanium Diesel.
I got this car last week and completed nearly 500 kilometers with it. Time to share some pros and cons. After that I will end this post with a conclusion
Pros.
Power, power and more power
Usable boot eventhough its compact sedan.
Very good NVH
Climate Control
Folding mirrors
Rear seat leg room
I am not going to list the feature as the pros, as it has a lots of features to blow your mind. But not much as Hyundai I20s btw
Cons
Light metal body
Not solid like any other Ford
Bare basic meter console in terms of looks.
Tiny tires for this brutal power
Adding to that, the PDI process was not so good, the car was already covered 100 kilometers while delivering. The explanation from the Kairali Ford also was not convincing. But in believing the SA (Varun who was well known for us) I took the delivery.
I got rear parking sensors and essential kit as freebies. Basically essential kit is nothing but a set of floor mats and mud flaps. But it makes the car a looker.
I added the plastic beeding for the paint safety on malls and tight parking spots.
Basically in conclusion the PDI was bad but the delivery was good. Thanks to Varun.
As of now I just completed 500 km on highway and I loving this car each and every moment I take it out.
The sheer power, terrific low end and high speed capability, these are beyond the words.
I will come to this space with the updates frequently and for now, Thanks for reading.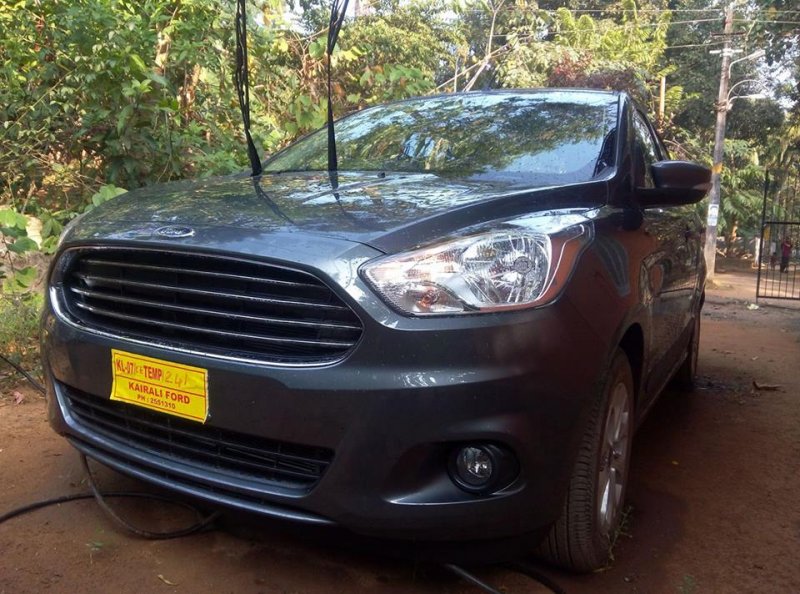 Last edited: