Joined

Aug 23, 2009
Messages

3,745
Likes

671
Location
Just prelude:
This is what I was driving in Delhi ever since I came here.
http://www.theautomotiveindia.com/forums/ownership-reviews/14563-one-h-another-h-hyundai-i10-automatic.html
But we decided to get a new ride here since the i10 was not fulfilling our demands anymore. So came forward this thread:
http://www.theautomotiveindia.com/forums/automotive-shopper/16464-market-2-cars-people-carrier-hatchback.html
Now coming to my Tigs.
We needed a decent 7 seater car for our work and the family hauling. Our family was just getting bigger and bigger thus we needed a car suitable for all the people. But this time our budget was not so high to afford the Innova VX or XUV W8. Our budget was a strict 10 lacs so we thought to head the pre-owned path of ownership.
Came and went many used Innovas, which had none short of 80-100K kms and others which were sparingly used but way too exorbitantly priced. People were always warning me of staying away from used XUV due to the initial niggles the car had. But still considered it though never saw an example I would actually want to buy.
Then a good friend suggested me to check out the Ertiga because under 10 lacs, we could get a 7 seater which was not too cramped compared to the Innova. Its like a 85% Innova for 65% of the Innova's price. Thus it was finalized. It had to be the Ertiga.
Went on Monday 23rd June to check out the car at Magic Auto, Dwarka Sector 9. They had a white ZDi for show and we quickly checked it out and found everything to our pleasing. Also another thing I found out that MSIL has removed the ZDi without alloys option. Now alloys is standard on the ZDi variant. Another deal sweetener! Checked the third row legroom and found it rather decent for a 5'7-8 person with the middle row moved forward. Even the middle row forward did not cause issues for a person with height of 5'11 because his knees were not touching the front seats.
Magic Auto gave us a quote of 9.35 lacs on road with HR registration so we decided to check out another dealership for the heck of it in Gurgaon itself. And thus we booked the car at Rana Motors (Gurgaon, near IFFCO Chowk) because they gave us the deal at 9.17 lacs on road with HR registered. Instantly the car was booked in Granite Grey and it was ready to be delivered next day itself.
NEXT DAY:
First things first: Saw this key. Not very impressed with actual quality of the remote.
There my Tigs standing for delivery: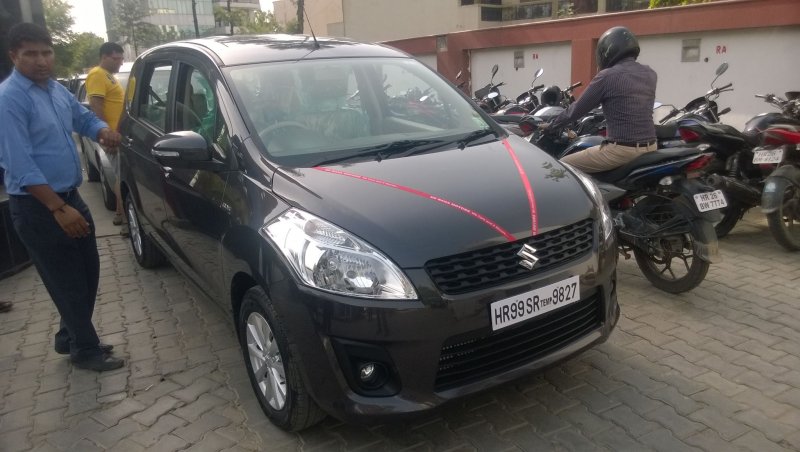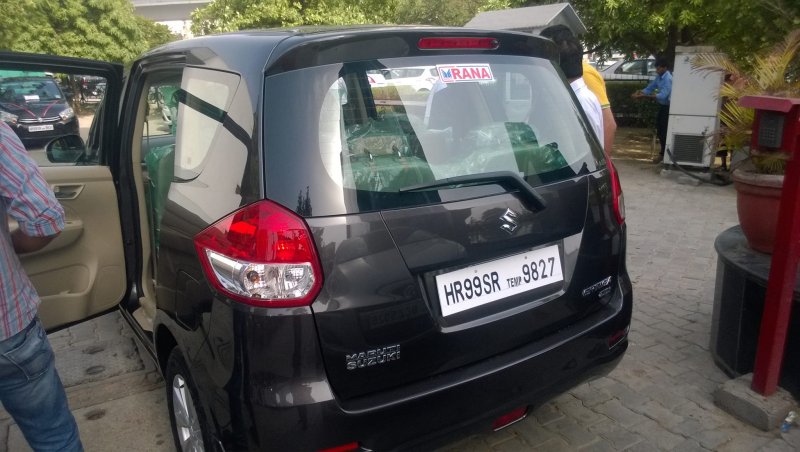 Checked the ODOMETER and found it perfect readings:
And just a shot of the interior: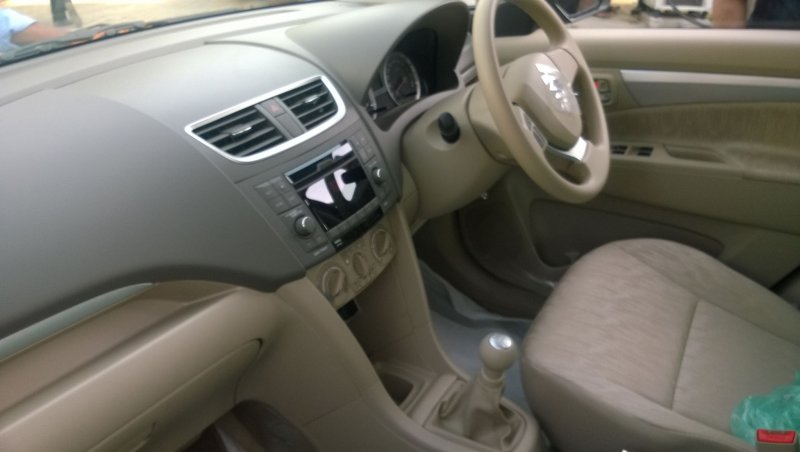 Handing over the car to my dad(in black shirt) and my uncle(in yellow tee)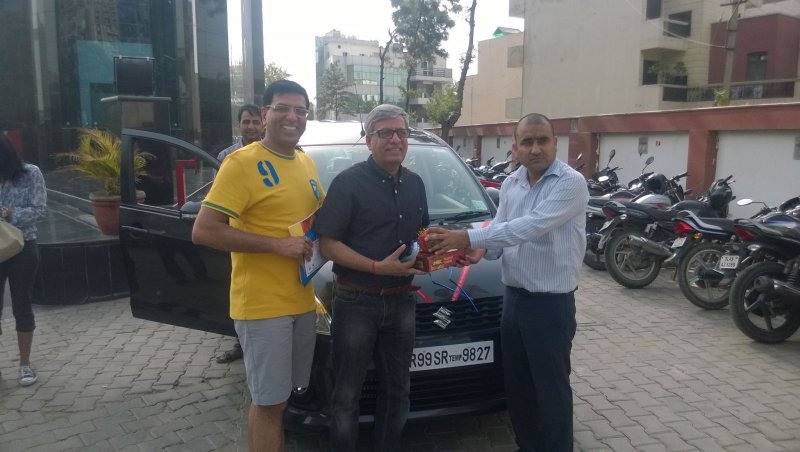 Now the i10 handing over its responsibilities to Tigs.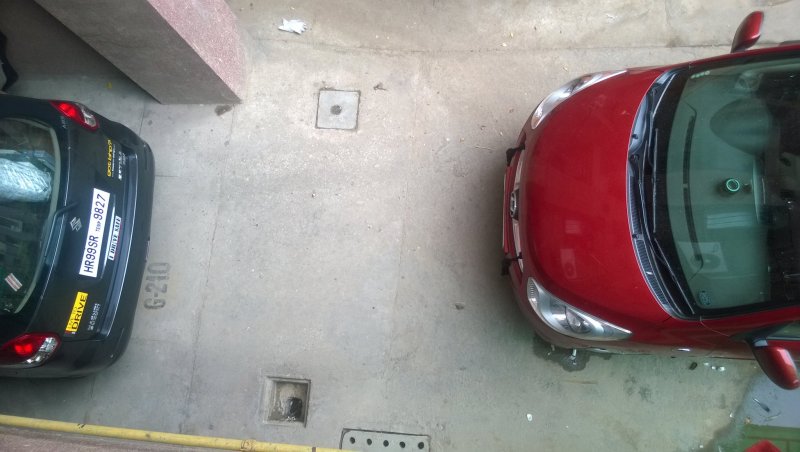 NEXT PART: ACCESSORIES