Hi all, This is my Second Ownership report. I was planning to buy new car from quite some time.
So it all started last year when our budget was 10 lac, I searched for a maximum value for money vehicle in this budget, the cars that i Test drove were:
1) The Fluidic Verna:
The car was filled with features, but when i test drive it, i didn't like it at all. it was too light and suspension was very soft. and moreover the budget has to be stretched as the top diesel variant was coming close to 11 lacs.
2) Vento:
Vento impressed me. Its interiors were really good. but as i sat in the rear seat the middle hump was too disturbing, and i was also not increasing my budget for this car.
3) 2nd hand Civic:
This option was within budget, but rising Petrol prices, and finding good civic in the second hand market was really difficult.
XUV 500
Now the decision was little bit diverting towards a good SUV, as i was already having 2 sedans. Then, the budget was stretched, and the best suited vehicle was XUV 500.
I booked my car in Nov 2012. but i was keen on getting 2013 manufactured vehicle, so promised date was 3rd week of January. But after many follow ups, I got my car on 20th Feb.
THE Final price quoted was Rs. 13,60,000 on road and i have taken the polish package worth Rs. 9999 and the rear bill guard for Rs. 4000. The mats was given free.
Initially it showed the fuel efficiency of 9 km/l but after driving nearly 600 kms in 1 weeks time it has been increased from 9 to 12.8 km/l.
I was keen on buying the original Xuv alloys that comes with W8, as i dont like the other one. The Showroom guys refused to install the original one as they were pushing me to go for the flowers one. But i was adamant. then after they called to their other showrooms they quoted me the price of Rs. 11000 per piece for the W8 alloys. But my friend is the owner of a tyre shop, he came to the rescue and finally i got 4 alloys like brand new for Rs. 27500/-.
Car at the Showroom (far left)
Side View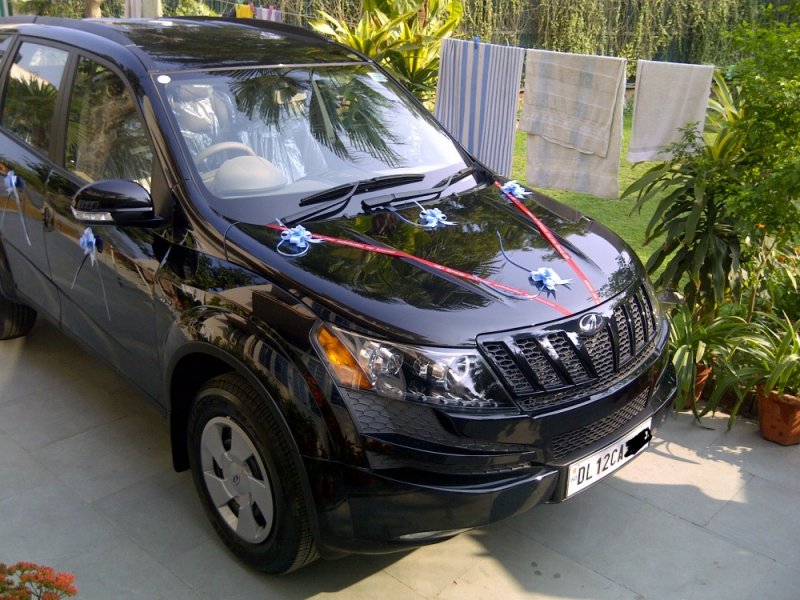 Back view
New Alloys
The Lights
The Waterfall Design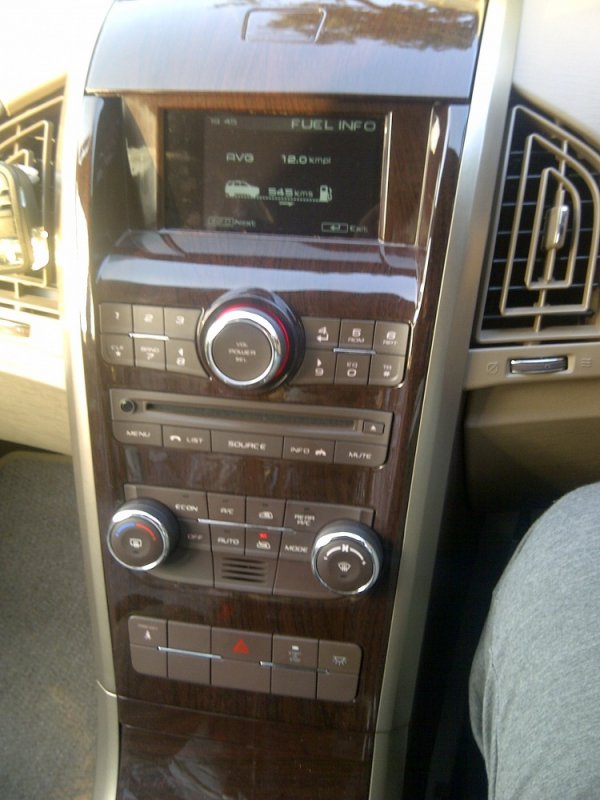 Second Row space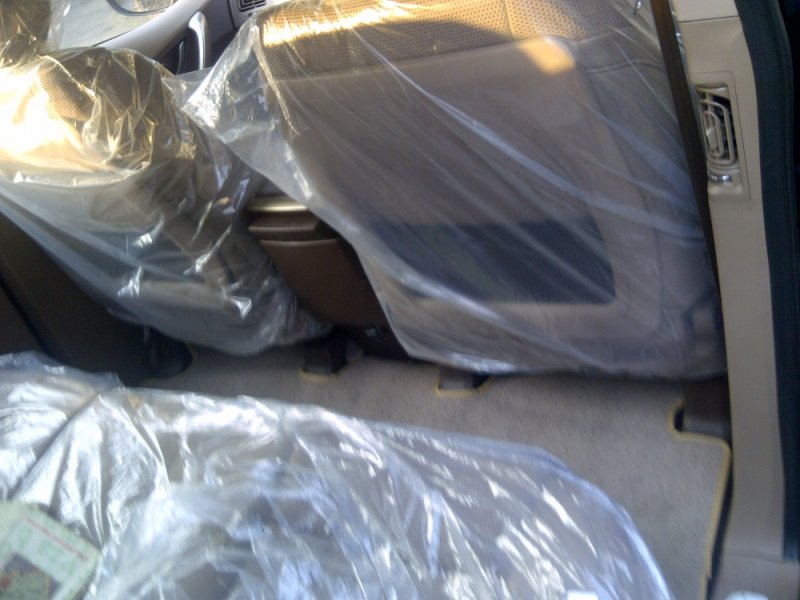 Headlights ON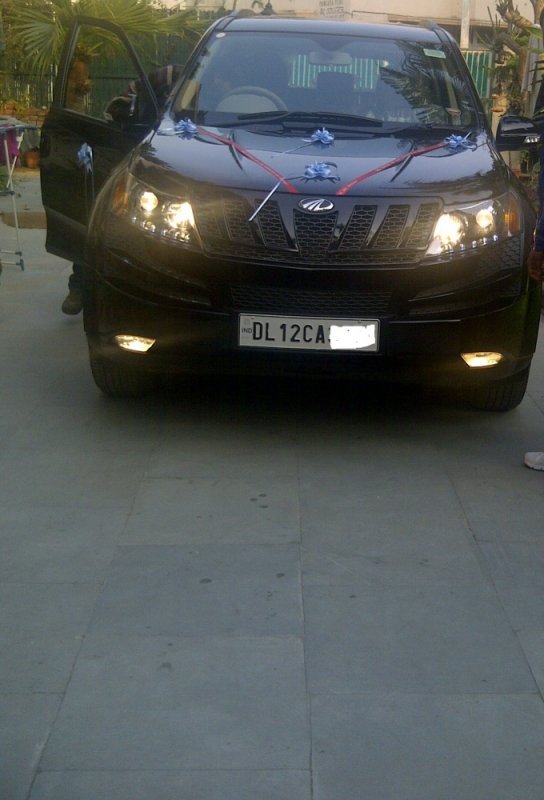 What i love about this car:
1) Looks: This is my first car in black colour and I must tell you that black gives it such an aggressive look. Sometimes i even liked it more than Fortuner, Captiva, etc.
2) Smooth Engine: Yesterday I was driving it at 120 km/hr, and it was so smooth that one of my friend even told me that, increase the speed, why are u driving so slow? But when he actually saw the odometer he couldn't believe that we were cruising at 120.
3) Lots of features: Even though its W6, there are lots of features in there, esp, the Cruise Control Feature, and the Start stop feature.
4) Fuel Economy: The fuel economy is now increased to 13.2kmpl from 9 kmpl. Till now my car has been driven for only 900 kms.
5) Engine Sound & Vibration: I didn't find too much sound and vibrations once inside the car with windows closed. So in this aspect, considering the size of the car, its very good.
What i Hate:
1) Infrared Sensors: From the day of my purchase, I am facing this problem, the middle bars of IR Sensors Graph shows stop even though there is no one behind. And its generally on the 1st start in the morning. As soon as the Car travels even for 5-6 kms, it works normally. I don't know what to do, because when i went to the showroom on Sunday for the same problem, it was working fine.HELP NEEDED
2) Tyres: Although i got the Bridgestone tyres, but after 500 kms of driving, my front left hand side tyre got a cut on the side wall. At that time i had got the puncture removed, but i had changed that with the stepny, so I need help, whether the tyre can be replaced in warranty?
3) The Driver Seat started making sounds of choo-choo., when the car is on uneven roads. The plastic under the seat is making these types of sounds. My car has not even crossed 1000 kms, and these problems have come up so early.
4) Can somebody please send me the zoomed pic of rear glass, as i am in doubt as i think my defogger lines are not appropriate (maybe i could be wrong),
but i need to be sure, as if there is any problem then i can show it to the Executive.
Please wait for the next update and reply for my queries.
Last edited by a moderator: