I have had a liking for Fords ever since I saw a Black Ikon doing some quick lane changing right in front of us. I was school going kid back then. Then in 2009 my moms brother bought a Fiesta TDci which pulled me towards Fords even more.
Background (2011)

Things started to move since my 2011 Figo petrol purchase which though handled like on rails with that beautiful steering feedback, had too little power. Fiesta Classic was out of budget. Then other responsibilities took priority and upgrade plans were dropped.
Present (2016)

Come Feb 2016 and some 50k running on Figo, I again started dreaming about getting more power. Checked around if I could swap Figos 1.2 engine with Fiestas 1.6. When that turned out to be difficult than expected, hunt began for a used Fiesta 1.6/1.6S or Linea or a Rapid since Ford was not selling them anymore and the dealers I checked with did not have any remaining in stock.
Requirements

1. Power!!!!!
2. Precise steering
3. Something I can throw around the corners
Test Drives:

I dont know about rest of the country but finding a Fiesta 1.6 is quite tough in Goa though 1.4s and TDCis are in plentiful. I must mention our member Peter who helped me in TDing and checking out all these cars.
1. In March found one White 1.6 ran 79k for sale on OLX for 2.5L so off we go to Panjim. The guy claimed it was his 'frnds' car but Peter correctly identified him to be a dealer. Anyway car had quite a few bits repainted, interiors damaged but was mechanically OK. Offered him 1.4L and he rejected it so we left it at that.
2. Few days later I was googling Fiesta 1.6 in Goa and found advert in some little known portal about one Fiesta for sale with no details mentioned. Out of curiosity messaged him and it turns out be to a Black 1.6 SXi from 2009. He quotes 2.5L. Again we go for TD. The car is much better maintained with minor scratches/dings and is very good mechanically. What really impressed me was owner had every bit done on car documented properly. Called my friend in ASS and he confirmed the servicing history. So i liked the car but the owner was not going to sell it before mid April and we tentatively agreed on 2.1L. End of April I message him and he says he may not sell the car!
3. Work took me to Pune where search began again in May and found a Blue 1.6S from 2009, second owner. This was the car I wanted so eagerly went for a TD. Sadly it was in average condition. I still had an eye on it so started discussing documentation details with seller and it turns out he had not bothered to get the car transferred to his name though NOC was issued in Oct 2015. I checked if he had valid PUC/Insurance and as expected none was present. Told him I was backing out, Frustrated.
So I message the Black Fiesta guy if he had made up his mind and he says YES and I can pick it up!! Took the overnight bus to Goa from Pune and brought her home next day
Other car TDed

I also TDed a modded Swift and a Linea Tjet but somehow did not like them. Swift had almost no feedback but good handling. Linea had amazing feedback and great stability but somehow heavy around corners. And yea too silent engine
About the Machine

The day I got delivery
1.Car had run 60750kms with last servicing done at 53k.
2. Absolutely no dents or repaints.
3. One scratch on front right bumper and one on rear.
4. Few scratches on body
5. Interiors were quite well maintained except usage wear.
6. I paid 2.1L.
Pros:

1. Power, especially the way the car puts it down. Just keep it around 3-3.5 and floor it. The roar is unbelievable.
2. The previous owner got the clutch changed at 51k so Iam running a near brand new clutch. Gearbox is smooth and sure slotting though a slight play has developed in the stick.
3. Steering. I can go on talking about Figo and Fiesta steering. It's beautiful
4. The way she goes around the corners. Have lots of hills around my place and makes me smile every time I take her there.
4. Solid build quality. She is 7 year old now but not a single rattle or squeak. Mighty impressive.
5. Ergonomics: Figo was my first car so I pretty much know it inside out but Fiesta feels so at home. Its just another Figo with lots of power.
Cons:
1. Its age. Though the looks are subjective and I very much like it, its a 10 year old design.
2. Mileage. As of now I am getting about 15kmpl during highway drives if driven with light foot.
3. Missing USB port in audio system though for me Engine roar is the music
Here are some pics.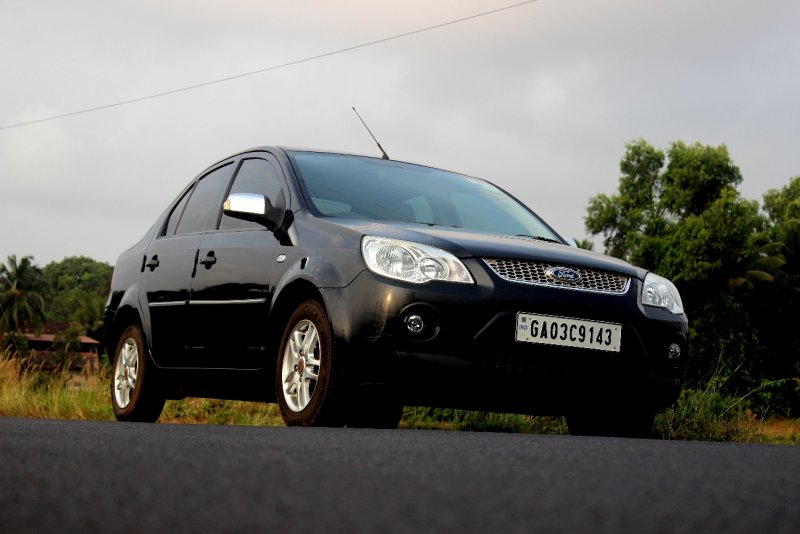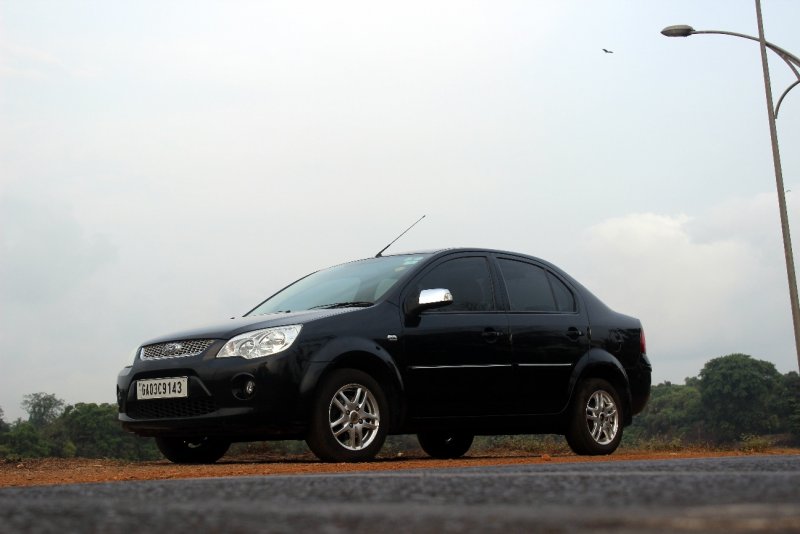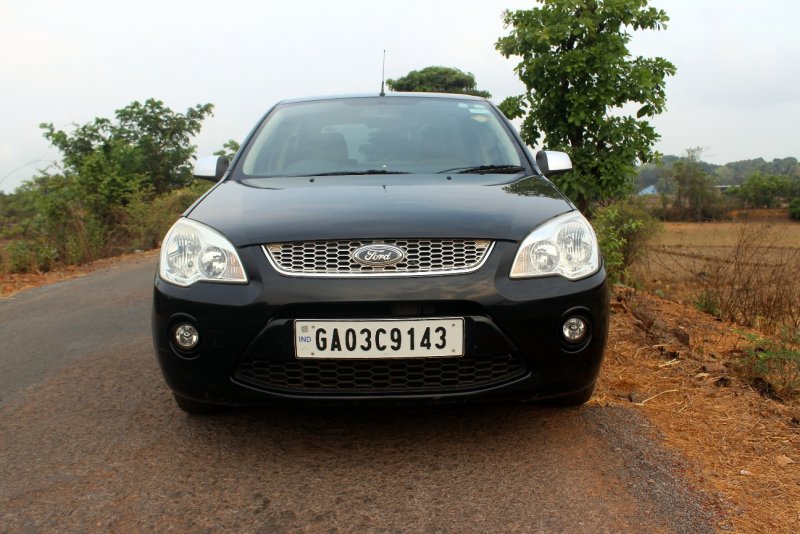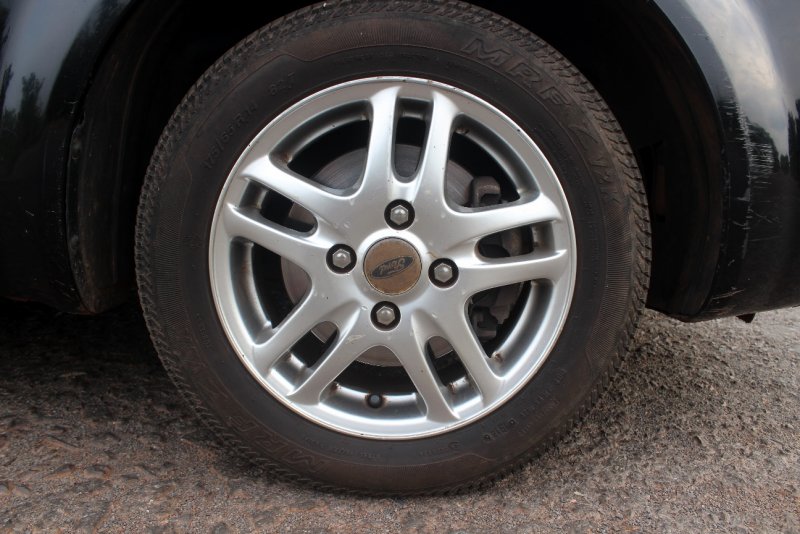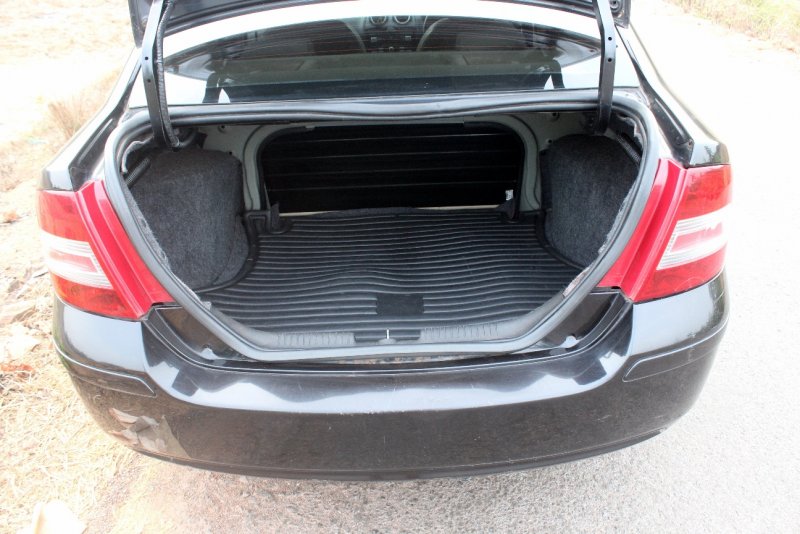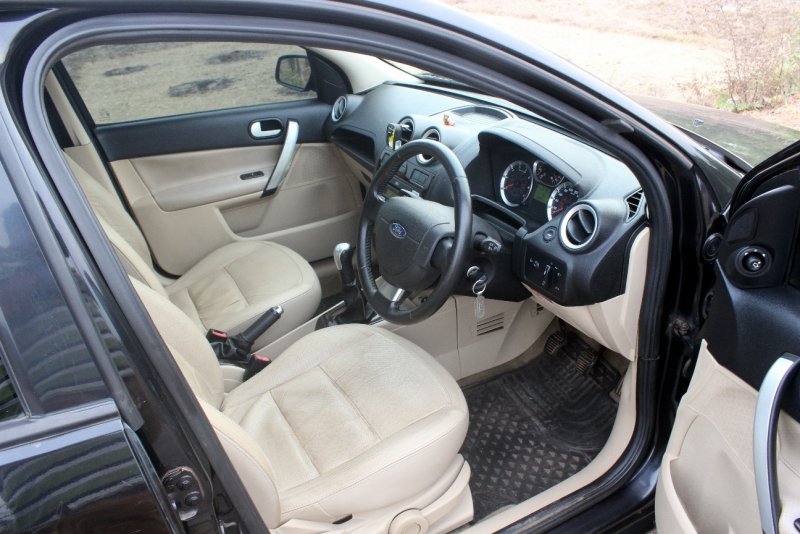 My Baby Ford with Black Panther

The car that started the Ford love in our family :)