Mitsubishi lancer 1.8 Invex-August Midnight blues​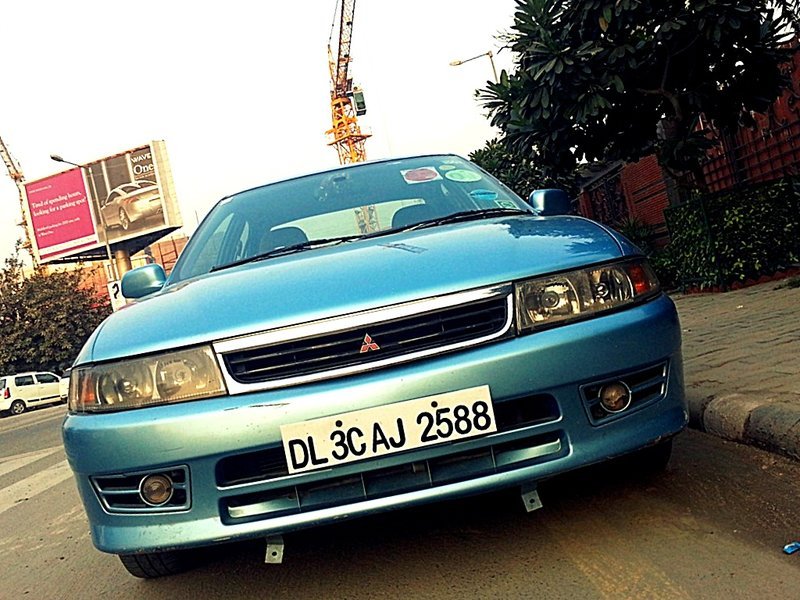 Afternoon, sometime, somewhere in the ghostly grizzly town of New Delhi.
Bell rings. And it becomes an alarm bell.
An alarm to get a chance to drive one of the rarest and the best period driver's car of the old school era.
The Mitsubishi Lancer.
And the clock stops tick tocking on my feet.
1.8 INVEX AUTOMATIC
I wonder like....whaaaaattttttt?
A 1.8 INVEX?
Yep, A 1.8 Invex.
A simple, elegant true blue japanese art in motion clad in light charismatic shade of august blue.
Souls stare aghast, mind beckons, eyebrows raise, jaws drop. I ask myself-why did this car existed at all?
Today's world is full of dieselholics talking torque, mileage, resale and bla bla bla...and here, I have, is a car which runs on a liquid thats more expensive than the basic desi videshi theka wala liquor.
Its not just a car, its a low slung, classic silhouette that looks evergreen and eternal, despite living around for 17 years in its immortal shelf life. Even more exclusive is that some three figures of production was only made for this sculpted metal, it was launched at a time when the Honda City VTEC was phased out and the world as staring aghast at the glaring design of the 2004 City with just a meek I-DSI motor with only 77 bhp on tap.
It was supposed to be launched as a perennial successor or alternative to the Vtec but that never happened.
It was launched in mid 2004 in basic GLXI trim and in the coming years, an LE trim was added along with (?) an SFXI variant, if their stone age brochures are to be believed. But, the public never realized its potential. It was a car, that, for the Indian market, was far, far ahead of its time. It was only sold in BS-2 Spec and BS-3 was never offered.
Powering this silhouette is an all alloy 1834 cc, 120 hp gasoline motor linked to a 4 speed Tip-tronic transmission, sourced from Porsche (Please don't stare aghast, its a fact). The transmission was one of the firsts in the Indian market and later many D segment cars also adopted to this tech, albeit with different results.
The car has a sweet sounding rev friendly motor, in typical mitsu fashion and to my surprise, the transmission did not felt jerky at all. Its very nicely calibrated with good spacing between the gears. First and second gears are short, third a bit long and fourth being for highway oriented driving. This GB also has a manual mode where gears can be shifted manually by pushing the leaver for upshift(+) and downshift (-) position.
Performance is effortless and once the car goes through its routine service (its due), it will be milky buttery smooth.
One of the best well known traits is also the suspension. McPherson Struts a front and multilink independent with stabilizer bar provides with brilliant ride quality for an old school jap sedan, its higher 70 profile tyres aiding to the same. handling is neutral, steering feels good, but stock tyres limit the potential. An upgrade to 14" or even 15" wold make a stark difference to the handling.
Inside too, seating position is spot on. Low slung driving position with perfect ergonomics, everything feels oh so logical, well laid out and the relation to driver to all the controls is brilliantly optimized.
Perhaps, time to find the logical conclusion-why did this car exist? Its a logical answer-"ONLY FOR SEROUS PETROL HEADS".
Perhaps, it's a stage of blasphemy that HM never realized the true potential and let this car die a slow, gradual death before placing a wreath proclaiming-may your soul rest in peace.
But those who have it, swear by it...and love the aura of exclusivity it provided.
Another chapter....lost in the pages of Indian automotive history books....