The luxury MPV from the Mercedes-Benz stable, the R-Class is no longer available with the Indian dealerships. The reason being poor demand for the luxury MPV in India as well as globally. The production for the R-Class will be axed globally by 2015. The Stuttgart based luxury automaker also has no plans to introduce the next generation R-Class globally as the demand is now shifting rapidly towards SUVs or crossovers for customers looking out for spacious vehicles.
The Mercedes R-Class, which, according to the carmaker is the king of the family car segment, came with both petrol and diesel engine options. The R350 CDi with a 3.0-litre V6 diesel engine produces a peak power output of 261 BHP with 618 Nm of maximum torque. The R350 with a 3.5-litre V6 petrol churns out a maximum power of 272 BHP with 357 Nm of peak torque. Both the engines are mated to a 7-speed G-Tronic automatic transmission.
The R-Class was offered with a 5+2 seater layout, equipped with Mercedes Pres-Safe system, Parktronic, rear seat entertainment system, Easy-Pack tailgate mechanism, Thermotornic and similar high-end tech. The Mercedes R-Class petrol variant was available for Rs. 58.7 lakhs (ex-showroom Delhi), while the diesel variant retailed for Rs. 59 lakhs (ex-showroom Delhi). At this price point, Indian buyers are preferring luxury SUVs rather than MPVs, hence the low demand and discontinuation of the vehicle.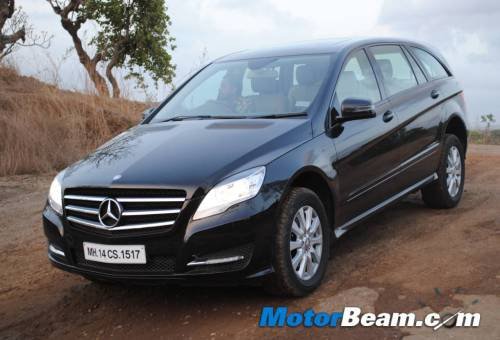 Article sourced from -
Mercedes-Benz R-Class Discontinued In India | MotorBeam – Indian Car Bike News & Reviews