Joined

Sep 11, 2010
Messages

34
Likes

13
Location
Re: Mercedes Benz E250 CDi Review | Test Drive | Pictures
I took delivery of my brand new E250 Edition Obsidian Black last sunday. The first Edition E in North Kerala.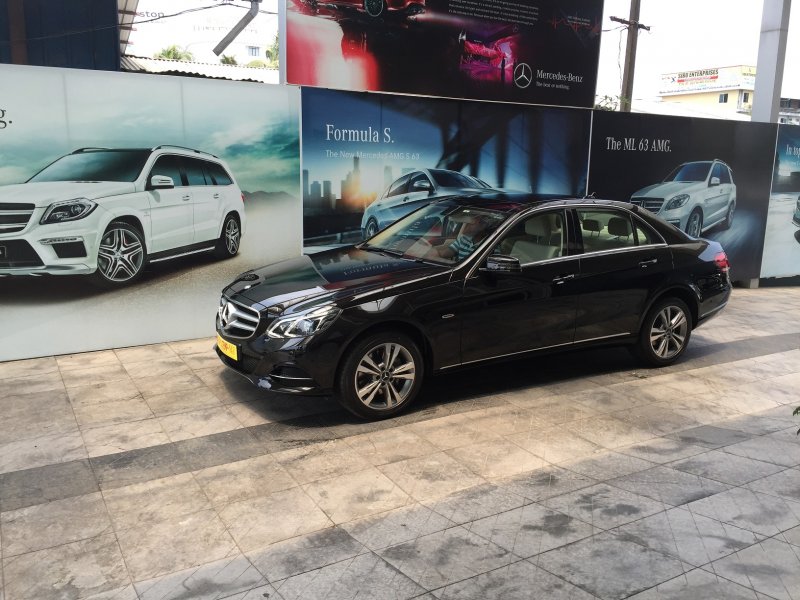 But there developed few issues while driving back to Calicut from Kochi. These are the issues
1. Rattling from the panoramic sunroof sunblind of the front side when it is retracted.
This was present only on uneven roads.
2. Difficulty in closing the slide in the centre console after opening the ashtray. The slide was closing with a click. It was actually touching the cigarette lighter holder while sliding back.
3. Seat belt height adjustment not working that too both driver and co driver side. It's literally stuck!
I'd already raised about the above two issues with dealers and their response to my issues was very good. They kept the vehicle for a whole day and they confirmed the problems. According to them they had never come across any problems like this before especially in E class. Finally they delivered the vehicle in the evening and advised that these issues will settle down once vehicle has done some kilometres. My vehicle has only done 500km till now. Today morning when I tried to adjust the seat belt height, it's not working. Again I went to service today morning itself. My sales guy said he will call 2 technicians from kochi on Monday and in their presence will check out the complaints. He is also confused about the cause of these issues. What should I do now? In the last five days after taking delivery I'd already visited the service 3 times. What might be the cause of this? Was the PDI improper? Is my vehicle has some manufacturing defect? There are lot of things going through my heart! I seriously don't know how to proceed. I'm seriously scared about my vehicles future.