This is Maruti Suzuki Celerio ownership review. Covering buying, ownership and maintenance experiences.
Background
It all started in March 2014 when me and my wife decided that its time to have a new car. I was driving my dads Maruti 800 STD of 2002 at that time. The car in those 12 years had done around 60 k kms and was in pretty decent shape overall still showing a fuel economy of 15-17 km in the city. But 12 years is a long time for any car. It had developed some rattles and creaks , the perennial bumps and potholes of Kolkata roads had taken a toll on the shock absorbers. It also needed a few trips to the service center of late , one of which was for the broken ECU which was replaced for Rs 15k! Plus during the summer even a 10 km drive in the afternoon in Kolkata without ac made me consider putting myself on intravenous drip after each journey. So the time for a new car was as good as any.
The Requirement
Our budget was around 5-5.5 L and after having had the very reliable service of a Maruti-Suzuki car for last 12 years the choice of manufacturer was unanimous. We wanted a petrol car for city use mainly with very occasional trip to the highways. I wanted a tallboy after literally having to fold in my 5'10" frame to crawl in and out of the M-800 all these years . Therefore there were two choices mainly the Wagon R , Stingray and the Ritz .The trim had to be VXI atleast as I have had a lifetime experience of manually rolling windows up and down and requesting rear passengers to do the same when I parked and wanted no more of it. The Celerio was still new and so hadn't given any thought to it initially. I was eyeing the Wagon R for a long time as I am totally taken by its looks. It is a thoroughly reliable and practical car with excellent features and good fuel economy. And with this aim we visited 3 different dealers – Suzuki One Auto , Auto Hitech and Bhandari Automobiles, Gariahat .
Buying Process
After having taken test drive (at Suzuki One Auto) and been to all the dealers I booked a Wagon R VXI at Bhandari Automobiles Gariahat. (There was a 3 month waiting period for Wagon R VXI ABS so it wasn't considered) Choosing Bhandari Automobiles was a decision I still regret . Bhandari Automobiles Gariahat is an unholy nexus of people whose burgeoning business due to prime location has apparently given them a free hand to treat their customers with neglect , incompetence and deception (Dealership review coming later) .Anyhow not to detract from the story of the Celerio , after having worshipped the Wagon R for such a long time and having booked it , I still had a few doubts about my purchase..
1. Really small boot
2. Bumpy ride for rear seat passengers
3. I was not sure about highway driving manners
4. Quality of interior plastics
All these thoughts were going in my mind when ultimately the payment day arrived. It was then when I took a second look at the Celerio VXI parked in one corner of the showroom all decked out and looking like a star. Having neglected it for so long In my car buying process I finally gave it some serious thought.
The things which ticked the right boxes were –
1. 235 L boot much better than 180 L boot of Wagon R , even better than 205L boot of the Swift.
2. Spacious interiors (comparable with the Wagon R)
3. Better proportioned car with proportionate tyres translating into better ride quality and highway manners
4. Quality of plastics was better than the Waggy
5. Nice looks from the front
6. Nice dash with small sporty steering wheel
What I was letting go with the Waggy were
1. Electronically controlled ORVMs
2. Inbuilt music system
3. Rear wiper , defogger
4. Adjustable head rests
5. I really liked the mature rear looks of the waggy
Anyway in a much confused state I converted my booking into a Cerulean Blue Celerio VXI Manual . Did not consider AMT and ZXI manual had a waiting period of minimum 2 months. Again after some delay and another round of deception (from the dealer) did a PDI and finally came to own a Cerulean Blue Celerio VXI in the second week of July. At this stage I was feeling that Bhandari automobiles Gariahat was doing me a huge favour by allowing me to buy a car from them.
The price breakdown
Ex Show room – INR 430025/-
Insurance (Zero Depreciation ), 1 yr – 14513/-
4th Year Extended Warranty - 1275/-
Road Tax Registration - 26569/-
Handling Charge - 3500/-
Incidental Charge 2350/-
Total – INR 478232/-
Discounts – None (Including corporate discount)
Dealer Negotiable – Car Cover (given) , Teflon coating (not sure whether done)
Add Ons :
MGA Speakers on 4 doors – INR 3056.76/-
Body side Moulding - 1048.03
Rear Spoiler 2873.36
Painting charge for spoiler 1000/-
Fog Lamps front 3048.03
Bumper protector 393
Pioneer 2 DIN Audio with BT 9598/-
VAT @ 14.5 % 2902.53/-
Total - INR 23920/-
Therefore Total Cost - 502152
Art leather seat covers from Status car accessories – 4700/-
Initial Ownership Experience
Its been almost 5 months since I bought it. 1st free service done , second free service coming up!
Driven mainly in the city and a few times on the highway as well.
Reading on the Odo – 3335 km
Average Fuel Consumption – MID shows 17.9 kmpl at present but last two times I calculated by thankful method were 17.02kmpl and 16.56 kmpl .Driven with a/c on about 50 % of the time during this last two calculations.
Some points to note
1. Drivability – Most of the flat spots of the K 10 engine at low RPM in 2nd gear is gone though not totally. Handles pretty well in the city and can be thrown around the corners quite easily . Taken it out on the highway 4-5 times .Car easily reaches 80-90 km in no time .Handling is very assured at 100 kmph. However there is lack of power at 4th gear. Have to shift down to third for most overtakings
2. Suspension is just about perfect. Neither too hard nor too soft. Regular bumps and holes can be negotiated easily but sudden drops are accompanied by a loud thud from the wheel well.
3. The front disc brakes are very good with strong bite. Almost too good. I have had to suddenly brake twice or thrice from 40 kmph and the front wheel locks up easily and causes the car to skid. Having second thoughts that I should have waited a while to buy the ABS version.
Now for some pictures!
Front View
The rear is not very good looking . The looks are somewhat improved by addition of the spoiler !
Looks okay from the sides though!
Headlight cluster. I found the high beam inadequate during night drive on the high way. Plan to upgrade soon!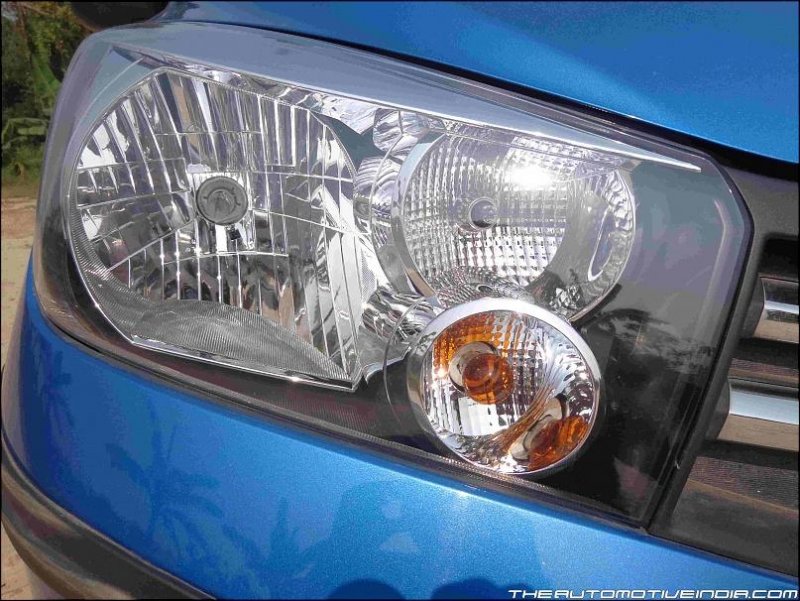 165/70 R 14 tyres with good braking and handling!
Tail lamp cluster - again not to my liking. I prefer the turn indicators on the outer side Protrudes out somewhat - a constant danger from bikers in city traffic!
My attempt to improve the rear looks!
Good functional dash with acceptable plastic quality. Steering wheel small and sporty carried over from the swift. Quite a few storage spaces for kicknacks but glove compartment is really small. Wiper and turn indicator stalks feel durable.
No tachometer on manual version is totally unfair from MSIL! MID stalks are too protruding! Shows Odo , two tripmeters (Left stalk) , Average fuel consumption , Instantaenous fuel consumption and distance to empty (right stalk). The two stalks can be used to set various unlocking patters of the doors and alarms (when equipped with central locking)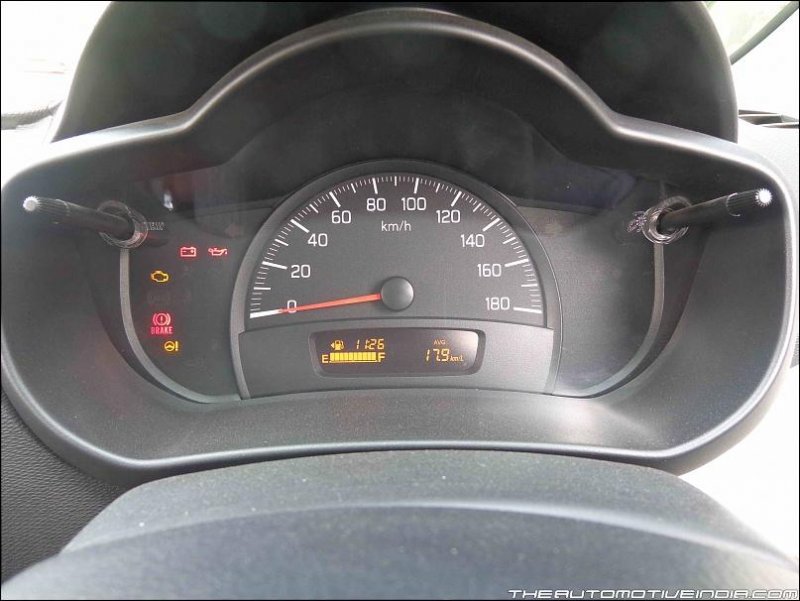 Water fall central column. Looks much better with OEM Audio system in the ZXI variant.
A/C controls are standard . !2V socket provided in VXI. Option for another socket provided.
Driver window only auto down , not up. All doors lock automatically at 15 kmph .The door lock/unlock key is quite helpful in absence of remote boot lid opener. Helps unlock bootlid for checking while entering malls without coming down from the car.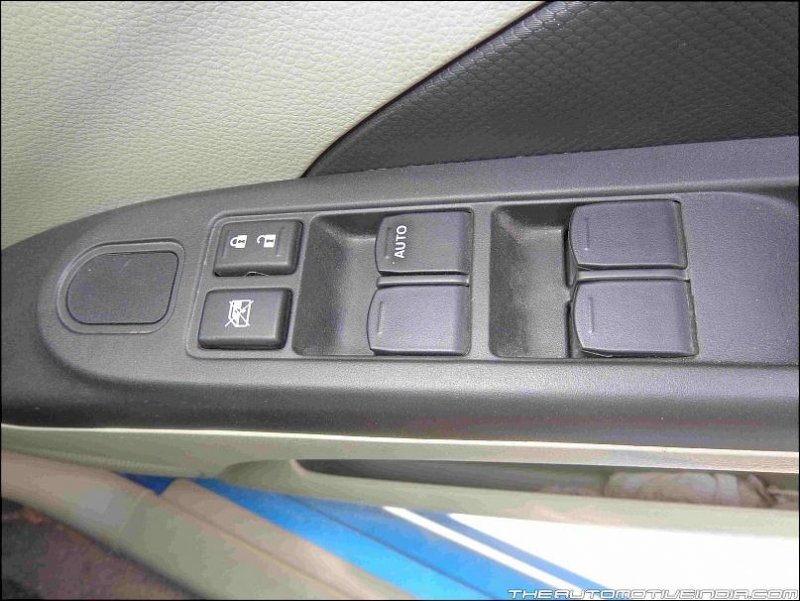 Thick A pillars hamper visibility in acute turns.Have to be careful on bendy hilly roads.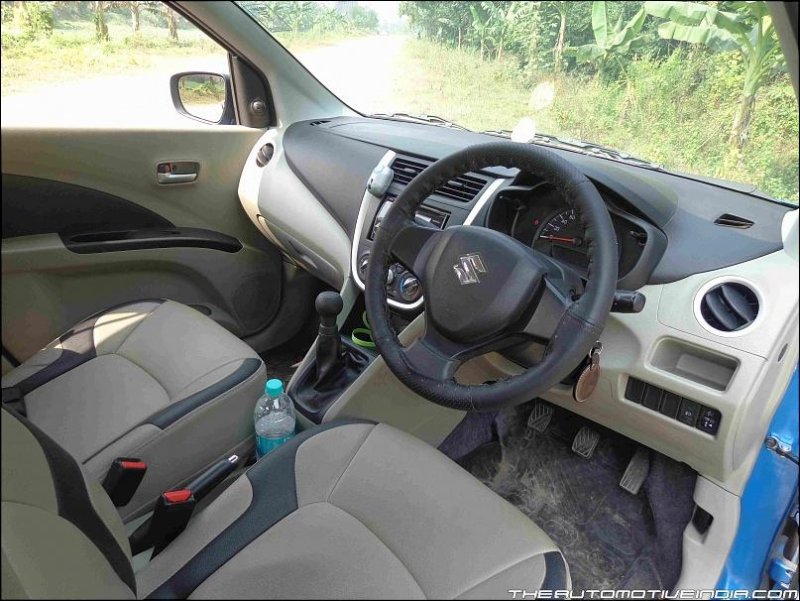 Doors open wide with good ingress and egress.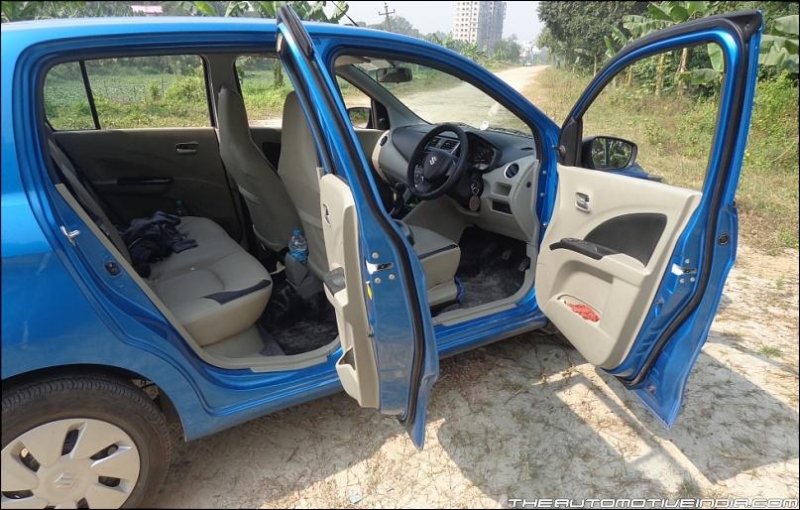 Front seats very comfortable with decent back and thigh support . Good height provides proper visibility even for shorter drivers.
Rear seat thigh support not upto the mark. May be a problem for taller persons on long journeys. Setas are firm to seat and comfortable though. Seats are pretty lightweight made of high density foam (looks something like thermocol

Quite big parcel tray.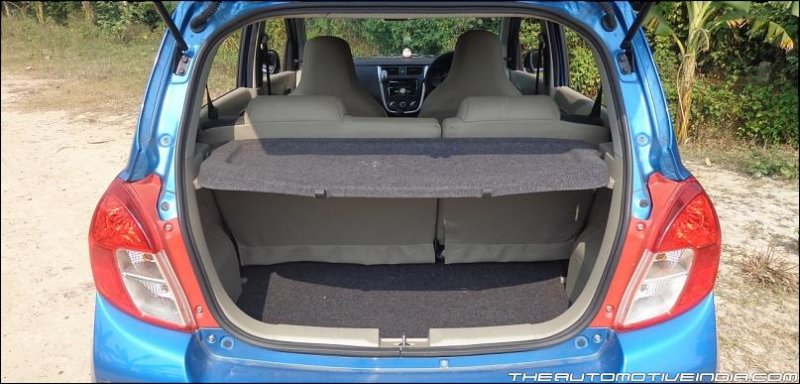 Very large boot with option for folding rear seat 60/40. Swallows up luggage without any problem.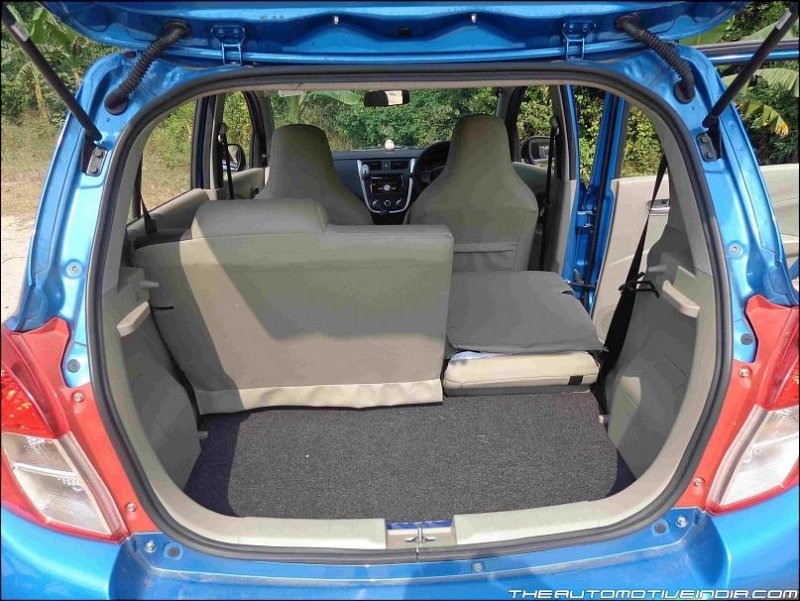 Thick C pillars hampers visibility while parking.Lack of adjustable head rests in rear seats are particularly irritating in case of taller persons on long journeys. Cannot sleep
Planned upgrades -
1. Remote lock - RD , Xenos , Autocop? Will fitting it from aftermarket invalidate warranty?
2. Headlamp upgrade- Osram Nightbreaker or Nightbreaker plus ?
Mods :
Plan to blacken the window frame and the b pillar ..but not sure which car detailer to approach? Help!
Ok..so much for now! Thanks for reading.