Joined

Jan 4, 2018
Messages

247
Likes

180
Location
Prelude
Cars, cars, cars...
Have been my craze, dream, goal, and what not you may call....
Coming from a middle class, we weren't much enough to afford a car in 90's, 2k's , etc.
It's a different story that had times been nice with our family, a car and own house would have been my assets as early as before 2k, but forget it, that's not what you all are here to read, am I right?
Let me narrow down to cars alone..
I got my first access to my friend's car (Ragupathy in the year 1999 when doing my Higher Secondary XII standard, and that's the first Maruti 800 white colour (not sure about which generation it belongs to). I literally cranked it, moved it reverse, then slot into the first, and banged on the wall, with the bumper having come down... Faced a lot of parental troubles, but yes, again the story starts branching, and hence let's get back to track. I do not remember the car's registration number, but it should have been above 1990 model.
Fast forward. With lot of domestic family issues, and self earnings, completed my graduation in BA Functional English from Madurai Kamaraj University in 2003, and yes.... Life struggle started.
Having worked in different roles, I, along with my challenges, was running my livelihood with the peanuts I used to make every month, and then a turning point came, where I got acquainted to a Bangalore based businessman (who's now my wife's maternal uncle, hope She doesn't read this post LOL !! ), who used to drive a 1996 Maruti 800 Non AC – TN09H4934 (a pre-worshipped horse though), and in course of time, the car was in my control.
Hands on Wheels
Even though I knew a little driving, I started exploring my driving skills and enhancing my knowledge on cars. I would say this was my golden period, the 1 year May 2006-May 2007, where I became qualified to drive a car and got legally licensed in March of 2007J. It's a different story that I banged the RH ORVM against compound wall, and did similar such notorious deeds as well, and let's try to stick back. But 4934 has left a lot of sweet memories in me, I still love the car. All my attempts to buy that car from the then-owner failed till 2011, and the car went away with the wind...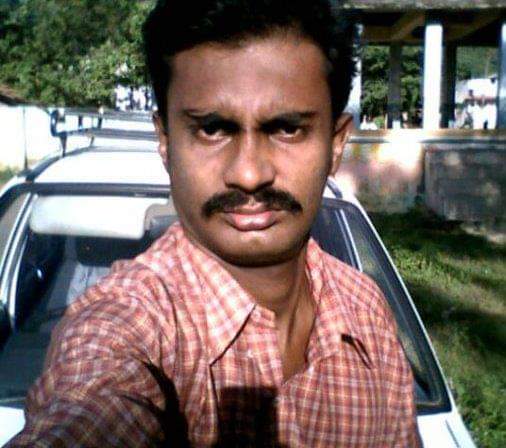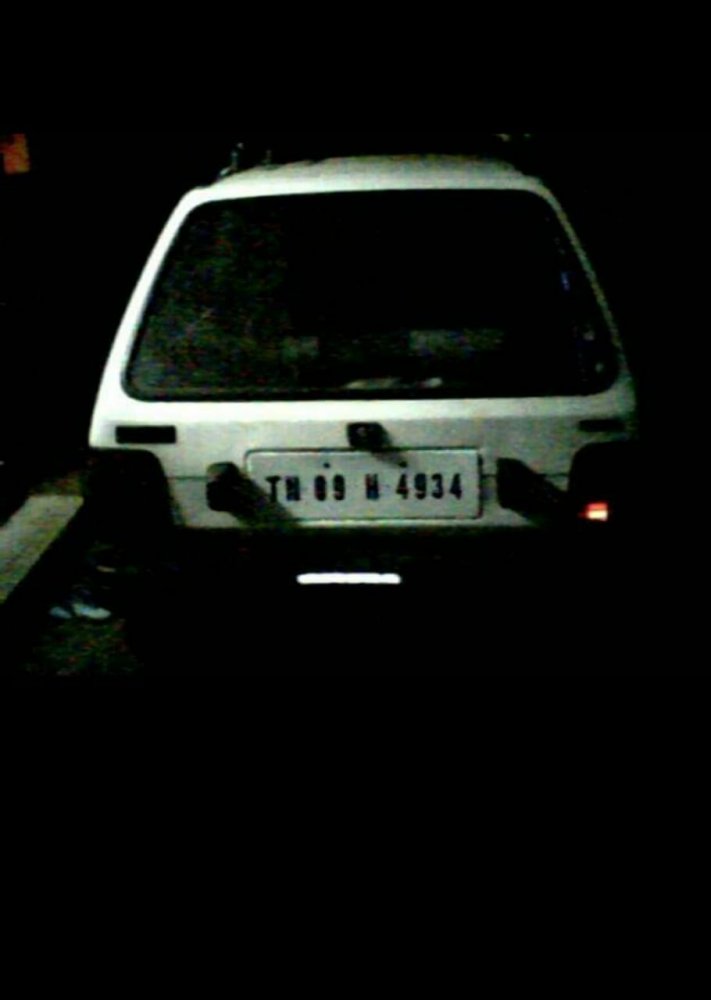 Then I moved from Karaikudi to Chennai (now having made it the native place for my next gen's) in 2007 May...
Craze on cars kept growing inside me and I was researching cars till 2013... yes 2013...
In 2009, when I joined my current company, TATA NANO was launched with an On Road Price of 1.49xxx LACS for the base Non AC Nano, and the CX and LX models went little north till 1.9xxxx L. I being a part of TATA GROUP had fabulous offers such as ZERO down payment or minimum down payment with mouth watering 5.5% - 6% ROI on financing a Nano in 2011. Then financial conditions didn't make me think wise to get a car. In 2011, TATA MOTORS brought Nano samples to our office car parking for marketing, with 25k discounts on CX and LX models. I test drove with my colleagues CX and LX variants of Nano and was amazed by its tiny structure, driveability, handling for its size. Not knowing it's a 2 cylinder NA petrol, I fell for Nano. Till today, Nano is my darling and I woo at it as and when I find one on the roads. My craze for Nano made me fill the online application in my office portal for availing ZERO down payment purchase with the above said low ROI for finances. I almost ended up filling the application since I was better with my finances in the first two years of married life with some pleasant savings and had thought of paying a good sum down payment and a small sum finance with low ROI. I filled the application, and showed my wife. Looking at the interior 360 degree view of the car, my wife had a plain NO NO for Nano, and hence I kept from pressing the Submit button in the form, rather opted Cancel Button J.
Then the search kept going on. Maruti Alto 800, then came in K10, along with Nano. Things turned green when some of my real estate invested properties went for sale and I was gifted with a few big ones as Vitamin M around in 2012 and hence the itch of car purchase was still in heart and mind.
Initial Test Drives
Things went on the same way till 2013. In the mean time, I had test driven a Honda Brio Manual Petrol from Sundaram Honda, Mount Road – Chennai and was amazed at the butter smooth gearshifts and steerings. Handling was extremely awesome in Chennai Mount Road dense evening traffic. Base variant on road price came to 4.77L in 2012. I told myself to hold on.
Then tried Chevrolet Beat (the funky green) in Diesel and was amazed at its drivability though I faced visibility issues due to A pillars in different shape and doubted the stability at high speed. However the Beat Diesel base model was a nice package at 5.45L OTR in 2012 with a ready 10k discount being offered bringing down the OTR to 5.35L final.
Again – "Hold On" for purchase.
Actual – Unexpected – "Surprising Booking"
Then, one fine day, it so happened on 11th March of 2013 that I had taken my wife to a Hospital in Ambattur OT for a blood test, as she was carrying my younger one in her, and on the way back, destiny turned my 2005 Splendor Plus to the right hand side of Tirumullaivoil Mangalam HP Petrol Bunk, where Hyundai had ceremonies car sale Mela, rather my fate changing campaign.
I persuaded my wife to have a test drive of Hyundai EON (3 cyl 0.8L) that was in m budget (didn't find a point in investing hard earned money on a depreciating asset at that point of time – to be honest, today as well). The sales rep Murugan from SPS Hyundai (Vengattur – Tiruvallur) seemed a nice guy and readily offered a TD in EON, which I and my wife were comfortable with. Wife felt (her first car) to be very comfortable, which is obvious for first car buyers. Murugan, the Sales Advisor offered 6% finance if we booked EON the same day, and the OTR price of EON D Lite Plus (AC, Power Steering, Manual Windows – Blue) was 3.73L OTR and Murugan offered that for 3.59L OTS post all possible discounts. Waived a Bye and went home.
Came home, that being a Monday and working in night shift, had some interesting time with wife in kitchen, stirring sambhaar, and discussing on the car purchase feasibilities. Having some Vitamin M in hand, after a 20 minute discussion, we decided on purchasing the EON D Lite plus with close to 2L down payment and remaining to be financed. Got dad's concurrence, who waived a green flag.
Called Murugan with the decision, who in turn sent home a car to pick us up. We met Murugan, discussed finances, finalized on Hyundai EON Blue Colour D Lite Plus and I was expected to give a booking cheque for 20k, however I paid 50k, and the SA offered 3k corporate discount. Things were smooth, till dad started gazing at a Sleek Silver Santro Xing GL Plus parked at the petrol bunk as display vehicle (was told by the SA as having been booked by the petrol bunk owner). Dad insisted on buying a bigger vehicle and was sold at its stance. SA Murugan readily offered the same car for TD and we did a spin all together. Wifey and dad loved the car and what next, EON D Lite booking was upgraded to Santro Xing GL Plus Petrol in Sleek Silver with OTR 4.36L, and after a great negotiation we sealed the deal at 4.20L, with the already paid booking amount of 50k.
Worst Delivery Experience (SPS HYUNDAI)
Finance person came home to collect documents and the real face of the said 6% ROI, came out. The 6% is the flag rate interest and not depreciating, and many people do not calculate this and are eventually ripped off.
6% flat actually runs to 13+% depreciating ROI, which was too much and it was a clear rip off. Politely asked the finance person to leave my home at once.
We had booked an apartment at our street that time, and we had too many big ones to settle, and that was the reason I had opted for partial finance on my new car. But finance persons tried to rip my savings off, however God saved me from them. Then a 20 minute discussion again – the car was decided to be bought on cash, and cheques were issued for the remaining 3.7 big ones, and a 5 day delivery was assured, which was never kept or realized by SPS HYUNDAI.
I had to follow up with GM, ASM and who not, then I really felt bad for having shelled my money into these irresponsible car dealers, rather I could have bought a 2007 M 800 at 1.4L in 2012, in pristine condition, but for my dad who doesn't prefer second hand goods at all.
After numerous follow ups, car was assured to be delivered (without registration – pooja delivery) on 29th March 2013, and I was on top of that date since on 30th March, the very next day, was my dad's retirement celebration at school and home and I had desired to pick him up from school and bring him home with all regards in our NEW CAR.
Well, the car was delivered on 29th March 2013, with unexpected and filthy surprises. I worked night shift the previous business day and took a train from Chennai Central to Tiruvallur with sleepy face. SA Murugan had come to receive me at Tiruvallur station. We had a sip of coffee and walked into the showroom. All was well. They made me wait for 2 hours till the car was made ready, and it was delivered well.
Issues and surprises were:
1. The SA Murugan had assure 5000/- as Corporate Discount for Santro while booking (I am sure and so was my wife and dad who were with me when we booked the car, that Murugan had assured 3k for EON, and 5k for Santro and i10). But during the paperwork, I was surprised with the Corporate Discount being only 3k. I didn't want to spoil my soup and took my delivery expressing my dissatisfaction as I was in complete ZERO sleep status since Monday morning.
2. Despite purchasing the car on hot cash, I was not provided by the second key of the car on delivery date, which is absurd, and I couldn't rationalize the purpose of not providing me with the second key.
3. Incorrect details in the RC book (more on that later).
I requested a driver to assist me in getting car to home due to my sleepy condition and the car being little bigger in size than erstwhile Maruti 800 that I was confident with, at that point of time.
A staff of SPS came down to the delivery spot and explained me on the features of the car, and how to operate them. He can be rated 10/10.
The driver (Deepak / Deepan thanks to my weak memory now) was very polite person and actually taught me some good driving habits as well. I am quite happy with him. I offered him lunch at home, made him park my NEW CAR in my apartment parking that was not completely finished (construction pending), the car was covered by the body cover, and then post lunch I sent him off at Avadi Railway station with a pre bought ticket bound to Tiruvallur. I gifted him a 100 rupee note, which he was not happy with. Actually the culprit SA Murugan had provoked him to demand more money thinking I am a millionaire since I bought the car in ready cash. I politely explained Deepak, the driver that I had cleanly wiped all my account balances, savings and I don't even have cash for fueling the car (I fuelled on credit card in front of him in Tiruvallur while getting the car). Well, I can't offend Deepak because that is the natural expectation of every driver. I assured him to do well next time when he comes in to take my car to Poonamallee RTO for registration, but I never saw him again in these 8 years. Car was taken for registration by another driver in my absence whom my wife had paid 200 bucks as gift, which I was fine with. Deepak and the other driver, each can be rated 10/10, though Deepak expected money, I am fine. I regret not having money to pay him that day.
The same evening, I called up SPS Hyundai and spoke to ASM, SM and other executives on the way I had been cheated by Murugan – SA, where I was ripped off 2000/- INR by misleading the corporate discount as 5000/- when actual was 3000/-. Please trust me, that very moment, I decided never to buy a new car from a car dealer, any car dealer, any car, any make, any brand, since I never wanted to be cheated by such filthy folks again. I decided I would make myself comfortable in near future with a used or low usage car from a known circle (trusted), since after paying and filling these day light robbers' packets and bank accounts with my blood and sweat earnings (nearly 10 years savings of mine – 4.2 L), I am treated like fool.
I have had similar experiences with dealers and showroom staff when I bought my bike Victor in 2016, from Vijay TVS – Avadi (more on that in my separate review / thread on New TVS Victor 2016.
Car Technical Details
2013 March model – Hyundai Santro Xing GL PLUS (middle variant) – SLEEK SILVER – Petrol.
Ex Show Room – INR 3,75,000.00
Insurances – INR 10,420.00
All others – Registration, Taxes, Etc.
Date of Registration – 4th April 2013
Odo reading at Delivery – 36 kms
Car Segment: Hatchback with 5 doors (A2 / B segment)
Features: A/c, Power Steering (Hydraulic), Front alone Power Windows.
Transmission: 5 SPEED FWD and 1 REVERSE - Manual.
Engine: 4 cylinder 1086cc
Fuel Capacity: 35L
More later.
Car Pooja
The subsequent Saturday, we took the car to Perumal Temple in Kovilpathaagai, Avadi, and the priest did the Pooja ceremony in a pleasant way. Offered 100 bucks to Lord Perumal (through the Priest) and started home.
The subsequent week, car was taken to Tiruttani Murugan temple and an auspicious pooja was conducted for the car keys.
Dad's retirement function was great, went grand with good crowd gatherings at home. All were in praise for me for having bought a car on the day of father's retirement. Many admired the car. A few asked for a drive, which I politely refused. Many had commentaries such as "Why an old and outgoing model when we have fresh i10, i20, etc?" kind of. Even I had questions in my mind like "Why not finance me some 5-6 L with ZERO% ROI?" kind of, but kept quiet, thanks to the courtesy I maintain with such great-minded people. J
After some follow ups with the totally unprofessional SPS HYUNDAI, a driver was sent on 4th April 2013 by SPS to my home, who took the car for registration and brought it back the same day, and we gifted him 200 bucks, which we were fine with.