Joined

Jan 27, 2016
Messages

11
Likes

14
Location
Dear folks,
I bought my Honda City in 2015. And through this review I will try to portray the good and bad aspects and my experience with the car. Apart from a machine, the car is really something which completes me and i feel very confident and connected with the car every time.
The new gen city was launched in the year 2014. and I was in hunt for a new car around 2015 february.
Requirments
Must be a proper sedan with good road presence
Good Road manners
Diesel (in 2015, diesel was sold at Rs. 54 per litre)
Reliable and fuel efficient
Comfortable for 4 people
Feature Rich and Value for Money
Options considered
1. Hyundai Verna
The Verna (fluidic) was a fresh-looking car at that time before city . The feature list was enormous. Took a test-drive and the power and refinement from the 1.6 engine felt very addictive. But the rear seat comfort was not up to the mark. The occupants are seated very low in the car and somewhat I felt it as a dealbreaker. The steering is too light for my liking. Even though I didn't get chance to understand the dynamics of the car but through various online reviews it was just ok.
2. VW Vento / Skoda Rapid
Somehow I felt the car offers very basic features for the price. I have to admit that they Drives well, handles well and built quality is way better than any car in the segment. Also, I has a polo 1.5 in my circle and upon close inspections I find that the reliability is not so great. I wish to keep my car for approx. 7-8 Years and Germans in most cases cannot be trusted beyond 5 years.
3. Honda City
My Friend from Kayamkulam brought the city recently, and I got the chance to experience it in depth. It was like Love at First Sight. The beauty, Tech, Drive everything felt special. The Petrol i-Vtec is a gem of an engine and the diesel isn't bad either. The handling and steering are spot on. The rear seat is the best seats in business. Lots of storage space and was feature loaded. service history from few friends felt very promising. The diesel engine was new in city, But had launched in Amaze before and there are a lots of Amaze which clocked above 80k KMS without any issues. And thus, I was confident about the reliability of an already reliable car. And the car offered the most features and tech.
4. Maruti Ciaz
Ciaz is big, comfortable and fuel efficient. The Maruti service and reliability is also cheap. But comparing the city, Ciaz felt ordinary and there are a lot of shared parts. City's interior is definitely futuristic and everything felt well designed. And in comparison, I like the edgy and sharp design of city than Ciaz. Especially at the sides and rear.
5. Toyota Etios Platinum / Ford Classic / Linea Classic
There is no fancy. They appears more like a work horse than a pricy procession. The Ford classic and Linea were in the market for quite a long and was due for a facelift
So I narrowed down to HONDA CITY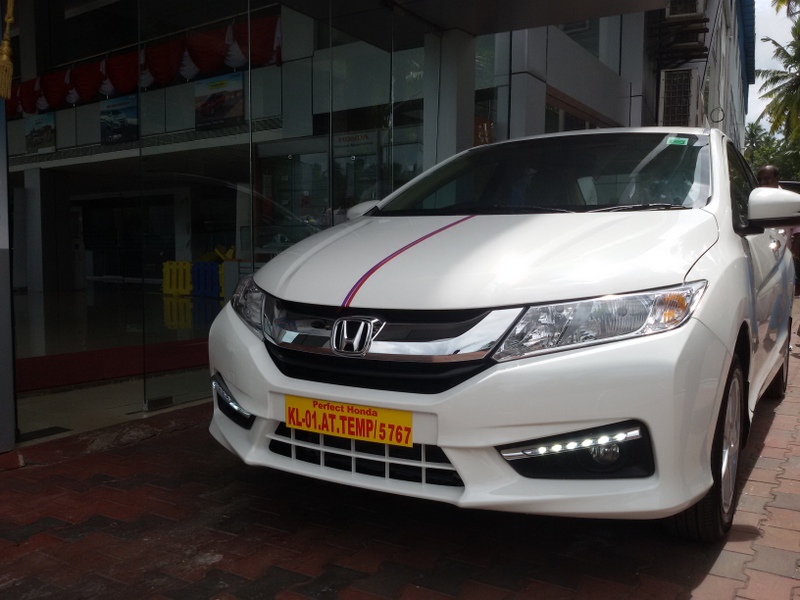 The Car:
Honda City VX i-Dtec
Date of Purchase:
15 June 2015
Purchased at
: Perfect Honda, Thiruvananthapuram
Initial Impressions
What i Like
The car was relatively fresh, and is beautiful
The Features it offered
The drivability of i-Dtec. No turbolag at all
100 PS of power, 200 NM torque
Fuel Effiency above 20 KMPL every time
Space Management and Comfortable Seating for everyone
Sunroof
Smart Key with true keyless
Cruise control and 6th gear for effortless highway cruising
Relatively easy to maintain and cheap service cost
Reliable
its a HONDA
What Could have been Better
NVH is high. not a dealbreaker, but there is engine noise inside cabin
Paint quality. feels very thin layer of paint is applied
Build quality could have been better, but is better than maruti and on par with Toyota - IMHO
Not revv friendly. Best driven below 3500 RPM
Above 140 KMPH, car feels light
The steering wheel leather is damaged (white spots)
The car is now nearing 5 years and 65,000KMS
Mods and Accessories
1. LED DRL installed at time of delivery (as seen in above picture)
2. Roots windtone Horns (stock horn dosent suit the character of the car)
3. Rear Spoiler from Honda (Genuine Accessory at time of delivery)
4. Illuminated Sill Plates
5. 195/60 R15 Yokohama Rubber (the car came with 175/65/15 , which is not the ideal set of shoes)
6. Even Tried Angel Eyes with HID Projector setup and reversed back since it was not perfect
Fuel Efficeiency
Let the pics explain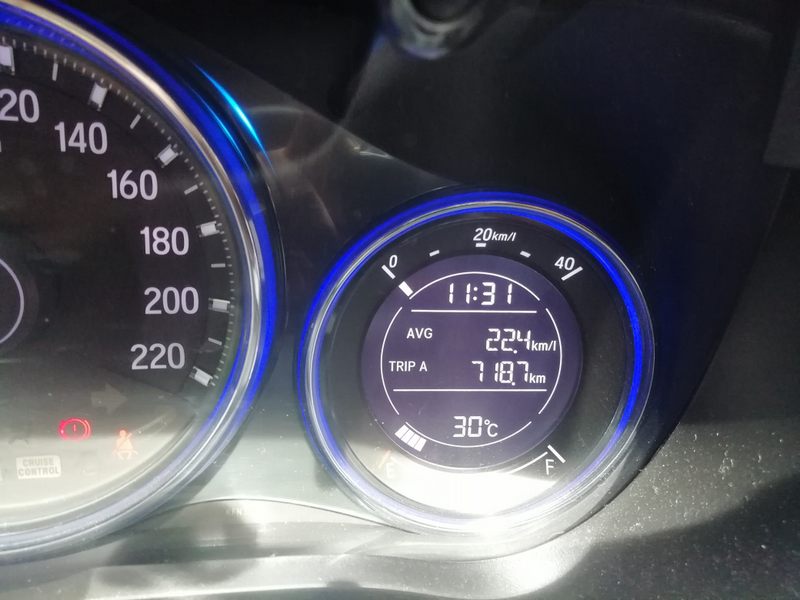 Trivandrum - Ernakulam - Trivandrum and some local running
450 KMS hoghway, rest in city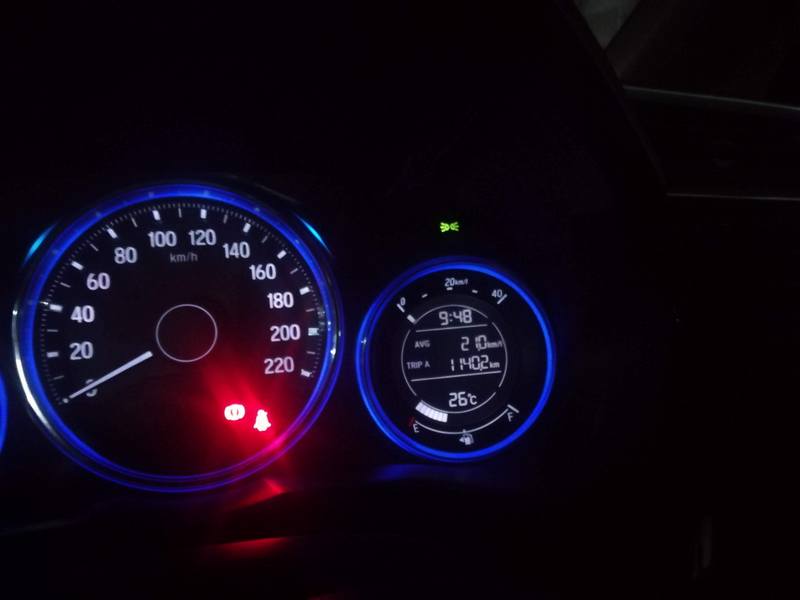 TVM - Tirunelveli - Madurai - Velankanni - TVM
4 onboard with their baggages
Filled full tank from Managalapuram (TVM) BP COCO , reset the trip and reached Ernakulam. 217 KM done and 821 to go
REVIEW after 4.5 years:
The car is giving amazing mileage
The drive is very comfortable
No issues till date, and no issues at all
Overall, the car remains very reliable and easy to maintain
Service details
10,000 km or 6 months, scheduled service
Brake pads - replaced at 32000km
Tyres - Replaced at 36000kms
Rotors skimmed at 25000 km and replaced at 32000kms
Clutch is untouched, but release bearing making light noise due to water entry ( once driven in flood at Pathanamthitta

, SA confirmed it will last another 30,000 KMS without any fuss)
approximate service cost :
Minor service - service, inspection, oil, filter, air filter, cabin filter, tyre rotation - 4500-5000 Rs.
Major service - minor service + fuel filter + fluids topup - 6500-7000 Rs.
Major Update
Facelifted to current model
Yes !!
I recently changed the front of my car to look like 2017 model.
Changes includes new bumper, new set of grill, a pair of headlamps, painting Bonnet and all other screws and accessories
Few Pics :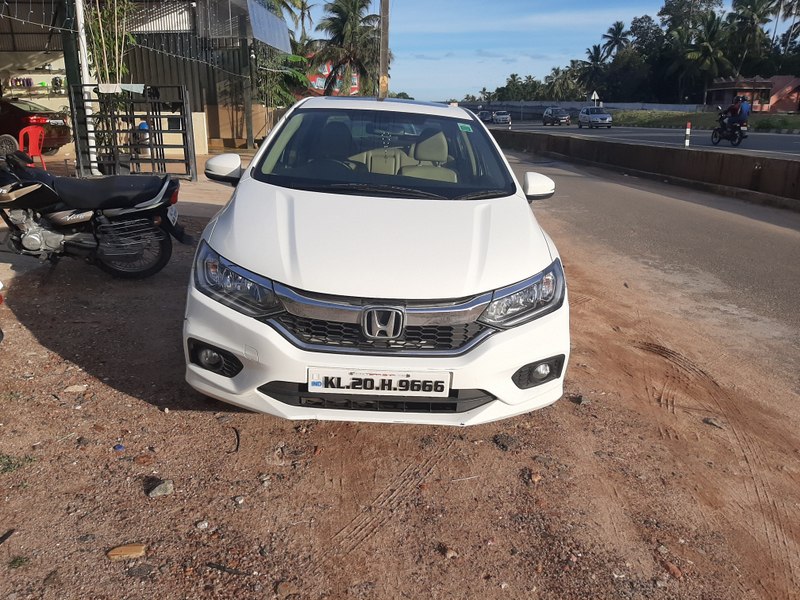 at Chakka byepass, Trivandrum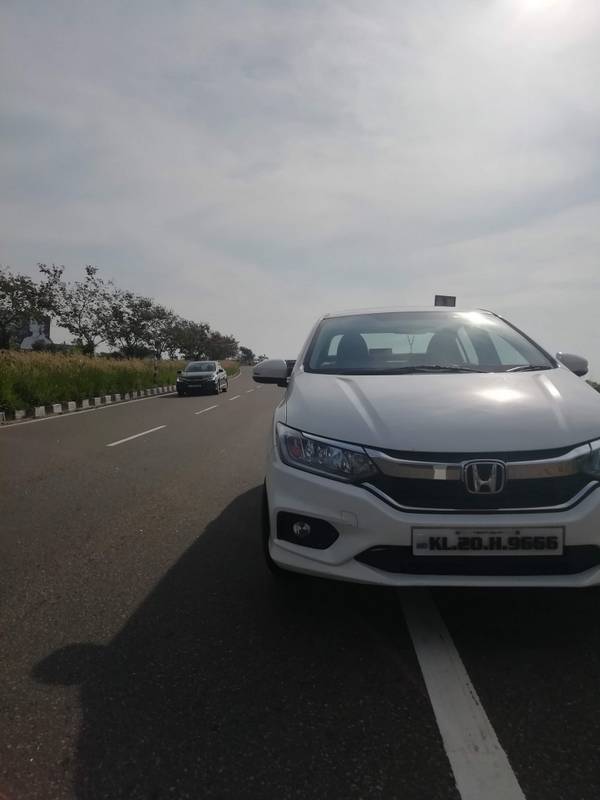 at Container Terminal Road - EKM
Improvements Noted
Looks improved. Now she looks more beautiful
The headlights are better - they illuminate the road much better now
Everything is stock. no wire cut, no weld, nothing was done in the face change
Updates Pending
Alloys - Looking for aftermarket alloys. in my bucket list
Rear bumper - I dint find it necessity. but to match the overall design, ill definitly upgrade it
Metre console - the New one comes with white theme insted of blue.
Some more pictures of my beauty

shines at the night
on the background, The richest temple in the world, Sree Padmanabha, Trivandrum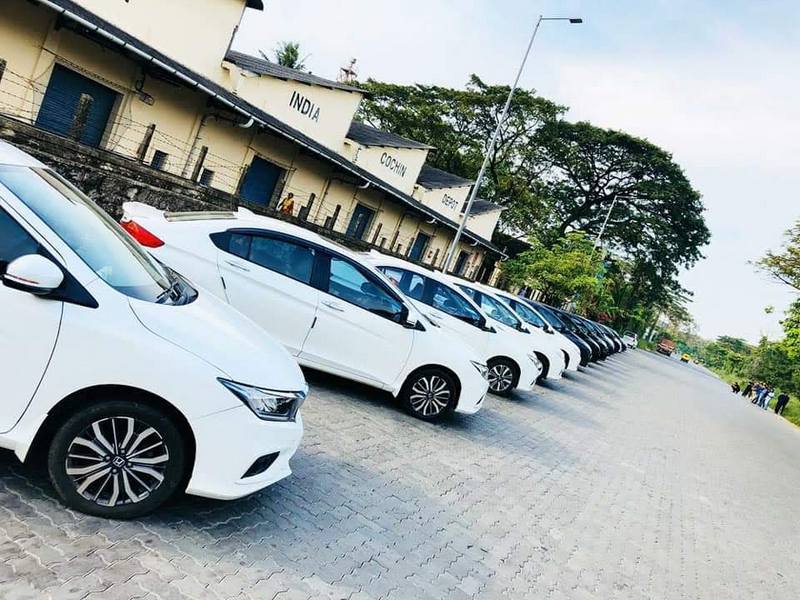 From the Annual Meet of HCCK ( Honda City Club Kerala)
this team is really amazing guys

Thank you.
Yours truly
Midhun
Last edited: