Joined

Aug 23, 2009
Messages

3,743
Likes

657
Location
Firstly, this is not the new Grand.

This is still the old Kappa2 version of the i10.
So how did I end up with this car?
Basically, I live in Bangkok, Thailand where I have a spanking Honda Civic with a 2.0 litre beast. I was in school then and drove it like how a student normally does. It has a brilliant revv-happy engine and awesome paddle shifts to get the adrenaline rush as per the driver's wish and a regular auto box for the other ordinary moments. And it is black in color and I do have a ownership report on it here on TAI.... buttt I need to focus with work here so back to topic.
I decided to apply to colleges around the world. Got admission in some of the universities in the USA as well but they were too pricey. Dad suggested that I can try in India as well so I accepted his request and went ahead and applied to Amity University in Noida. I got accepted here and I just packed my bags and came here. Yes I knew I would still be associated with cars because we have an Innova and i10 here and I would mostly drive the Innova.
Then another shock: My uncle's family decided to move back to China (where they lived before) and this meant one of the cars had to go since my uncle bought an Audi Q5 4.0T. Now the dilemma was which one had to go? The Innova was definitely the choice to stay and everyone was in favor of the i10 to go. Anyways i10 was bought for my aunt to roam around Dwarka and doing the errands. But Innova got a great price and it was decided it had to go. Everyone was sad in the house from the driver to the maid...
Now this is the only car in the house. I do drive it sometimes and shall share my views on it.
Looks:
It does not look particularly bad. In fact, its a decent looking car. It is quite well proportioned. Front is rather aggressive and back is quite conservative. The perfect blend. Just some fancy alloys would just complete the look. Another grouse is that the color is particularly a bit feminine. It is a nice color no doubt but not useful for attracting girls for a 18 year old chap.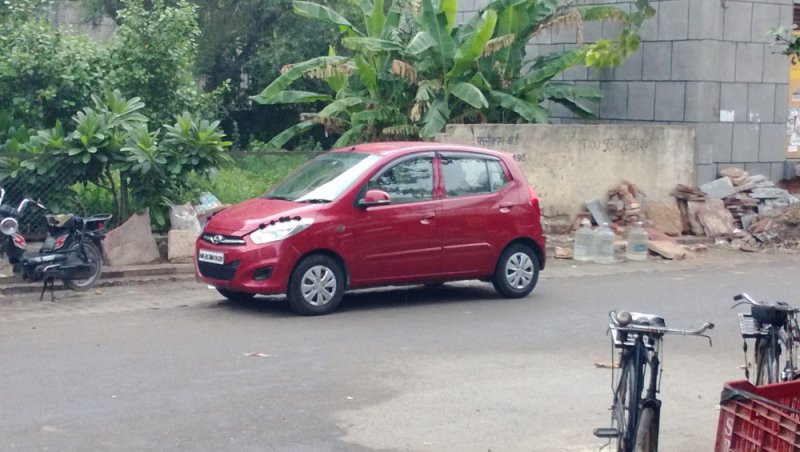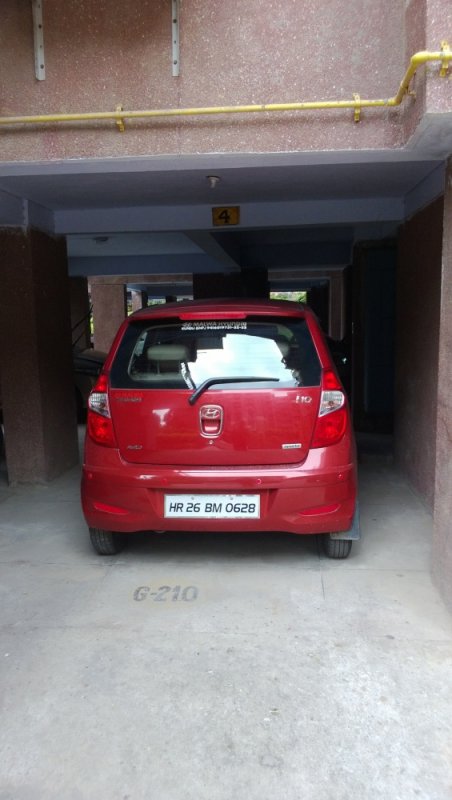 Interior:
Well where to start... Look-wise, the interior is also rather conservative but attractive in a way. The steering is big and simple to look at. The seats are big and comfortable. Though not in the league of the Civic and Innova (i know its not a correct comparo but still...), it does the job well. The fixed headrests are a problem though and I find it rather annoying. Heading to the rear, the leg space is good and backrests are reasonably comfortable too. Only problem is width and 3 healthy adults find it a tight squeeze in the back. Windows are reasonably sized and give a decent feel to the inside.
Features:
This little car is packed with more features I imagined. It comes in with a stereo with aux-in and usb slots. It has all 4 power windows. It has a rear wiper. It has central locking. It isnt even the top variant! This seriously impressed me.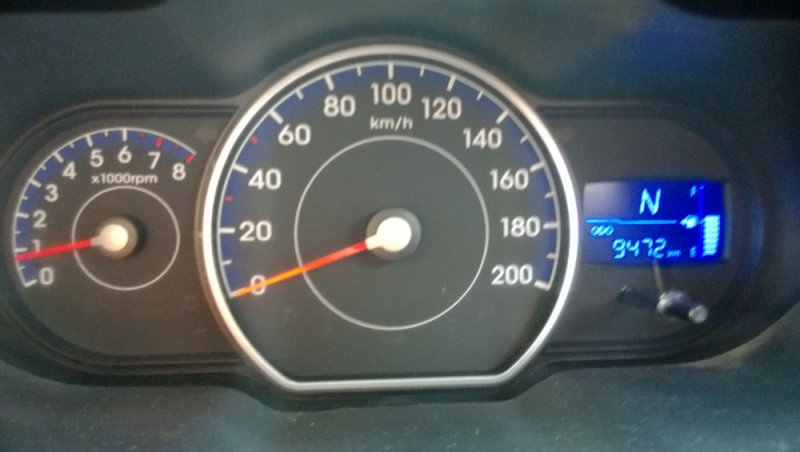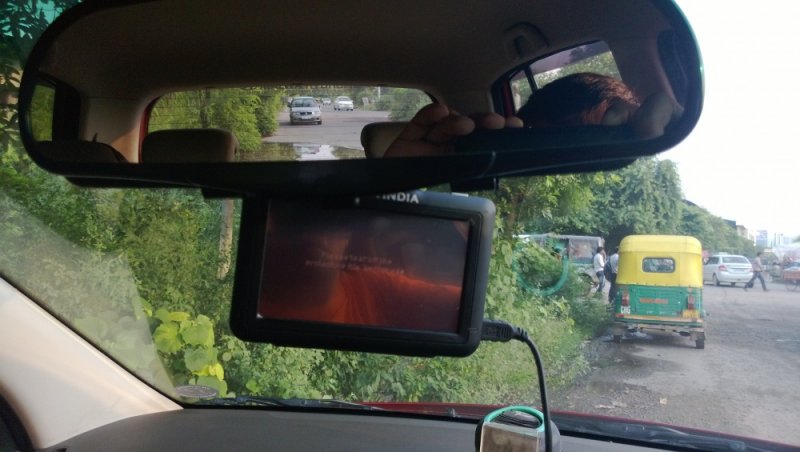 Driving Experience:
This 1.2 liter Kappa engine packs some punch. It has roughly 80 bhp with roughly 113 NM of torque. And one important factor is that this is an automatic. I am pretty sure it is slower to 100 than the manual but your left leg will thank you for the rest.
Initial pick-up is slow and it really needs a shove to get a move on. Once above 2-3K RPM, then the car picks up it skirt and turns in to Usain Bolt. It really shifts then. 60, 70, 80, 90 comes up then you realize OH ****! Then normal senses come in.

Kickdown is little jerky but engine is totally fine with random kickdowns. But it is certainly relaxing as the left foot is just relaxing. No dead pedal to rest the foot though. Braking is good and pedal feel is strong. But brake pedal is placed little high so foot has to adapt to it. Steering feedback is okayish. Steering has no feel when attacking corners. But front end grip is decent and it sticks to the road better than initially expected. Steering is also tad heavy at slow speeds and requires little more effort to steer at parking speeds.
And this little car just crossed 10K kms just last week:
Thanks everyone for reading this. I shall keep updating it once in a while.