Traditional Punto quirks remain, but this was what the doctor ordered.
A big powerful engine and a lowered chassis. She goes like a bat out of hell with its tail on fire after 1600 rpm, and corners like a balle dancer. Would have appreciated more equipment for the asking price, though. Loved piloting this. Just beware of the torque steer, though not alarming. The whole thing feels so refreshing.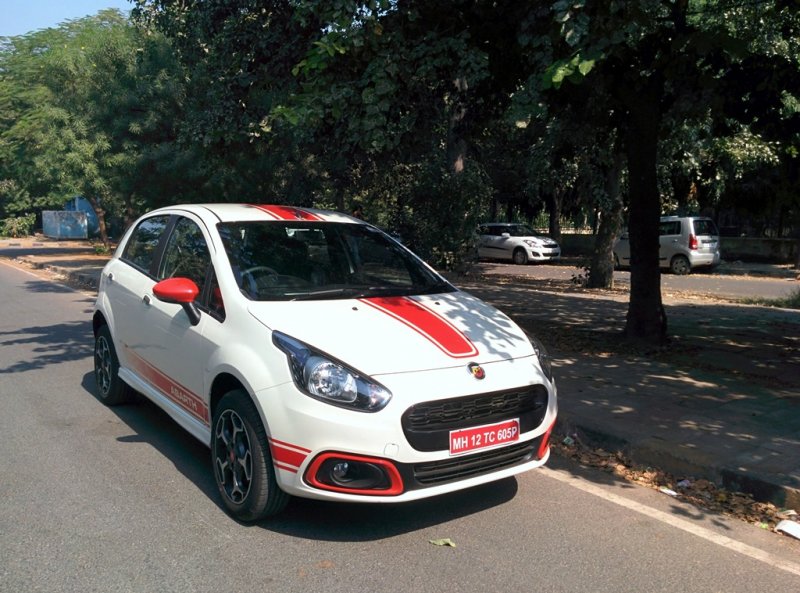 How is she to drive?
In one word, a brute.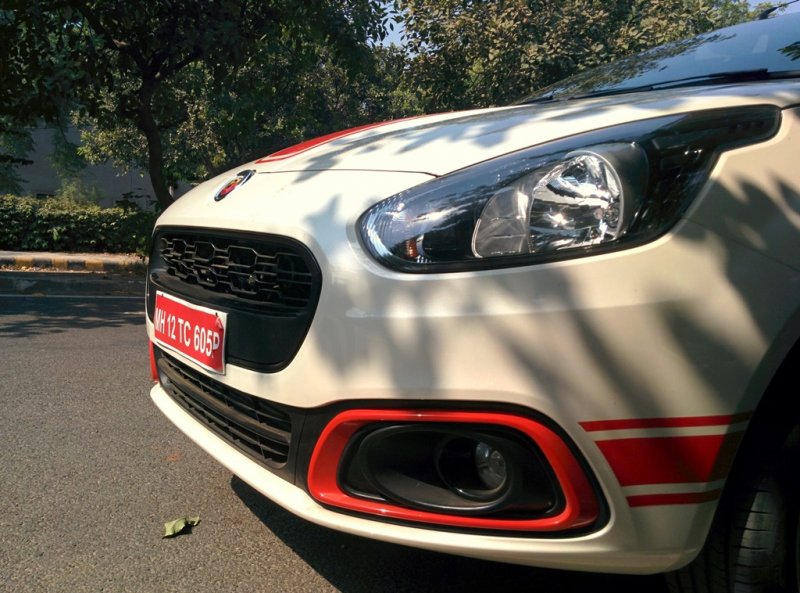 Consider this, you have a 11-12 lakh rupee OTR car, with more power than many sedans in the similar price bracket out there, and with a lowered spring setup by 30mm, stiffer rear dampers, with an addition of a rear anti roll bar to control all that power, and all wheel discs, and all that hardware of a bigger IHI turbo with 145 bhp.
The traditional quirks remain, but once you turn on the ignition and listen to the gentle purr, you realise that she is no different animal. The muted exhaust note remains, but press the clutch with light yet long travel, engage the notchy shifting gear 1 and she leaps forward with an eagerness not present in any Punto since 2009. The gears 1 and 2 are tall, and there is a hint of lag till 1600 rpm, and after that, all hell brakes loose. Whats impressive is not the outright power, but the way she delivers it, in vast and abundant reserves of it. The ratios are reworked, and this gives the car the new found eagerness and moreover the engine is more mature, flexible and having an advantage of 200 extra CC, less stressed too. The whole car feels "lighter". The mid range is as strong as it gets, and its always easy to keep note that a mere dab on the throttle is all that's required to plan those overtaking manouvres.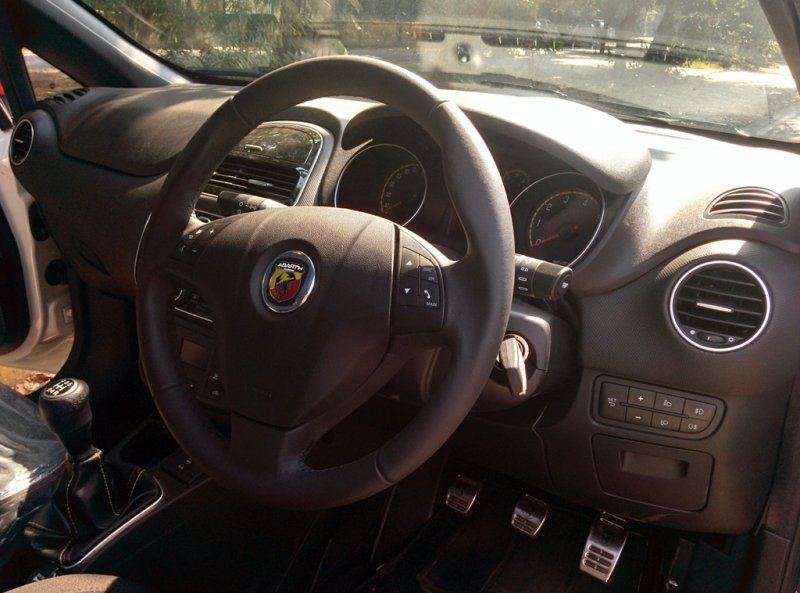 Handling is thankfully much sorted out and all that hardware down below prevents body roll which plagued my car at corners. She corners like a ballet dancer, and does have some amount of torque steer, if you wish.
The gearshift quality still needs improvement, but is tolerable since I am used to it. And Fiat still needs to learn that at this price, the lower portion of interior should not scream "rental car". A l'il bit of equipment would have been appreciable but since the engineering outweighs all the quirks, this can be forgiven, even if the steering and driving position is akin to a gorilla.
Good job Fiat, and this was what the doctor ordered. Please consider the launch of 113 bhp T jet in lower, affordable versions and availability of red and matt grey shades. The anemic 1.2 FIRE and 1.4 starjet versions ought to go now.