Comparison: 2016 Fiat Punto Evo powertech 90 hp vs 2012 Fiat Grande Punto remapped 90 hp
It was inevitable. Like, calling of monsoon so soon and rain gods drenching showers of eternal mystical water blossoms on the streets of humidity stuck region of Delhi. The rain drain continued, and I was enjoying my Grande Punto to the fullest, with of course, harnessing all the power I could, thanks to the new found eagerness and very much reduced turbo lag. I am now used to the truck like gearbox and rubbery, clunky shifts which are much better than exercising in the gym and wasting time and moolah. The heavy accurate HPS takes care of handling and stability and the 185 MM ground clearance makes it a 2WD SUV in the disguise of a hatch. She remains a looker, and does turn heads with the subtle mods I have done to her.
Now lets get to some facts.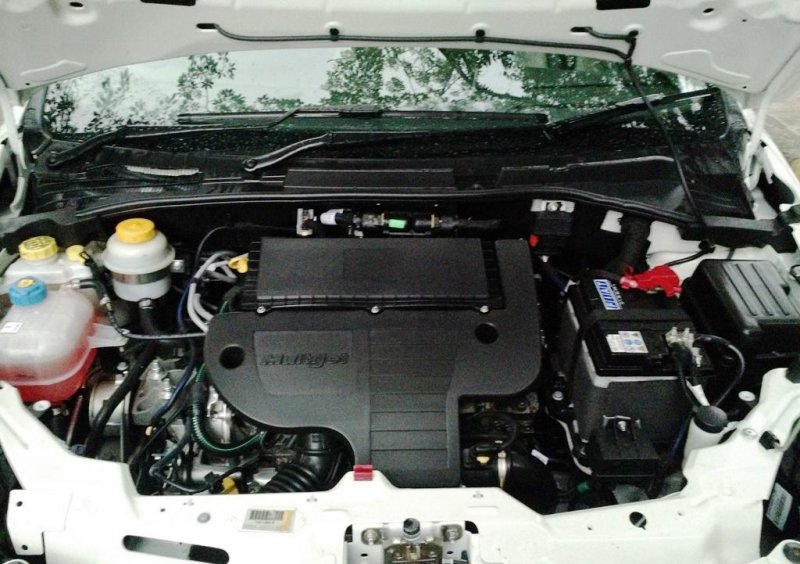 My 2012 Grande Punto has a rated peak power of 75 hp@4000 rpm and 197 nm@1750 rpm, weighing at 1130 kgs. And with the remap, it possesses a claimed 90 hp and 230 nm at the same revs. Please note that I am estimating these figures as told by my friend who did the remap and I have to believe just because of the way my car feels lively. Maybe a dyno test is on the anvil, but more on that at a later date and time.
The Evo 90 HP powertech has 90 hp at 4000 rpm and 209 nm torque at 2000 rpm with a kerb weight of 1198 kilos. Now, I do admit that my car also has 16" alloys, heavy audio equipment and damping, but no airbags and it does have ABS, though.
The review will only focus on two aspects
-the powertrain
-the touchscreen audio
Fiat in an attempt to flog its aging product lineup has clearly opted to exit the petrol market, with discontinuing the evo active 1.2 (you have Punto Pure for it) and the 1.4 FIRE emotion (buy the Abarth if you want all that power). The immortal 1.3 75 bhp multijet has been dropped of the evo, and all variants have gained 90 hp motor as standard. The 90 HP sport which had black interiors, 16" alloys and a rear spoiler, is also discontinued, as well as those Glitterati Gold and Tuscan whine shades).
What, is also significant, is that Fiat has finally ditched the stone age Blue and Me infotainment system and replaced with a 5" touchscreen audio system, which has inbuilt navigation (with SD card sourced from mapmyIndia), aux-in, USB and bluetooth connectivity for mobile phone and also music streaming. The CD player has been eliminated and its now up to date and Fiat's attempt to contribute to our PM's dream of "digital India".
Well done on that front.
Now, with all those updates, the petrol only has one variant-the 1.2 68 bhp dynamic with the same stereo. ABS is given a miss, which is standard on diesel dynamic and emotion. Dual Airbags are standard only on top end emotion. Its again, an opportunity lost as all manufacturers now provide atleast some form of safety equipment from base model onwards. This is the role of a follower, not an innovator, which Fiat once was.
Does it have the go to match the show?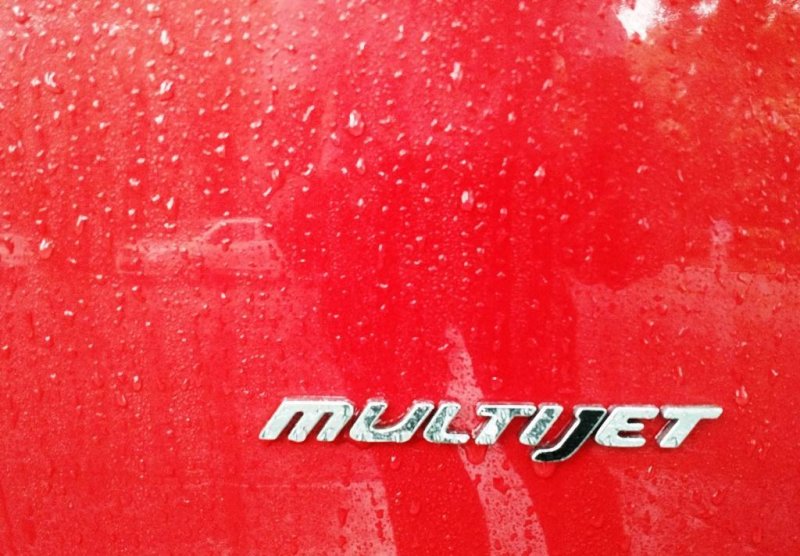 Lets compare 90 vs 90.
The engine does have a retuned ECU, and in the stock car, the turbo spools at 2200 rpm to its fullest, but what Fiat has improved, is the throttle response. They have used a similar tuning as in the avventura.
The VGT had horrendous lag in city (even the 2014-16 sport trim, now discontinued, had it), which has been rectified to a large extent. Fiat had kept on tweaking the gearing of the 90HP punto and its this time that from their standards of using a primitive gearbox, they got the tuning decent. Its now more driveable in city and though the gears 1 and 2 remain short, the torque delivery is more linear. Gear 3 again is a shining star, wherein the speed gathers momentum and all that 209 nm is used to a great extent. Mid range is very competent and its easy to accelerate within its 4000 rpm peak powerband. Gear 3 tops at approx 95-100 and seems to have been made taller. The top 2 gears work as tandem overdrive gears, which extract power when required on the open highway, which this engine is actually known for. Its completely at home on the open stretches. What is also better, is the NVH level. My car did have improved sound insulation in 2012 spec, but this one gets a thicker foam pad across the firewall, and under the hood. Both have patchy quality, though.
The gearshift quality compared to my car remains rubbery, but somewhat better, and that's due to a new cable design. But, I did notice that gear 2 and 4 are now having shorter throws. Surprising.
In comparison, my car is a different animal altogether. Its far more effortless, far more fun to accelerate and much more torquier. The extra 2.1 Kgm does help, and the turbo spooling at 1600 rpm (I aimed at better driveability and mid range) helps even more. I still have to downshift a gear on the 90 powertech, wherein I can potter along at gear 3 and 4 at 1100 rpm at speeds of 30-50 kmph respectively, without lugging. Its obvious that in a straight line, my car will be more eager but on the other side, the stock 90 HP does have a better top end. It also boils down to the fact that my car is nearing 77500 kms and runs on fully synthetic and the test car had semi synthetic and not even run in.
Coming to the touchscreen audio, I am not aware of who is the supplier or vendor, but it does have a separate owners manual branded "Fiat Audio and Infotainment system" and not Blue and Me which it once had. The Turkish Linea has the same HU which is different from the hastily stupid ICE that the Linea elegante and Punto sportivo had (some Chinese make).
This HU does not have any dangling cables inside the glovebox, only the ports are located at the front.
The touchscreen is 5", and touch response is actually pretty competent, far better of what, say a Honda OEM unit is equipped with. That the i20's touchscreen or the Baleno's smartplay system is still better is a different story, but this one is no slouch either. The source can be selected from the buttons also, and GPS was absent due to the card not being present. Sound quality remains a hit or a miss, with speakers cracking at high volume. Now, expecting Rainbow level sound quality would be a bit foolish to ask.
Overall, competition has gone way ahead and I do appreciate Fiat for making the Punto evo evolve with times. The facelift is a hit or a miss, I still prefer the timeless design of my car, I like the interiors of the evo, am used to the weird ergonomics, but will hold my concern on the potential high cost of maintenance at every 60000 km intervals (timing chain replacement). Fiat does not recommend EGR/inlet manifold cleaning, but personally I recommend this at every 50000 kms to keep the engine healthy and in top shape. The oil change interval of selenia semi synthetic remains at 15000 kms, but anything beyond 7500 kms and the quality deteriorates, thanks to our environment and abuse that the cars see.
While the evergreen ride, handling, steering feel, body control and high speed stability remains, putting more power on a nose heavy car on active and dynamic versions, equipped with 14" wheels and 165/80 R14 tyres, will surely lead to potential alignment issues, which some existing owners have actually raised a concern on. I recommend a 15" tyre and wheel upgrade with 195/60 patch to get rid of this issue. I am running 195/55 R16, and am extremely happy with them. The additional power my car has finally can harness the brilliant chassis it had. Another area where potential owners would pay caution is the shock absorber mount, and those best in class brakes would also mean frequent replacement of pads, which, costing Rs. 3450, isn't exactly cheap.
The product is based on a 11 year old platform, and has evolved, but what remains the concern is the brand on the nose.
Fiat sells about 500-600 Puntos and avventuras every month, and if I am a resident of Delhi NCR, I only have to contend with 4 workshops. The whole of Gurgaon has one, Faridabad has one, Delhi ONLY one, and Noida, ONLY one, that too near Greater Noida. A new dealer is supposed to come up in west Delhi, is what I have heard. That it does carry a 3 years, or one lakh kms of warranty, is another redeeming factory. Extended warranty is currently not available, but Fiat has always been liberal with warranty claims, and this is something I too have experienced.
Overall I quite liked the car, even though, after discounts, the final pricing does come in to be approx 1.5-1.8 lakh cheaper than its competitors (the emotion costs 9.2 OTR Delhi without discounts approx), which are also better equipped. But, again, how much additional units it will sell, depends on how much effort Fiat puts in it. And a silent launch with no outlet in Mumbai is not something that's needed. And at the end of the day, its a consumer driven market, not a manufacturer driven. And for a brand which places prime importance to engines over cars, its a case of too little, too late.
Last edited: