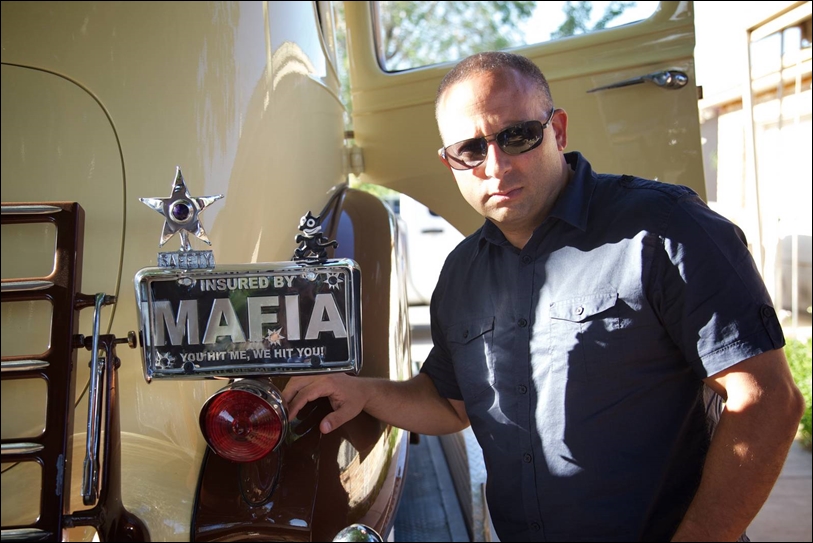 It's not often when we interview personalities who belong from outside the automotive industry. The person we're interviewing today even though is an automobile enthusiast by heart but he comes from an entirely different background – The mafia. Meet Louis Ferrante. Born in Italy and brought up in USA, he is a well-known ex. gangster who was an associate of the infamous Gambino crime family in New York. In his teens, Louis began heading his own gang to perform a number of organized crimes such as robberies, loan sharking, racketeering and truck hijacking to name a few. Ferrante was accused of being a mastermind in some of the largest heists in the history of United States of America.
Eventually he was indicted by the FBI, U.S Secret Service, Nassau Country Organized Task Force in 1994 and ended up spending 8.5 Years behind the bars. This period proved to be a major turning point in Ferrate's life. After parole, he found his life changed forever after self-realization just by reading books in prison. Fast forward a decade; he is not associated with crime anymore. In fact, Louis is now one of the best-selling book authors, a business speaker as well as a TV host. Presently, he is anchoring 'Inside the Gangster's Code' on Discovery Channel to unravel lives of gangsters in some of the wildest prisons across the globe and motivates them to run out from the dangerous world of crime. Lou has a couple of interesting books to his credit: Unlocked and Mob Rules. He was also recognized by Sarah Brown in 2009 as a 'Reading Hero' at Downing Street, UK.
The Automotive India speaks with Louis Ferrante to find out about the splendid journey of his life from a notorious gangster to a noble individual.​