Joined

Feb 12, 2013
Messages

37
Likes

22
Location
Hello guys its been so long since I've written here. I was busy in college in the meantime I got myself a used mk2 zen in a ok condition, now the plan was to make it more appealing and better looking since type 2 zens are not modded very much and in this process I started this DIY at my friends shop.
Steps:
1. Open the headlights from the car
2. take a box make a small hole in the lower corner and put the headlight inside, now place the mouth of heatgun in the hole and run it at the lowest speed for 5 minutes
3. Precaution the headlight might be too hot to handle with bare hands so wear gloves.
4. With the help of flathead screwdriver take apart the lens from the cover
5. Now unscrew the bezel from the reflector and keep the lens at safe place as it is prone to scratches.
6. Now rub the bezel with 3m wetdry 1000grit sandpaper and then again with 3m wetdry 2000grit sandpaper. As it will remove the chrome from bezel and will allow the paint more firmly and will last long.
7. Now paint the bezel with the gloss black(you can choose matt black also) and spray it with 2-3 coats with interval of 15 minutes.
8. Now reseal the bezel and the lens as opened and tape out the exterior joints to prevent any dust or moisture inside headlight.
few pics only as I was busy in doing the work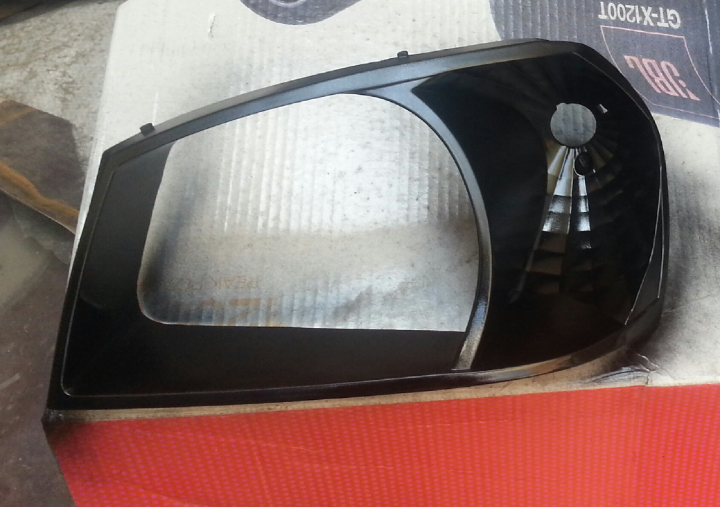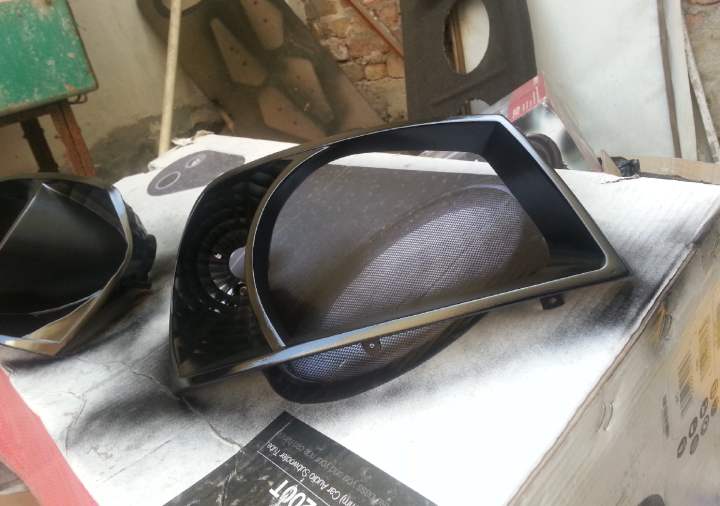 Few more pics of my ride after the black eyed effect
.
Last edited by a moderator: