Recently I changed lots of things in my 15 year old car to return her to the former glory. One thing I did was to replace the dash board, console box and the stereo. The original console box which came with the car didn't have enough space to fit a stereo so the old head unit was mounted in the dash board. But I needed to change this with the new dash board so I bought a new console box (I didn't find the OEM console box instead I only found an aftermarket one which had looks that didn't impress me). So I thought of building a console box myself (My little brother did lots of work for it). Along with it we built two speaker boxes to be mounted on the parcel tray to raise and angle the speakers.
The material chosen was Medium Density Fiber Board (MDF). It took lots of cutting, drilling, gluing, sanding and painting. The primer used here is NC Primer Red (Which is used in auto bodies) and the paint used is Egg shell finish black enamel paint. Following are some pictures of the work.
Console box before painting.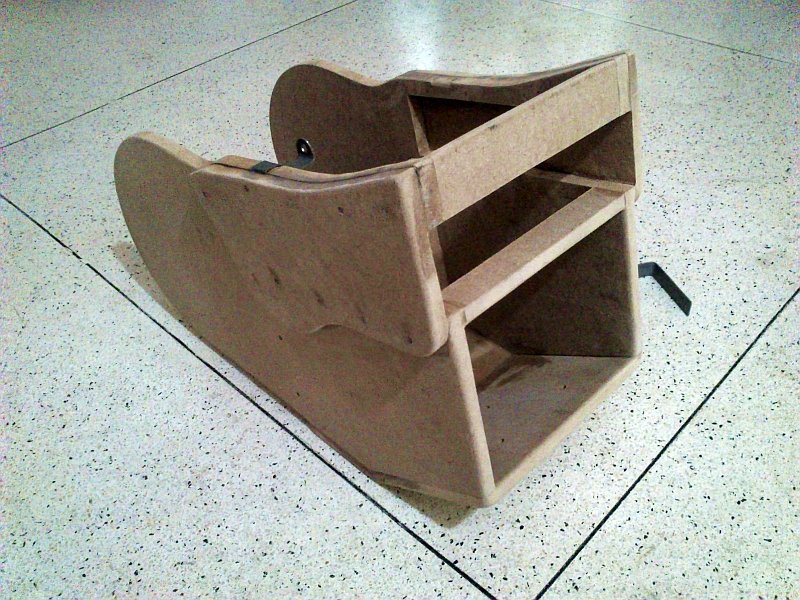 Test installation before painting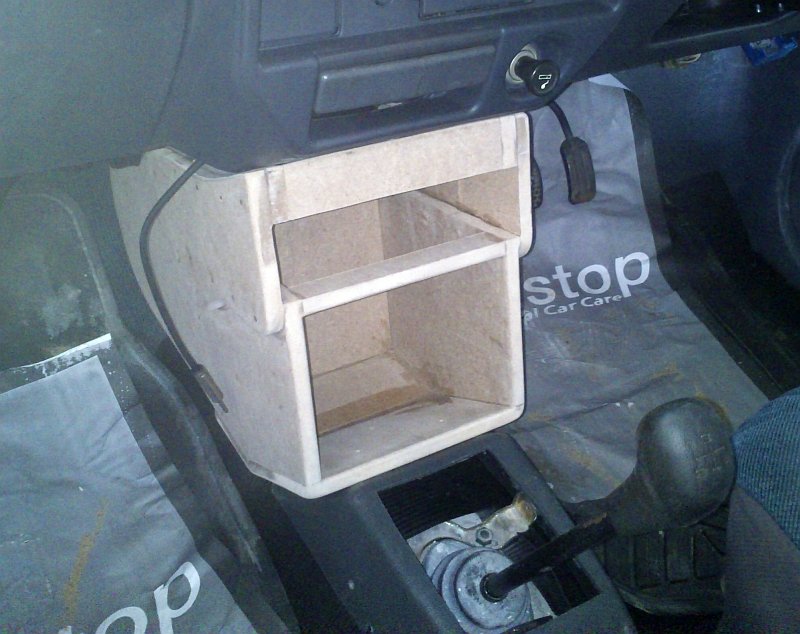 Finished console box
Speaker raiser box before painting
Finished speaker raiser box
This is the head unit I used
This is the speakers used in rare. Front speakers not installed yet.