To cut short the story short, my friend is using a decade old Pioneer Cassette player in his Santro and badly needed USB / AUX support. He tried a couple of FM transmitters and not satisfied with their performance. On a lazy afternoon we were discussing about the DIY Figo USB cable project and the conversation went like this,
He: is it possible to add USB in his head unit?
Me: Why not? Possible.
He: Really?

Me: Yes, it is possible to add, but it won't play any songs

He: [disappointed]
Me: What model is it?
He: Pioneer
Me: Boss, pioneer is make. What model is it?
He: I don't know
Me: Ok. lets check for the old Cassette player images in Google and you figure out the model
He: Ok
Finally we figured out the model number. Its KEH-P 4020/4025. Did some Google search to find if it had the IP BUS connector and how to enable the "AUX" function.
Why DIY?
Pioneer IP BUS Cables / connectors are readily available in eBay. It is as costlier as 1.6k INR in eBay.in and as cheaper as 4 USD in eBay.com We might have gone for the cheaper solution, but what is so fun than a DIY project?
How to Check / enable the AUX function?
- Put the HU in sleep mode (off mode)
- Press & Hold the 'Audio' button (this button varies with HU. Most common is "SRC/Source" button
- Toggle between the menus (by pressing the same button) and you could find "AUX OFF"
- Press the Arrow keys (UP / LEFT) to enable the AUX
- It will display as "AUX ON"
Note:
If you couldn't find the 'AUX' option with the above procedure, sorry guys your bad luck.
How to Remove the HU?
This is tricky to explain here, as it varies across OEs / models. If you are not sure about the know how of it, better to leave it in the hands of experts. Take the car to nearest car accessories shop and they should take out your HU within few minutes. I had previous experience in removing / installing HUs in Santro. It took hardly a couple of minutes to take out the player.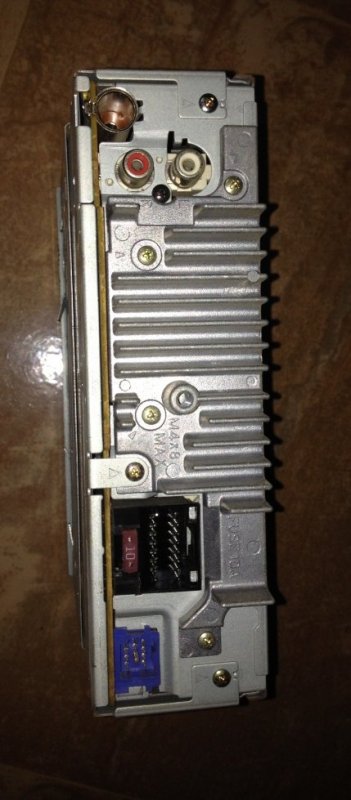 This blue connector will be left unused and WE WILL USE IT NOW.
Making the Cable & Connectors
Parts required
1) 3.5mm Stereo extension cable - 1m (with male & female end on either side)
2) Precision IC socket
Source:
pioneer ip-bus connector
3) Sleeves (Regular / heat shrinkable)
4) Equipments - Wire cutter & Soldering station
Procedure
- Cut the 'Male' end of cable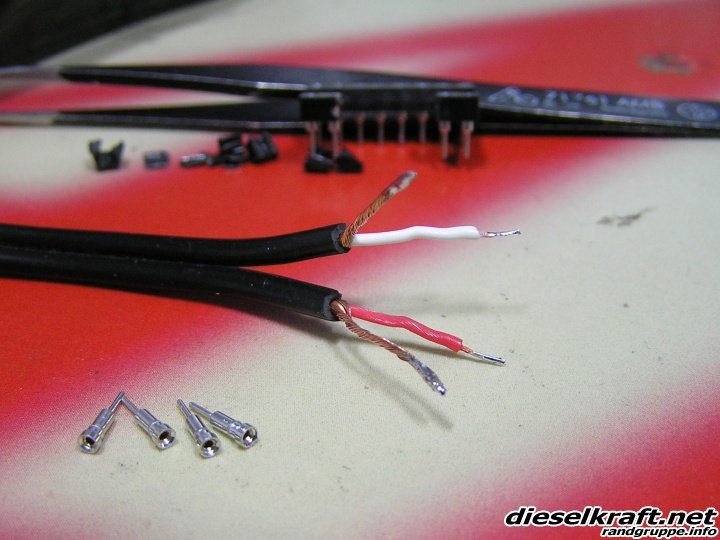 - Solder the IC sockets to each wire inside
Note:
Some (most) cables come with only 3 wires (LH,RH,GND) but for this project we need 4 wires (LH, LH GND, RH, RH GND)
- Use sleeves to cover the soldered portion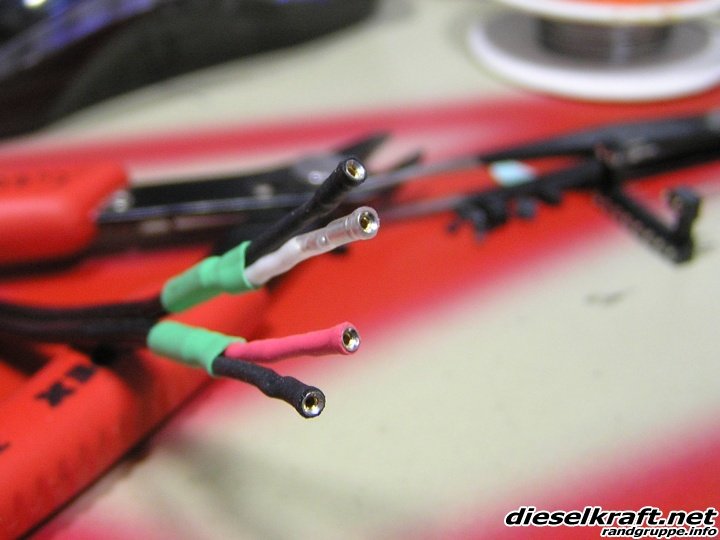 - This is the pin configuration of IP BUS connector
- Connect the sockets against each pin as shown above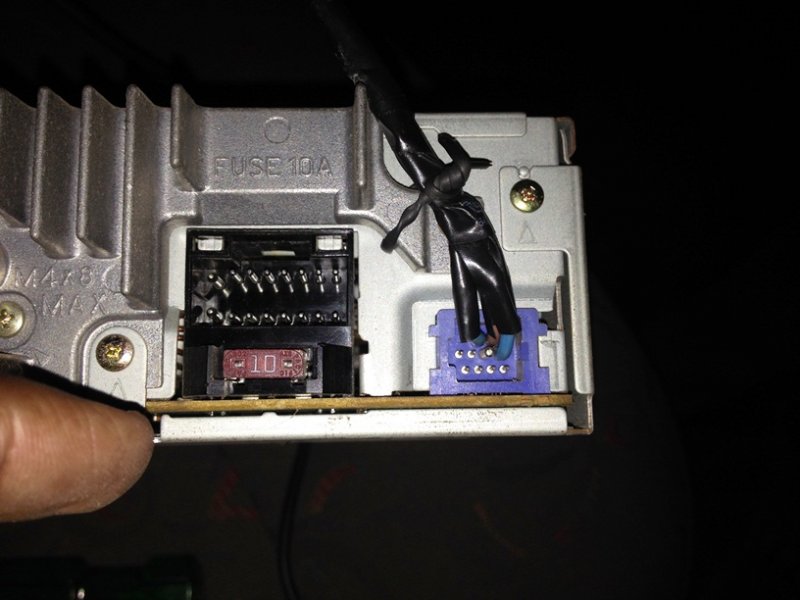 That's it. You are done with the project. Put back the HU on it's place, switch on the player, connect an audio source (through AUX cable) and enjoy the music