Joined

Sep 7, 2014
Messages

11,396
Likes

13,906
Location
Ford India and Indian Road Safety Campaign (IRSC) Join Hands to Promote Courteous Road Behaviour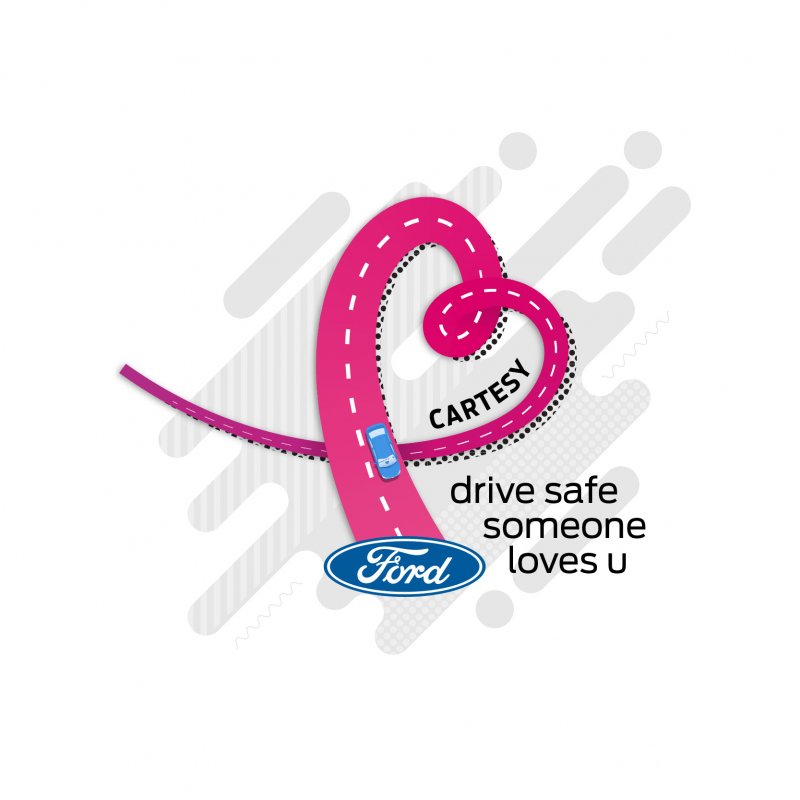 https://www.youtube.com/watch?v=uMSb9NWIZVY
​
· Partnership with Indian Road Safety Campaign (IRSC) to reach over 5000 students; Create awareness for a courteous behaviour during Road Safety Week
· Unique engagements planned in schools including Ford's Parent Safety Report Card to let children rate their parents on road safety behaviour
· Ford #Cartesy campaign to continue highlighting issues like lack of pedestrian safety and lane driving, and increasing road rage and distracted driving
NEW DELHI, India, April 23, 2018
– In its ongoing efforts to promote safe and courteous driving, Ford India joined hands with Indian Road Safety Campaign (IRSC) to raise awareness on road safety issues like lack of pedestrian safety and lane driving, along with increasing road rage and distracted driving.
Under the umbrella of Ford #Cartesy, the awareness campaign is led by volunteers from IRSC and will reach out to more than 5,000 students and their parents, during the road safety week.
Apart from drawing and quiz competition, one of the key engagements during the campaign will be Ford's unique Parent Safety Report Card. With the Report Card, each student will be empowered to rate their parents on traffic rules and driving behaviour like the use of seat belts, stopping before zebra crossing. Once rated, the students will be encouraged to share the scores with their parents. The activity aims to highlight how good or bad driving behaviour as observed by children impacts their understanding of traffic rules and being courteous.
"
From providing the best of safety technology in Ford cars –to encouraging young drivers to be courteous with #FordCartesy, we believe in making every effort possible to ensure that every family travels safely."
Said, Rahul Gautam, vice president, Marketing, Ford India
In 2017, Ford India launched Cartesy, a campaign encouraging drivers to be courteous and respectful to others on road much like our day-to-day life. With its partnership with IRSC, the largest youth-led road safety organization started by students/ alumni of IIT-D, Ford looks to strengthen awareness on issues that make our roads unsafe.
IRSC (Solve) is the largest youth-led organization working towards the mission of making Indian Roads Safer, focusing on reducing the number of deaths caused by road accidents across India by half till 2020. We are currently active in 50+ cities with over 1700+ volunteers and have impacted more than 1 crore people in across 10 states in India.
##
About Ford in India
Established in 1995, Ford in India manufactures and exports automobiles and engines made at its integrated manufacturing facility in Chennai, Tamil Nadu and Sanand, Gujarat. Ford's current range of award-winning products in India includes the Ford EcoSport, Ford Figo, Ford Aspire, Ford Endeavour and Ford Mustang. Ford Operations in India also include Global Business Services with offices in Chennai, New Delhi, and Coimbatore. Registered as Ford Motor Pvt. Ltd. (FMPL) as a legal entity, Global Business Services provides innovative solutions to nearly every Ford locations around the world in areas of IT, Product Engineering, Finance, Analytics, Logistics & Marketing Sales and Service among others. Ford currently employs more than 14,000 hard-working, dedicated men and women across its operations in India. For more information, visit
www.india.ford.com
About IRSC
Indian Road Safety Campaign is the road safety initiative of Solve, an organization, set up by the students and alumni of IIT Delhi. It started as a small project 3. 5 years ago at IIT Delhi and since then has grown to be a national level organization working across 50 cities with help of 500+ colleges and 1700+ volunteers across awareness, technical innovation, law, policy, medical and other sectors in close association with Ministry of Road Transport and Highways, UN, WHO, Supreme Court etc. to change the scenario of road safety in India. It believes in the power of youth, technology and Collaboration to achieve Vision Zero.
Regards
Akash