Joined

Sep 11, 2009
Messages

2,040
Likes

1,444
Location
March 2018:

Longest ride till date for Barricade. Trivandrum-Ooty-Valparai-Trivandrum. 1100+ km.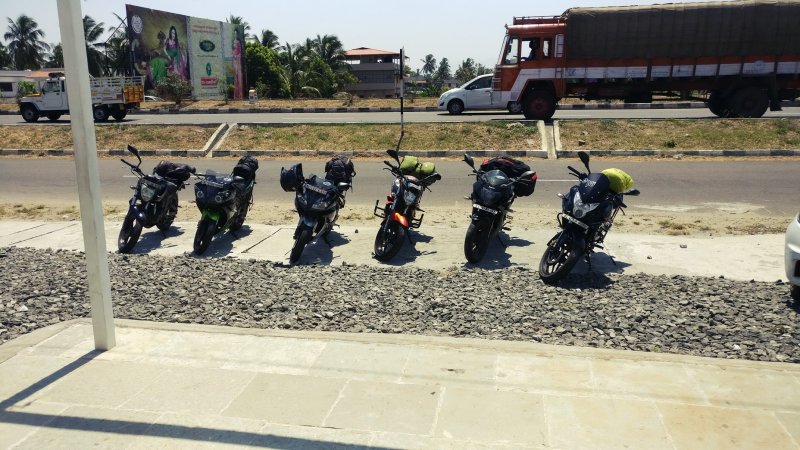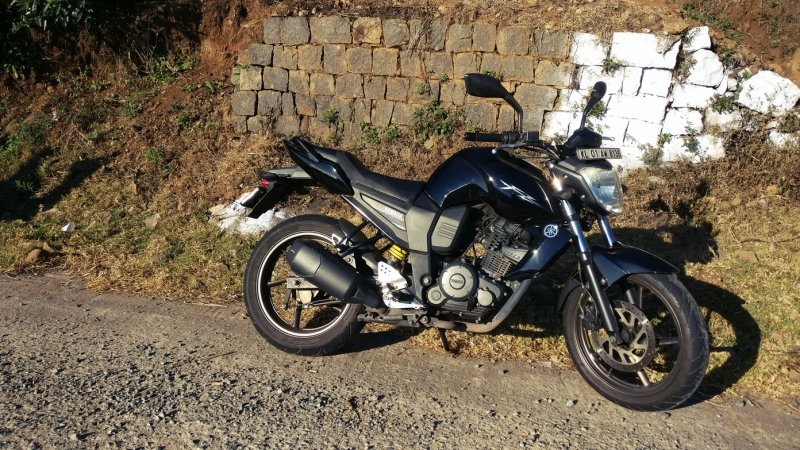 Hit 120k km

Started developing hickups. Sudden carbon buildup, blocking spark plug. Ended up at Yamaha Service Center in Pollachi. Never seen such dumb technicians. Cleaned up and revved the bike. Diagnosed and said solution and warned plug might clog again. Things were smooth till then. Just after that revv, he checked oil and low on dip stick (will be so for a few minutes after a run). Took the old oil from nearby R15 being drained and topped up, before we could do anything
. Assured it will run without any issue.
They were trying to connect R15 to Fi station with bike a kilometer away from terminal with cable falling off every time they started the bike. Same scenario multiple times. In the end, we had to push it back for the cable to reach. No common sense.
Ride continued with hiccups. Low rpm is like low fuel. Prob was with carb. No issue after 3-4k rpm. Check engine light comes intermittently when carb coughs up.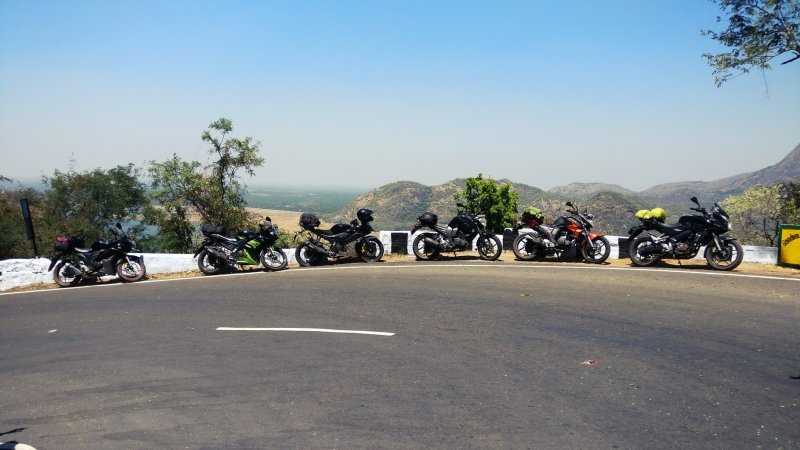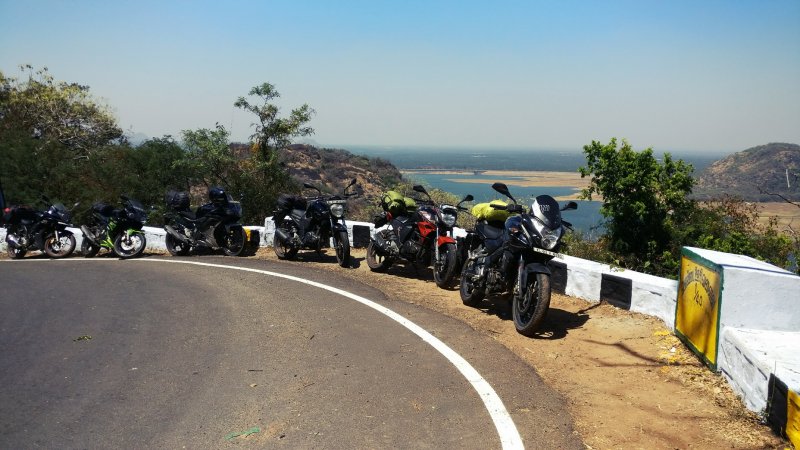 Diablo Rosso II. Cornering level: GP

Bought an OEM NGK plug from Pollachi in case plug clogs up.
Currently running on it after engine work, first time using it after the factory fitted one and running on G-Power all these years. There is day-night difference. Cold start is bad and no crispy throttle.
Spark Plug - 94703-0088500 / NGK CPR8EA-9 - ₹ 115.00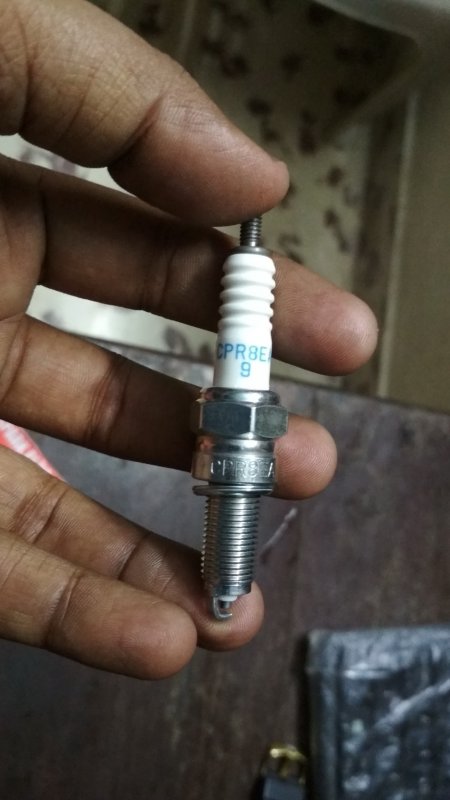 Got bike worked up at Rider's Garage, Trivandrum.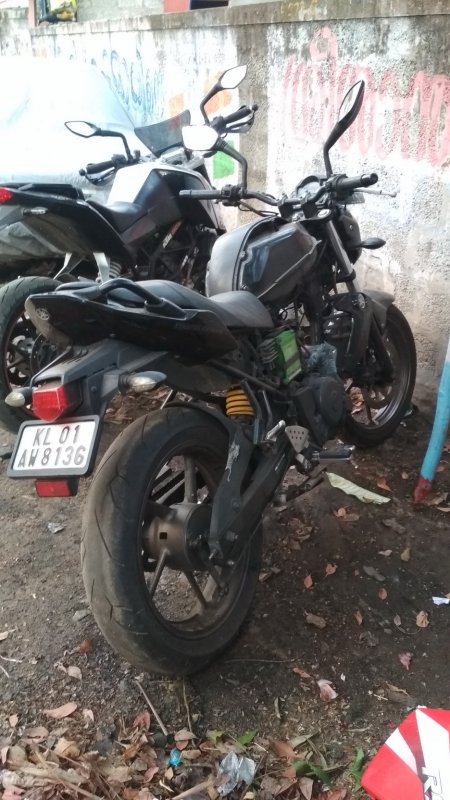 Ended up changing cylinder kit and piston. Timing chain, valve, rocker arm changed at 100k km had to be changed again as the job was botchy. Valve had holes where rocker arm was hitting.
Total bill was ₹ 7,565.00 including parts. Labor was a bit high, but quality of work was good.
Approximate parts price (only those parts I could remember)
Cylinder Head Gasket - 21CE11810000 - ₹ 72.00
Exhause Valve - 54BE21210000 - ₹ 225.00
Intake Valve - 21CE21110100 - ₹ 332.00
Stem Valve Seal - 21CE21190000 - ₹ 22.00 x2
Timing Chain - 94568G209600 - ₹ 310.00
Valve Rocker Arm - 21CE21510000 - ₹ 275.00
Air Filter - 21CE445000 - ₹ 210.00
Piston - 21CE16310000 - ₹ 269.00
Piston Ring Set - 21CE16030000 - ₹ 360.00
Cylinder - 54BE13100000 - ₹ 1,100.00
Shell AX7 10W40 - ₹ 399.00
New cylinder.
Home sweet home.