My better half doesn't drive and needed a temporary chauffer for her town trip. We have a 12-yo M800 which is single driven (by me). Wife found a temporary for-hire chauffeur service called
ezdrive
with reasonable charges and talking to the callcenter, we were assured of an experienced driver duly licensed to drive; so she booked for a daylong trip.
Driver named Mujahid Pasha turned up more or less on time, but as soon as he started the car, it was apparent he was not familiar with driving rules. He was tailgate-ing, late braking what not. And sure as hell, shortly into the drive, he misjudged braking distance and banged into another vehicle. There was no damage to the front vehicle, so my wife did not suspect any damage to own vehicle too. Rest of the trip, the driver drove subdued and safe. I only got to check for damage in the evening when I returned from office.
Dented bonnet: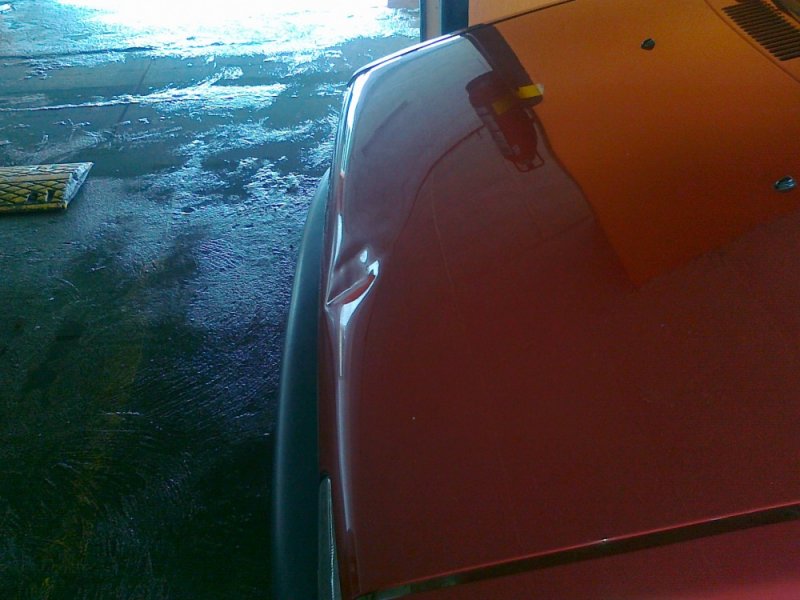 Broken bumper:
Feeling sad as this is the first frontal collision our M800 suffered in so many years of ownership - all thanks to EZIDRIVE and the rash driver employed by them. Please beware of employing chauffeurs from this company; esp if you have a high end car or a newer one. I have lodged a complaint wit the company and I'll update about followup action.