Joined

May 30, 2019
Messages

84
Likes

119
Location
My passion for cars is a childhood affair, I remember my dad taking me to those 'special toy shops' around 1992-1993, in Sion Mumbai, which apparently sold those "Imported" Scale metal cars, and when I am saying scale they were not the small hot wheel types but good enough big scale models, have a few of them in family childhood pics, unfortunately unable to source them now.
My childhood had interest in only 2 types of toys, one being the
metal cars
and other
Lego blocks
, I was a pro at making lego house models at the age of 5! No wonder I went ahead to pursue architecture as a career.
And for Cars! The craze just went on increasing with age and time.
Recently bought some scale models-
They are:
Hindustan Motors Ambassador,
Toyota F J Cruiser,
Mercedes G Wagon.
Ambassador
by Centi toys, 1:32scale, material plastic. Fair amount of detailing and right proportions, did a few cosmetic updated on it, colored the interior black, gave a black beading feel to the windshield and rear glass panel. Wanted a black one got a yellow, thot of returning it but then it grew upon me so kept it. Although material is plastic the car is sturdy and durable and a looker.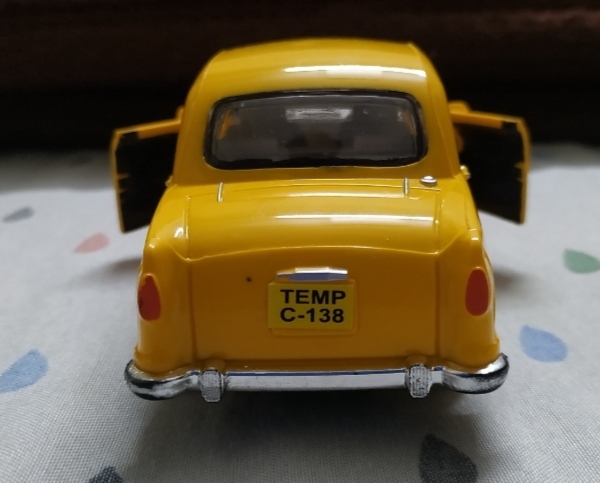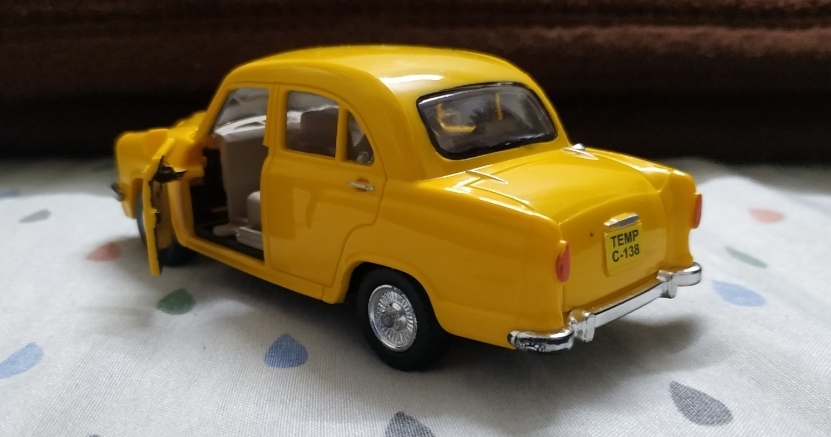 F J Cruiser
by Kinsmart, it is a 1:36 diecast model, excellent detailing on the interiors and exteriors, I always like this car in blue and got the blue model luckily.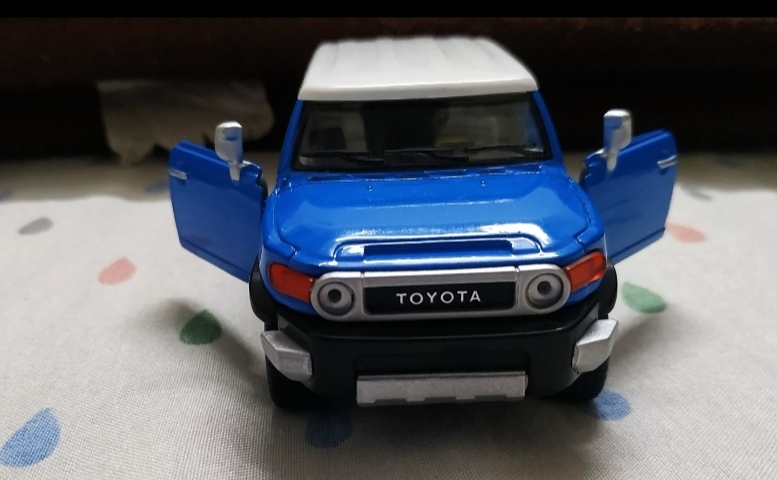 Mercedes G Wagon
It is a diecast model, the package says 1:32, order website said 1:36 but i doubt it is 1:40 as if it was 1:36 it should have been of a similar size to the FJ Cruiser. Had ordered the white one and got the same. Thot of returning it but then at the price i got the model its really vfm so kept it with myself.
Now some group pics! These three cars side by side will give out the understanding of scale and proportion.
Enjoy the pics, sorry for poor quality at some places as the picture is taken from my mobile camera.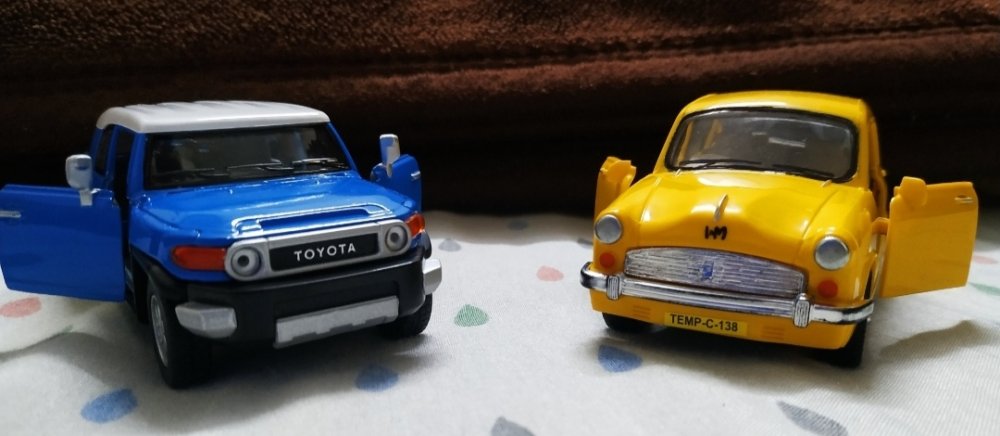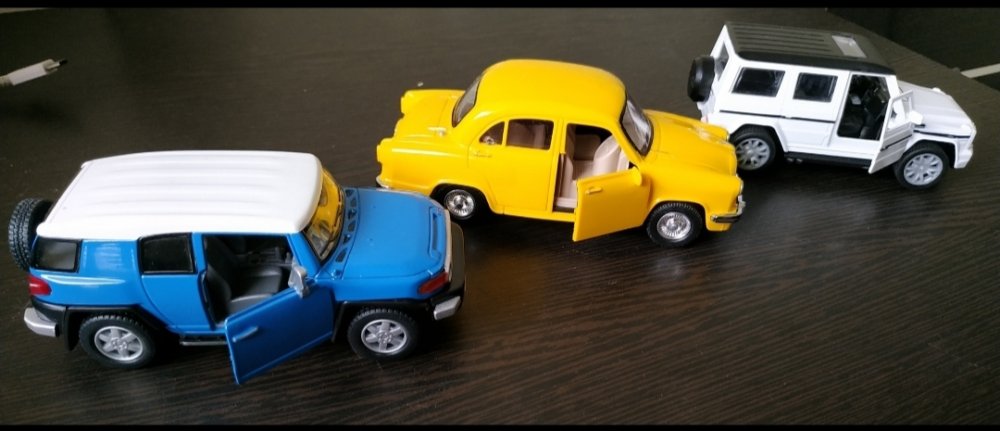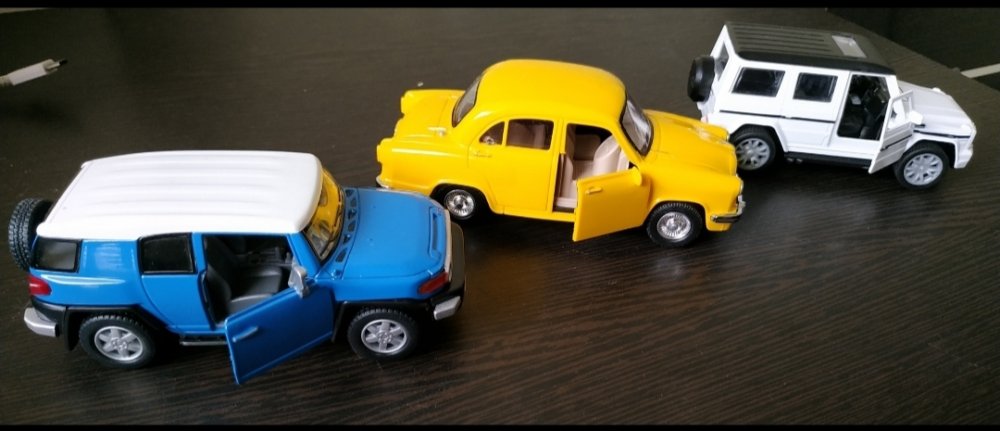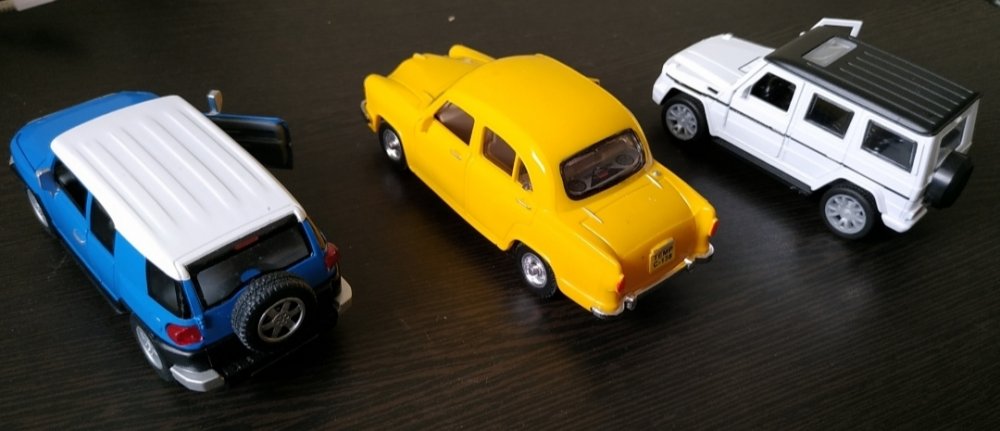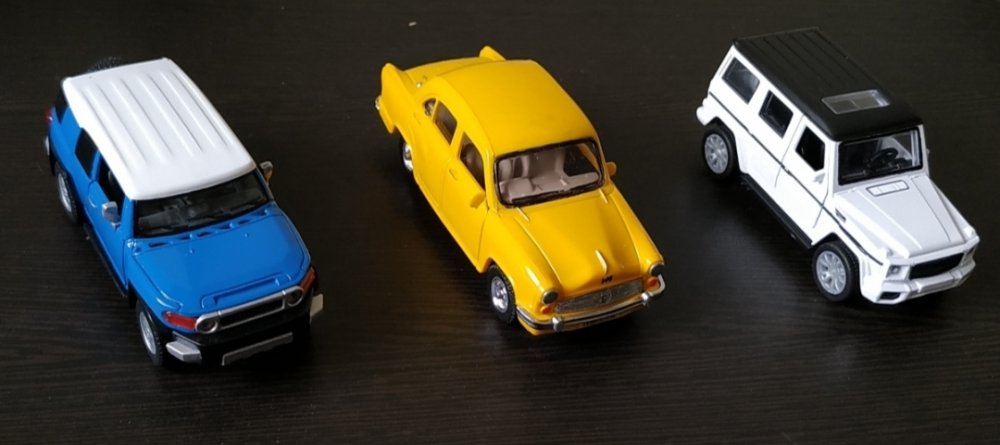 And here are the lookers!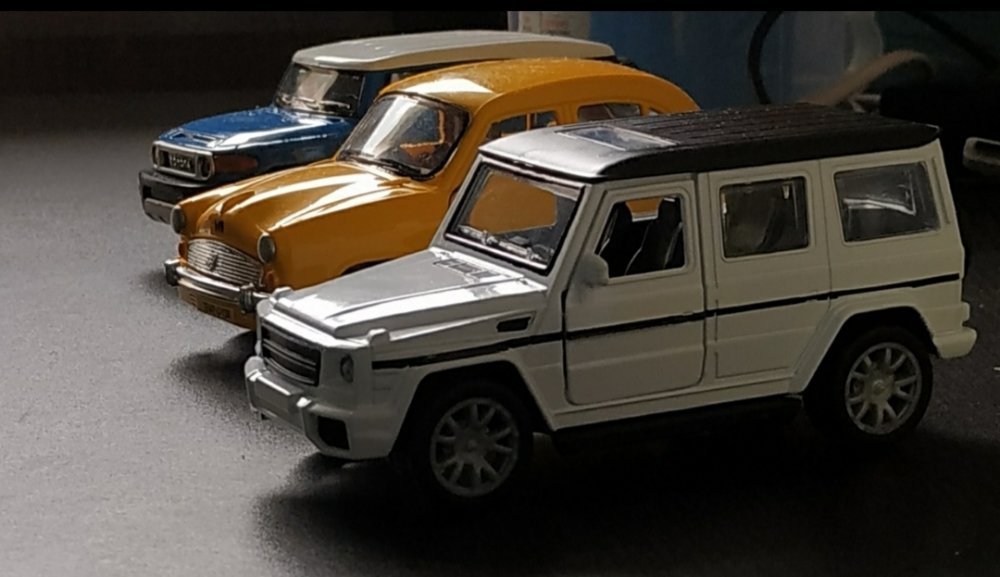 Bought them at a stealaway price from Amazon.
I am now looking forward to acquire 6 more classics