Joined

Jan 16, 2016
Messages

4,191
Likes

1,727
Location
We are now in the beginning of a new year and time for our next annual family trip (ofcourse we have planned this trip for end of December 2017 but had to postponed due to some other personal reasons).
As in last year, again we have arranged a mini bus with 19 seater (even though we were only 13 members consisting 6 families).
Finally, we started our journey on the 15th of Jan,2018. We left our place by 06:00 am and our first destination planned was Munnar. We had breakfast at Indian Coffee House Vadakara and proceeded further.
We wanted to reach Adimaly atleast before 8 Pm hence did not spent much time enroute except at Kaiparambu (Thrissur Dist) for Lunch and then at Athirapally. We had lunch at Kallery Restaurant (Main Road, Thrissur- Kuttippuram Rd, Kaiparambu, Kerala 680546). The food was good but felt bit expensive!.
We then proceeded to Athirapally waterfalls. Though most of us have already visited this place last year, but couple of members wanted to have look again hence we had to have a stop there for about an hour.
Reached Adimaly at 9:30 Pm and we booked rooms at Hotel Jannah (near IOC Pump, NH-49, Munnar Road, Adimaly). Decent hotel and rooms were very clean and spacious. They have Restaurant and the food quality also okay/enjoyable. Room rent Rs.1200 (per room which can accommodate 4 persons – 2 double beds in each room, ideal for family/groups).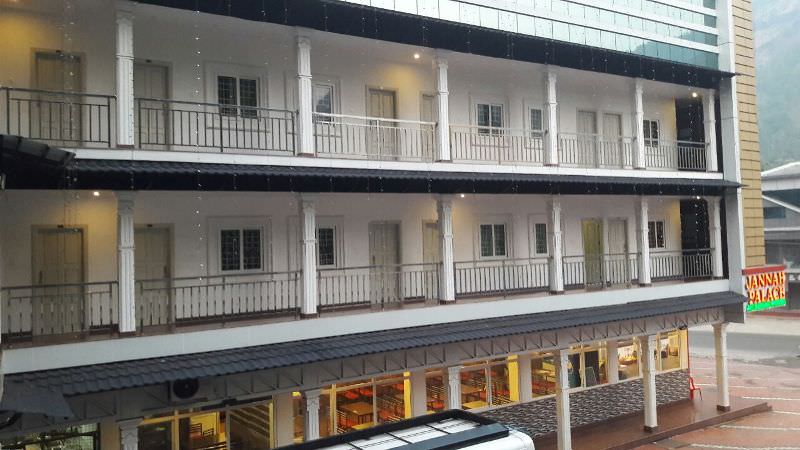 (Hotel Jannah)
(View from the hotel)[/align]​
Day -2
: We left the hotel at aroud 9:00 am towards Munnar. The weather has improved at that time (It was 0 degree few days back) and totally pleasant and mild chilly wind was blowing all along the hill.
Some photos enroute/ around Munnar: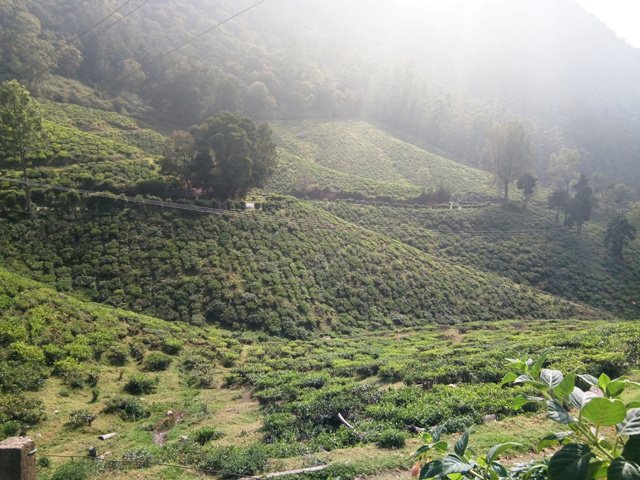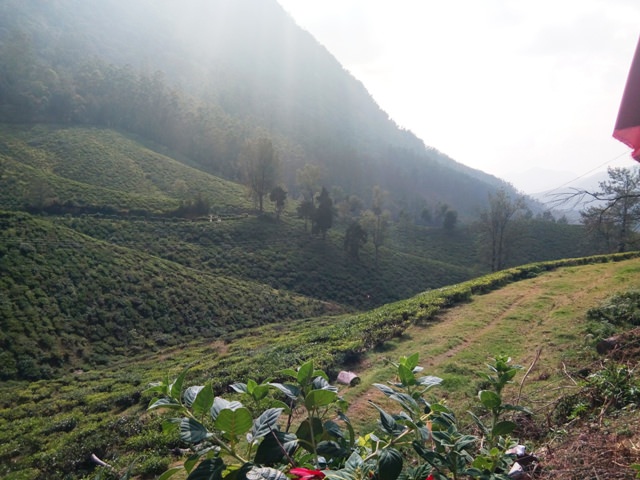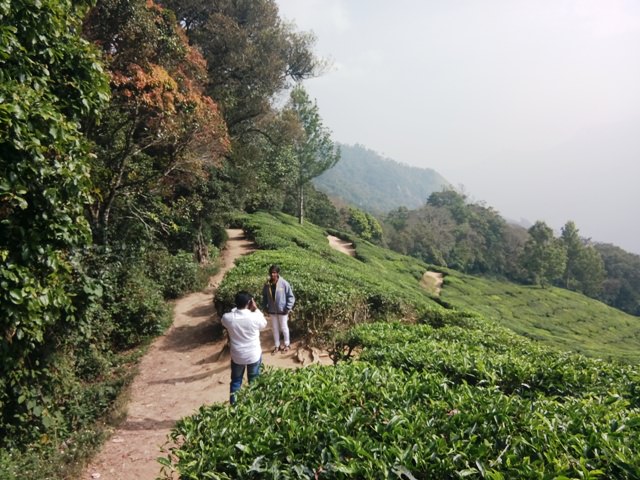 Around 11:45Am we reached first spot –
Rajamalai (Eravikulam) National Park
, Munnar. The major attraction here is the Nilgiri Tahr's. *Besides Nilgiri Tahr, Sambar Deer, Stripe-necked mongoose and predators like Wild dog, Golden Jackal and the leopard are also popular in Eravikulam National Park (as claimed by Park officials).
The Entry fee for adults is Rs.90/-, however one need to wait anything from 2 to 3 hours to board the mini bus (maintained by the Park) which carries the people to the Park.
Of course the Park attracts many tourists but those who have enough time (to wait in the long queue) can only enjoy the Park sceneries and the animals. The roads in front of the park and nearby seems bit congested, especially with the road side vendors making the life difficult for easy moving of tourists and their vehicles.
We then left for Mattupetty dam in munnar. The dam of Mattupetty is a storage concrete gravity dam. The dam was constructed under the Pallivasal Hydro-electric project in the late 1940s, for the purpose of water conservation and power generation. Now the dam is a vital source of electricity generation in Munnar.
Among other attractions, boating facility also available for fun loving people.
(Dam bridge)
(Sign board with details)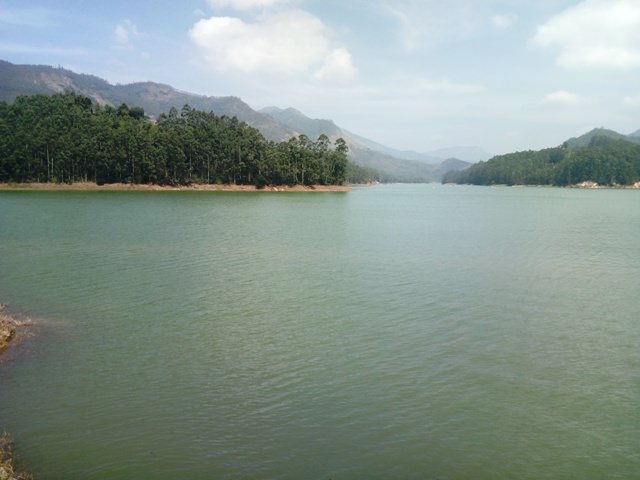 We had lunch at Noor Giri Restaurant (Kundalay Dam Jn), Munnar – just ordinary food, nothing special to write about it. Did not opt for any other tourist spots further, as we preferred to reach Adimaly by early evening, we decided to leave the hill after Lunch. At around 4:30pm, we all reached at Munnar town where all had evening Tea and then went for some shopping especially bought Tea pockets ets etc.
Thereafter, We visited the Munnar Winter Flower Show (around 3 Kms from Munnar town). A place/show worth visiting. Plenty of live colourful flowers which everyone will like. Nature/flower lovers cannot miss this place. A wonderful chilly evening with beautiful flowers gives a refreshing sight for your eyes.
(Flower show entrance)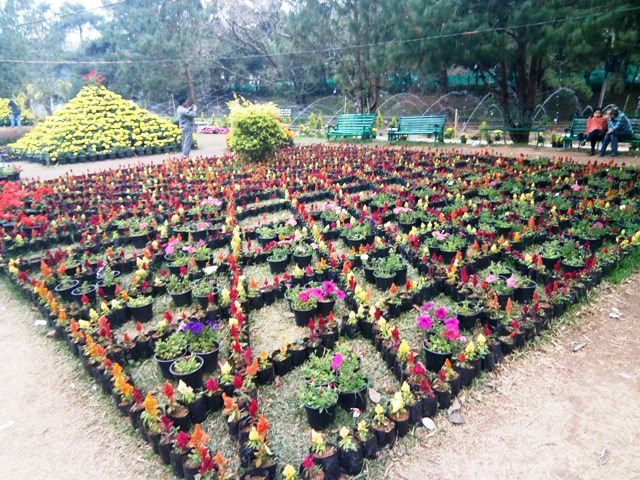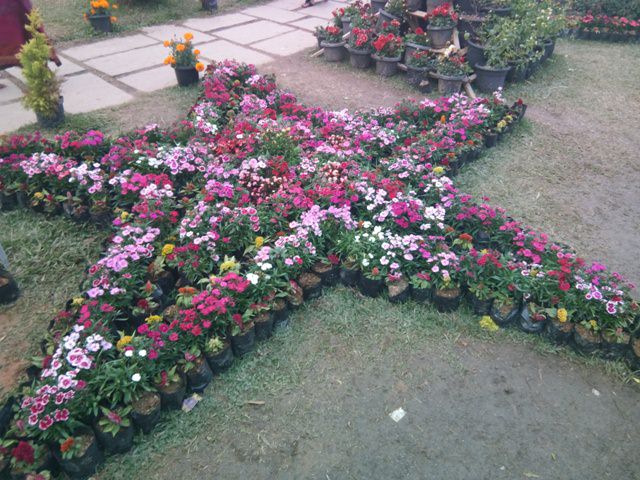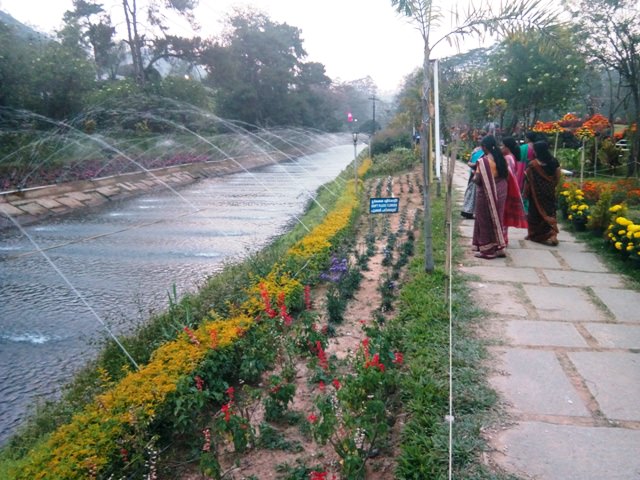 Reached Adimaly at around 7:30 pm and stayed at the same hotel (Hotel Jannah).
Day 3
: Left the hotel around 8.00 Am and travelled via Kothamangalam, Moovattupuzha, Kuthattukulam and reached Ettumanur Siva Temple at around 11:30 am (around 10Kms from Kottayam).
Ettumanoor Mahadeva temple is an ancient Shiva temple in Kottayam, Kerala. Ezhara Ponnana, the annual festival, at the Temple is a popular and historic one.
The story of Ezhara Ponnana is linked to the king's rule. Ezhara means seven-and-a-half and Ponnana means golden elephant. Made of wood and covered in gold, each of the seven elephants is two feet high and the eighth one is of one foot only. Hence they are together called seven-and-a-half elephants. The Ezhara Ponnana procession being held in the last day (10th day) of the festival.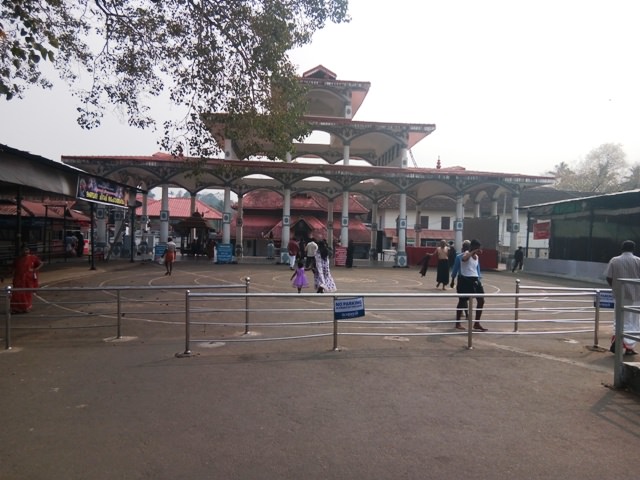 The next stop was Chakkulathukavu Sree Bhagavathy Temple (Neerettupuram Village | 12 Km From Thiruvalla, Alappuzha). The temple is open to people of all faiths and attracts believers from across the State. The Mother Goddess Durga is worshipped here. The famous rivers Pamba and Manimala flow on both sides of the temple.
Chakkulathukavu Pongala is the most famous festival of the temple. It falls on the Malayalam month of Vrischikam (November/ December) and is a grand affair.
'Pongala nivedayam' is a sweet dish that is considered a favorite of the Goddess and women flock in large numbers to the temple to offer the same.
Besides the Pongala, other festivals are ''Naree Pooja'', 'First Friday' (fasting on every first Friday of the month), and ''Thrikkarthika ''.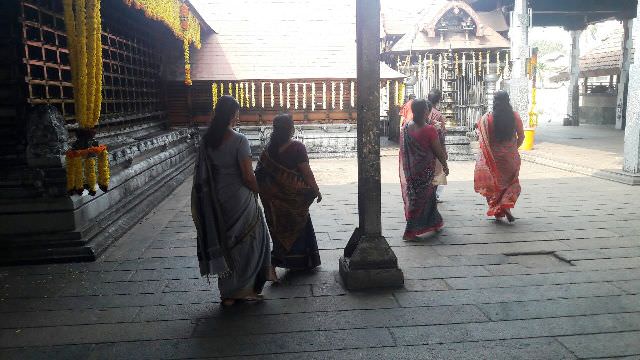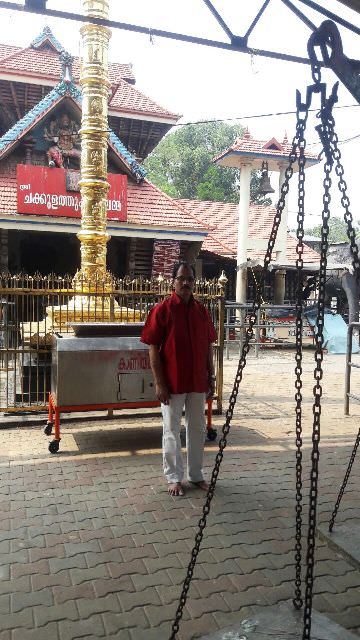 We left Chakkulathukavu and proceeded to Ambalapuzha Sree Krishna Temple. Ambalappuzha Sree Krishna Temple is famous for the Pal Payasam, a daily offering of deliciously sweet milk porridge.
The temple also has display of paintings depicting the ten avatars of Lord Vishnu (Dasavatharam).
Annadanam (an offering of food) is served every day to over a thousand people and people feel that they are blessed by having this food. (We too had food i.e annadanam, from the temple so saved time for stopping for Lunch again.
From Ambalapuzha, we proceeded to Pandalam as some of our group members wanted to see the Pandalam Palace. Reached at Pandalam at around 5 Pm. The very old Palace (may be an oldest building in that vicinity?) is not an attraction now-a-days except for the Ayyappa devotees who throng there. It seems that part of the Palace where Swami Ayyappa believed grown up has been demolished as such nothing much to see there now other than the main entrance hall. Next opposite of the Palace is the Ayyappa temple (as called as Pandalam Valiya Koyikkal Dharmasastha Temple), where Ayyappa spent his childhood.
(Entrance of Pandalam Palace)​
We left the Palace and proceeded to towards Alapuzha. Reached Sona Residencey (Vettakaran Jn, Vattayal Ward, Alapuzha), resort where we stayed that night.
Day 4
: Members wanted a quick boating experience hence left the resort around 9:30Am (Boating activity starts only from 10Am). We made arrangements through a local friend who then booked a house boat for 2 hours. (Due to time limitation we were not in a position to enjoy full day boating hence booked only for 2 hours). The hire charges for 2 hours was Rs.3000 (they said its a special rate offered to us because booking was done through some well known person to the Boat company?).
We were 13 people and a small house boat was more than sufficient. We started our journey at 10:00Am and return back after 2 hours.
The boat people normally arrange food if we hire the boat for a day or at least for half a day. However, we bought some special fish en-route (boat people have regular fish selling spot and they stopped the boat so that we can buy fishes as per our liking but felt that prices they charged were bit high than what we get in other places) and the boat people cooked same for us. Indeed, the taste was delicious.
We eventually felt that 2 hour trip is not at all sufficient if you need to enjoy proper boating experience.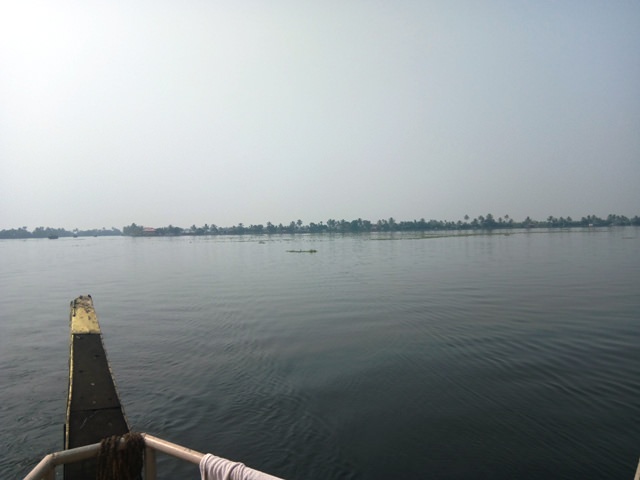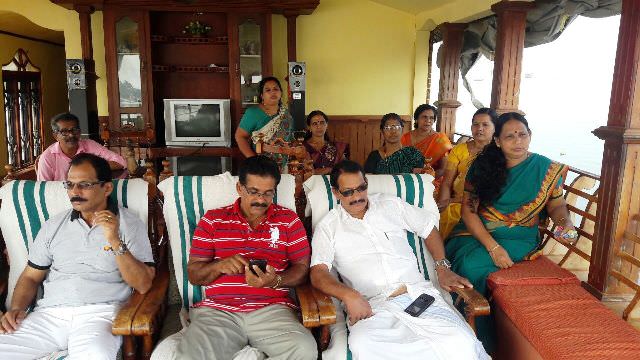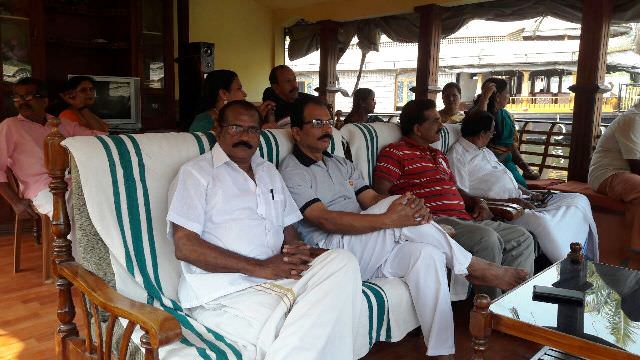 Left Alapuzha and then proceeded towards Thrissur. Reached Thrissur at around 5:30Pm. Time for evening Tea, some shopping and a quick visit to the Vadakkumnathan Temple. Left Thrissur and our next stop was at Guruvayur (again quick visit) and then towards our final destination i.e to our homes. In between we had dinner and then another stop at Kozhikode to buy some Halwa (Calicut or Kozhikode is very famous for Halwa). *Finally we all reached home at around 4:00 AM on the 5th day.
Ofcourse, it was bit of a tiresome journey as it seems we covered or traveled more distance than the places we visited (or rather we did not spent sufficient time at some places). Anyway, at the end, we all happy that we enjoyed our annual trip.
Thanks for reading.
Last edited: