From a '79 grandpa to a '16 infant
Okay. Where do I start… Oh my goodness, where do I start?! Ah yeah, I'm still alive, in case ya'll were wondering *sweat sweat* Erm, well this is awkward but trust me buddies, I really am alive and well. College is over and I've gotten a job at Titan Engineering and Automation Limited, Hosur.
Life updates aside, this time, my write-up is going to take a rather different route via bikesville. Oh yeah, this is the long-promised ownership review of my bullet. I think I've ridden it quite long enough to be writing a user review.
You might want to have a back glance at my Scorpio review's first post where I've talked about how our whole family likes bullets and also about dad's 1979 bullet and all.
I've always been a fan of Enfield Bullets, the reason for which I've yet to find out even after all these years of exposure to the bare-bone frame on wheels from different eras. I think the admiration started more than fifteen years ago, seeing my dad's mighty iron steed. The sheer presence and the heavy feel simply attracted me though it was old, really old. Dad bought it in 1979, you do the math! Uh… yeah, that's me sitting on the tank.
Well, it served its master faithfully (even I got occasional chances to control the throttle and clutch when I was about eight years old) and its time was nearly up, so we sold it in 2007. I missed it and my admiration only grew. I resorted to other methods of quenching my thirst like borrowing the 1982 model bull of a classmate for a couple of rounds in the college campus and the like.
Sitting before the computer nine years later in late 2016, out of the blue, dad asked, "Brian, how about we buy a Bullet?" I could only nod with an eager face. However, we just couldn't just go and buy it just like that because there was already another bike – my beloved Hero Honda Street 100. I miss that manic torque even today. The little thing could barely make out a couple of horsepower but the way it was delivered; you'd feel like riding a dirt bike on steroids. However, bought in 1999, it was way past its life and the bike was barely keeping itself bolted in one piece.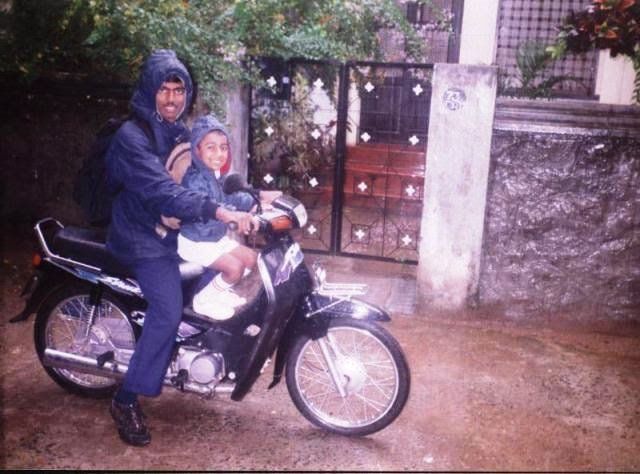 We sold it off to one of dad's friends for scrap money because there were absolutely no takers
We went on and booked the bullet and had to wait for what seemed like an endless three months before we could lay our hands on it. The booking process was pretty much uneventful to say the least. Just went in, paid the booking amount and came back. Wait, what about the model? Nope. We went in with one thought in mind which was to get a standard 350 to replace the old one we gave away, come back home and give my mum a mild panic attack with news of suddenly getting a new bike. The people there tried as much as they could to talk us into buying a Classic or at least an Electra. The classic, for some reason did not appeal. One of the reasons for that was probably because it was as common as a Hero Splendor. What the sales guys never knew was that they were talking to a hardcore bulleteer and his son. We wanted the least amount of chrome on the bike. We did not want the electric start at all and I, for some reason, was really particular about getting the old-shaped tail lamp.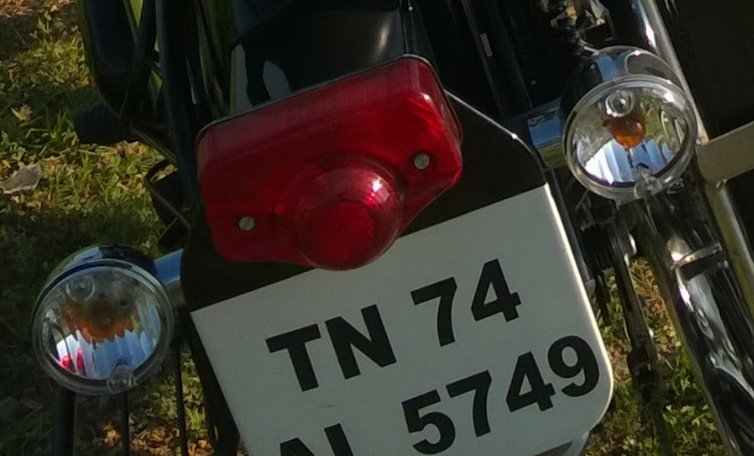 I'd be shamelessly lying if I said that the three-month wait went unnoticed. Day after crawling day was pure torture. I wasn't one of those 'bullet or nothing' guys but come on, it was a new bike and a guy can get excited about it, right? Finally, the day came. The machine came with a 'temporary registered' sign on the plates. I hopped on the new bull and took it out. It was only after I came back home when I realised that I had been riding the bike all around the town with a metre-wide grin plastered onto my face.
The ex-showroom price was 1.06L at the time we booked it of which Rs 5000 went as booking charges. The remaining 1.01L and the registration charges bumped the overall cost to about 1.2L sure, the prices have increased a bit now as these rates are from November 2016.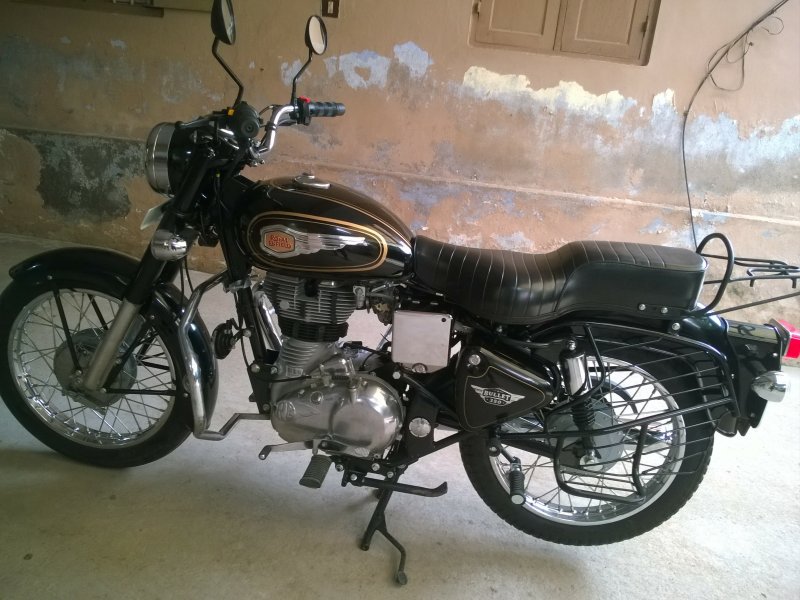 You probably know me too well to guess that I put in none of the extra fits. No metal guards in the lights, no ropes, nothing. Just the crash guard and a side box of course. Not just any box. The very box we had in the older bullet so a part of the old soul is still living here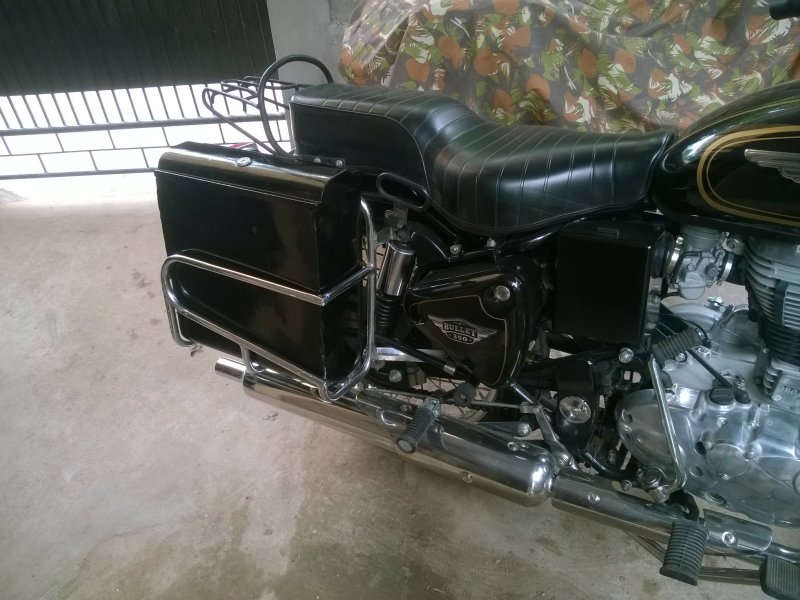 Last edited: