Joined

May 1, 2011
Messages

53
Likes

7
Location
Re: A Complete Rebuilt Story - YAMAHA RD 350
this is very inspirational DIY dude. why dont you post more details along with pics??
Sorry I don't have enough pitchers as u know I was here in UAE and I waited 2 long looong years to complete this project
The story started 2 years back when one of my friend forwarded some scrap pics saying that RD is for sale --- –then I sent some money and close the deal
After that -----restoration done by a very famous RD expert (I don't want to mention his name and place) color chosen black, a big parts list came from his side saying that all goodies will be added to my machine
Money was sent frequently---thinking that my machine will be ready within few months
After a long wait bike sent to Kerala through currier service----guys I want to tell u something ---never trust this currier service, they don't know the value of our effort ---daily I am calling to that currier service people and they don't know anything about my bike. I was trying to track my shipment through online but no result. I spent lots of money for my international calls -----after 15 days I got a news that the bike reached Selam (Tamilnadu ) and there is some strike going on and they don't know when they can deliver my bike.
At last after 20 days my friend got a call from the currier company saying that the bike reached Trichur I was really excited to see my machine ---- I was checking my emails every half an hour
At last I got some pictures of my bike --- bike was in a very bad shape---- centre stand was broken , there is no side stand lots of dents on the tank, indicator was broken and the main thing is the bike they kept in the rain and silencer, all nuts and bolts was full of rust ---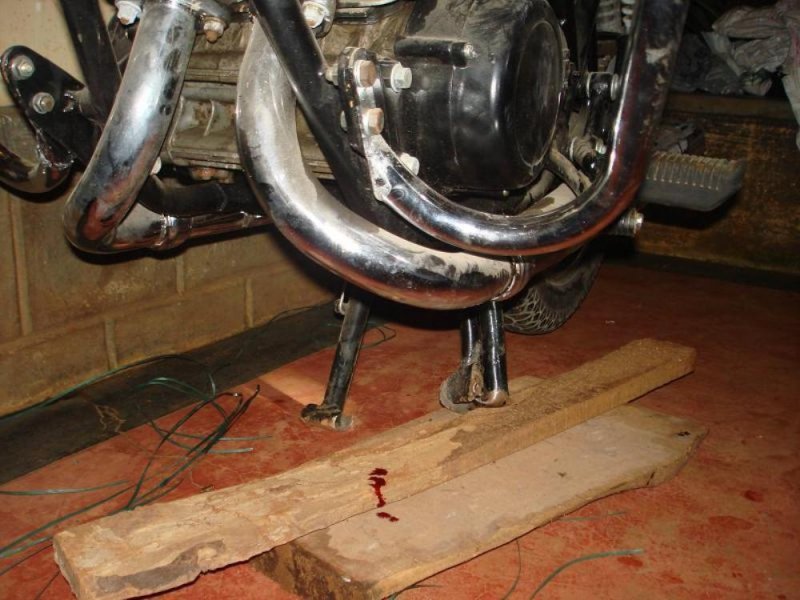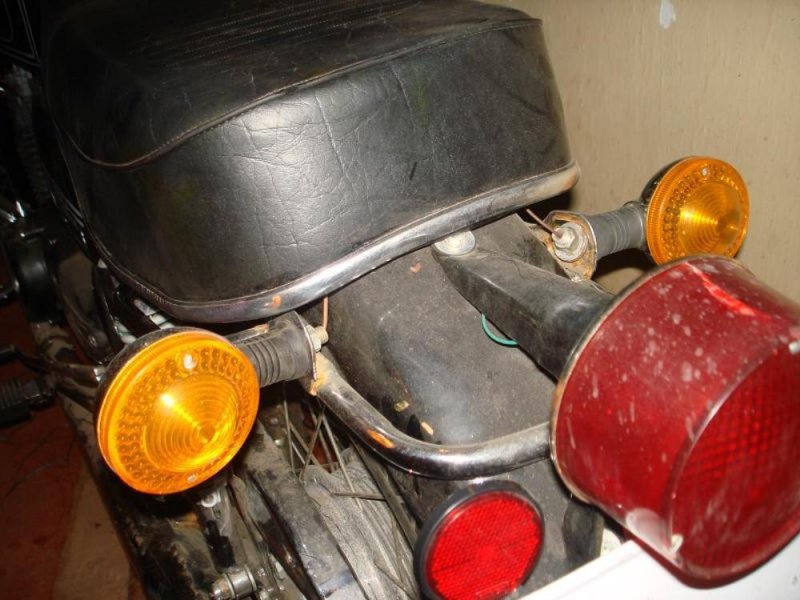 All the goodies mentioned in the earlier parts list was not there---and it was a normal machine ------I was really disappointed
After a long discussion my friend ----he gave me one number -----a RD expert from Cochin ---I spoke to that person and realize that normal mechanics are trustier than the famous ones --
After few days I sent my machine to Cochin --- all goodies added to my machine color changed to red and completed my project ------------now she is under my custody and I am enjoying every ride
Last edited: