Joined

Oct 9, 2012
Messages

1,887
Likes

2,175
Location
Being a Nanofreak as my #tag handle suggests, was sincerely waiting for a small city drive automatic, (All this while neither the Alto or Celerio AMT, were even considered) and after the launch of Tata Zest AMT in 2013/14, and the numerous rumors/sightings etc of a possible Nano "F -Tronic", then the GenX Nano was launched in early '15, with nice interiors & better looking exterior, and the openable tailgate.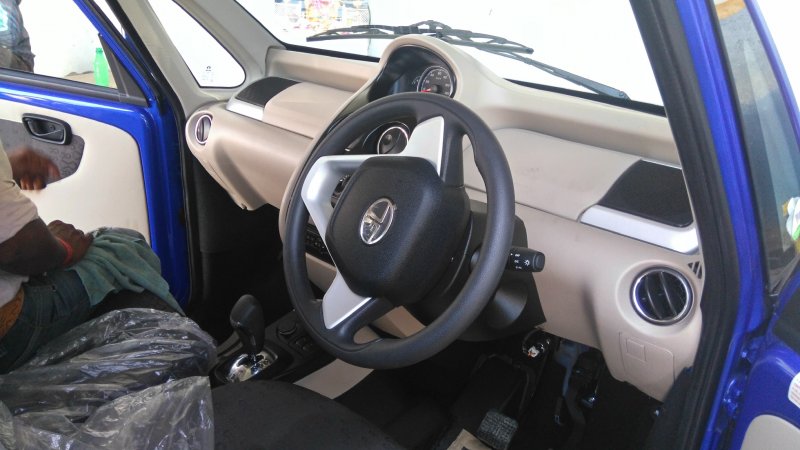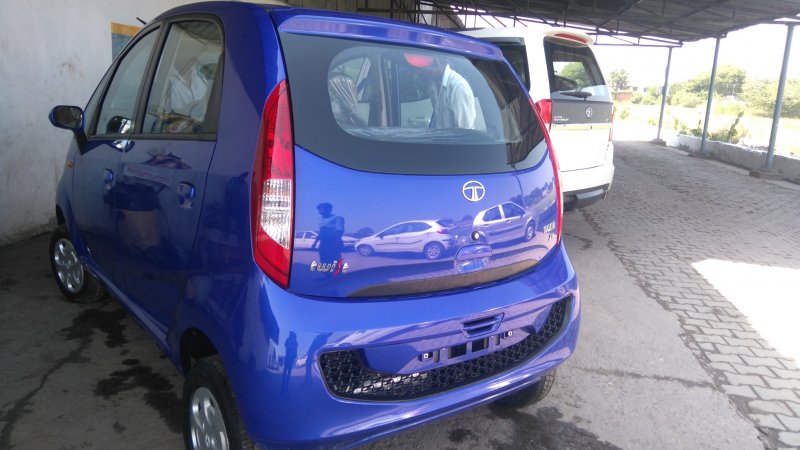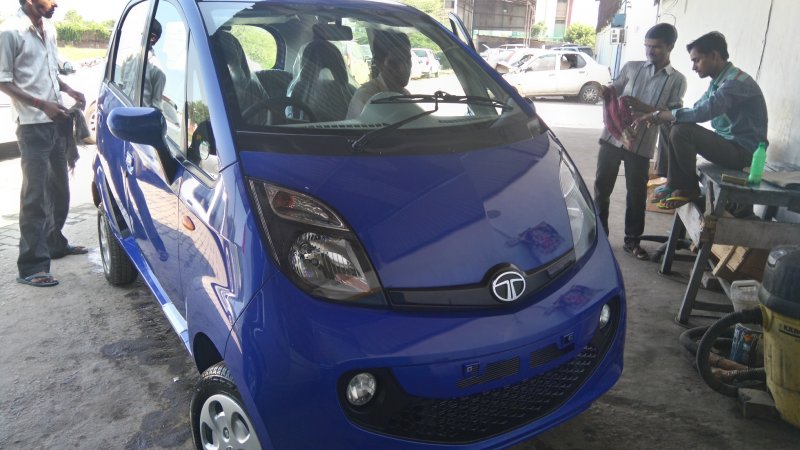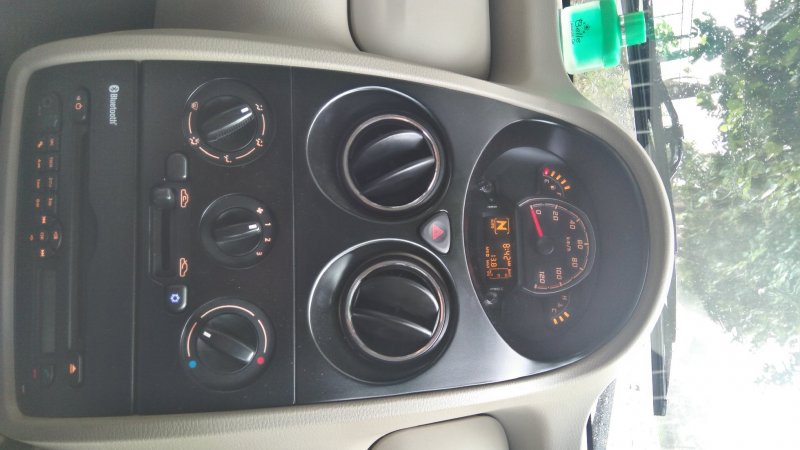 The Buying Decision & Process:
Since Aug/Sept 2016 was looking around for a used Nano, but many knowledgeable gurus here told me to only consider a post 2012 model but in vain. So popped the question to wify, about the Nano AMT, and told her being an automatic, she could eventually learn how to drive a car, without the bother of changing gears, she bit the bait.
TD's:
We did multiple TD's with my wife, and she quite liked the roominess, comfortable ride, and upmarket interiors, Vineet the SA from Sai Motors, showed us all features.
We had also TD'ed the Redi-Go, but the harshness of the motor and engine noise and bumpy ride, put us off, and the price was 1 lac more that the Nano XTA.
Price:
Sept end decision was made for the Nano XTA, and we both decided on 2 color Purple or Blue, now there are 2 dealers in Kanpur, and both did not have XTA, and the on-road price quoted by Society was 3.25L after all discounts and buy back of my 1999 M800, and a lead time of 2/3 weeks,
On 1st Oct Sai Motors RM called me and offered 3.2 L without buyback of M800, he will just take a copy of the RC, and lead time of 1 week, (Lko dealer has 2 AMT one purple & Blue) VIN showed March/April mfr, I told him my budget is 3L, he said he will check the next day and get back.
2nd Oct was a Sunday, I took my check book, and drove down to Sai Motors, Vineet SA met me, and we met the RM, and after a few calls offered me 3L!!!! what a steal price. (with the 6 free accessories) including insurance and RTO tax. Paid the advance of 1L, and was promised a delivery in a couple of days, 4th evening received a call that the car will be delivered on the next day.
What I Liked:
+ Simple Tata Engineering, (frugal 624cc engine). She returned a mileage of 25.3kmpl on one Lucknow trip. The worst she delivered around 16 in chaotic BtoB traffic.
+ The only Rear wheel mounted and driven car in India (VW Bug being benchmark!!!),
+ Seats 4 well-built people very comfortably, even on long journeys.
+ Steering wheel looks and feels much better than what you get in a 5+ Lac car.
+ AMT reason why I bought this, details below.
What I Didn't:
- No mud flaps available for GenX.
- Useless boot space, (More so in the XTA due to the humped engine cover) can manage a couple of in cabin trolley bags, and back pack.
- No bottle/cup holders, I've installed aftermarket cup holders on either side of the center console, just below the gear lever.
- New drivers will find the blind spot on the A pillars daunting.
AMT:
I quite enjoy the nimbleness with which this darts once slotted in "A" mode.
Creep function works like a charm, both in the forward & reverse mode.
I reverse park every night in my parking space, which is on an incline, and never use the accelerator.
Like all small cars have to carefully plan the highway overtake.
The downshifts I have perfected is, just ease the accelerator and press it with slightly more input, and she darts like a nimble mountain goat.
Aftermarket Accessories Installed:
• LED cabin light
• Reversing Camera
• Cup holders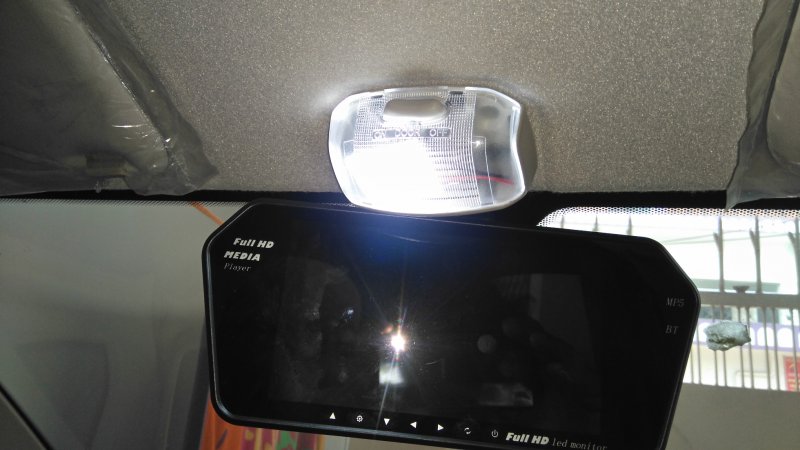 1st Service Experience:
Did it at 1500Km, just general cleaning, some spit and polish, TASS give it an 8/10.
General Health Check:
Last week completed 4950 km, (In barely 3 months of ownership), Nano was performing sluggish, took an appointment, and was attended to immediately, they cleaned the air filter and spark plugs, and a through wash, got a follow-up call next day, and I mentioned that the fan belt was making a squeak sound during the morning run, so they sent a mech home, he checked and tightened the fan belt, now the performance is much improved.
Please feel free to ask any questions, and thanks to all in TAI for their valuable inputs, a big shout out to Akash, Rahul, DJ Bro, Vikyjoshi.
Regards
Vinod